Welcome to our complete guide to Welsh Slate, as we explore the fascinating past, present & future of Welsh Slate, the industry, impact and everything in between…
Welsh Slate has been mined for over 1800 years. The slate here is dated at around 500 million years old and is widely recognised the world over as the finest quality slate on offer – praised for its durability, longevity and unique colouring. Slate is deeply woven into the history, culture and landscape of Wales. It has played a huge part in our history and at its peak was responsible for employing 17,000 workers, producing 485,000 tons of slate a year. Welsh Slate, along with Portland Stone has recently been recognised by The Global Heritage Stone Resource for its impact on human culture the world over, again highlighting the importance and significance of this beautiful natural stone.
History of Welsh Slate
The slate trade in Wales has an extensive history, dating back to the 12th century. Slate is nothing short of iconic to Wales and the scars and buildings it has left peppered upon the landscape particularly in North Wales, serve as a lasting tribute to this.
The first signs of a slate trade in wales come from the 12th century, where roof tiles from a roman fort were found in Caernarfon, formally known as 'Segontium'. The tiles are thought to have originated from Cilgwyn, in the Nantlle valley and is found to be the oldest quarry in Wales.
The first recorded evidence of slate quarrying in 1413 at Penrhyn Quarry – eventually classed as one of the worlds largest quarry
As transport was difficult slate was often found near to quarries, but the 16th century saw the transportation of slates further afield, with a shipwreck thought to date back to the 16th century, containing finished slates found in the Menai Straits. During the latter half of the century there is recordings of exportation to Ireland from ports such as Beaumaris on Anglesey.
Trade exports via sea gained traction and in 1713, Penrhyn recorded 14 shipments to Dublin, carrying 415,000 slates.
The 18th century saw Penrhyn grow exponentially with the introduction of galleries in the quarries and the Llandegai Tramway and Penrhyn Port to aid exportation. By 1972 the quarry was employing 500 men and producing 15,000 tonnes of slate a year.T hey also introduced larger sizes of slate between 1730 – 1740, giving them the size names which became standard. Ranging from "Duchesses" the largest, "Singles", the smallest.
By the end of the 18th Century North wales alone was producing half of the UK's slate.
The 19th Century saw a huge surge in demand at the dawn of the industrial revolution. 1831 signified the abolishment of the slate duty which enabled quarries to grow. New methods of transportation enabled more slate to be moved and to more places.
Blaenau Ffestiniog experienced huge growth thanks to The Ffestiniog Railway Line which was constructed in 1833-1836, transporting slate from Blaenau Ffestiniog to Porthmadog, where it was shipped out. 1842 saw a large fire hit and destroy parts of Hamburg and led to a demand in slate with Germany becoming an important market. Blaenau struck gold when they hit the famous old vein in 1846, now known as Llechwedd Quarry.
A bitter industrial dispute at Penrhyn broke out in 1900, over pay, conditions and union representation. This 3 year dispute changed the area and tore apart the community forever. The following World Wars, the Great Depression and competition from roofing tiles took its toll on the slate industry and by 1970 production of slate in Wales dropped from 54,000 tons in 1958 to 22,000 tons.
Today, Penrhyn is one of the only quarries still producing slate, albeit at a much reduced rate than previous years. Wales slate quarries have recently been nominated for UNESCO's World Heritage Status, which would give the unique landscape the same global status as the Great Wall of China and Australia's Great Barrier Reef. Preserving the long standing history of Welsh Slate for generations to come.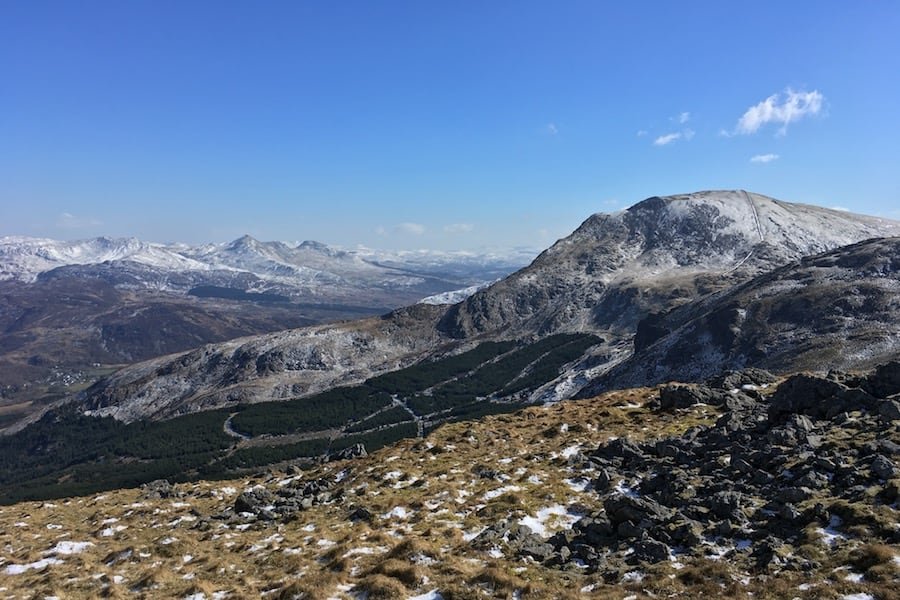 Welsh Quarries
Cwmorthin Quarry
A slate quarry near Tanygrisiau, north Wales. Quarrying on the site started in 1810 and ended in 1997. The quarry was connected to the Blaenau Ffestiniog railway and bought by neighbouring quarry Oakeley, the two were connected underground.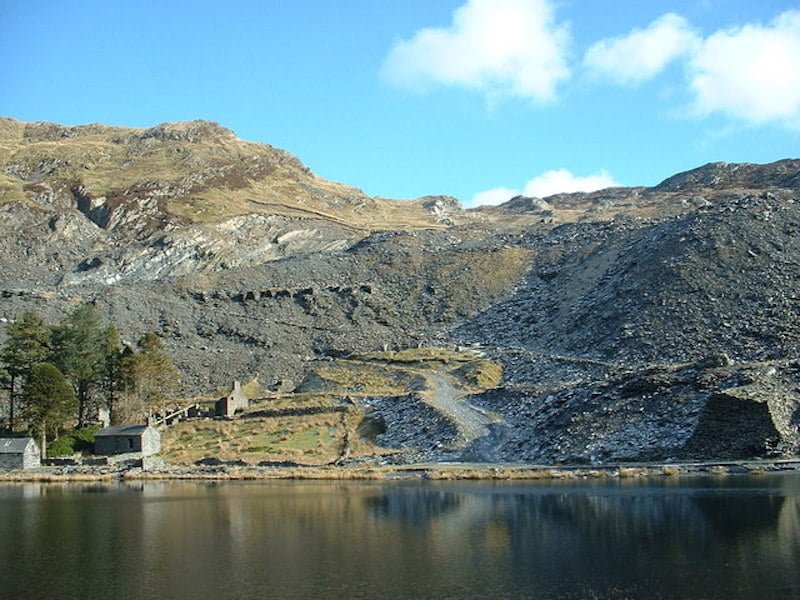 Rosebush Quarry
Rosebush operated between 1825 and 1891 and supplied the slates for the Palace of Westminster, London. Though the railway line built to transport it has ceased to exist, the platform can still be seen today.
Blue Lagoon @ Abereiddy
This stunning location was once a slate quarry, operating until 1910 when it was abandoned and flooded. Today the rugged remains of the quarry provide an epic backdrop for extreme water sports and had held the Red Bull Cliff Diving World Series giving it international recognition.

National Trust Page

Dinorwic Quarry
Dinorwic Slate Quarry was once the second largest quarry in the world. Covering 700 acres and featuring 40 galleries. It is located in Llanberis, North Wales and is now home to the National Slate Museum. The first commercial quarrying was in 1787 and continued until 1969. The quarry is now partly used as electric mountain – Dinorwic power station which is a pumped storage hydroelectric scheme.It is also explored by divers and climbers. Dinorwic Slate Quarry has also made an appearance in several films including Willow, Street Fighter and Clash of the Titans!

National Slate Museum

Geology of Welsh Slate
Originally formed as deep-water mudstones on an ancient sea-floor, These rocks were later uplifted, folded and metamorphosed to form slates 500 million years ago. Welsh Slate deposits belong to three geological series – the Cambrian, Ordovician and Silurian.
The cambrian deposits run from Conwy to Criccieth, quarried in Dinorwig, Penrhyn and Nantlle Valley. Cambrian Slate from the Palaeozoic Era is the oldest at 542-485 million years and was the time when the sea was flooding in, marking the start of the Welsh marine basin. Own your own piece of the oldest slate with our Stone Monoliths.
Ordovician deposits ran from Betws Y coed to Porthmadog and were quarried in Blaenau Ffestiniog and is 485-444 million years old. Volcanoes erupted on the seabed and over time, sediment buried slate to a depth of around 7,600 m.
Silurian outcrop deposits can be found in Pembrokeshire and the Dee Valley. This Slate is 444-419 million years old and marks the death of the Welsh Sea Basin. Own a piece of Silurian Slate with our Slate Stack Pyramids, all hand sourced from Pembrokeshire.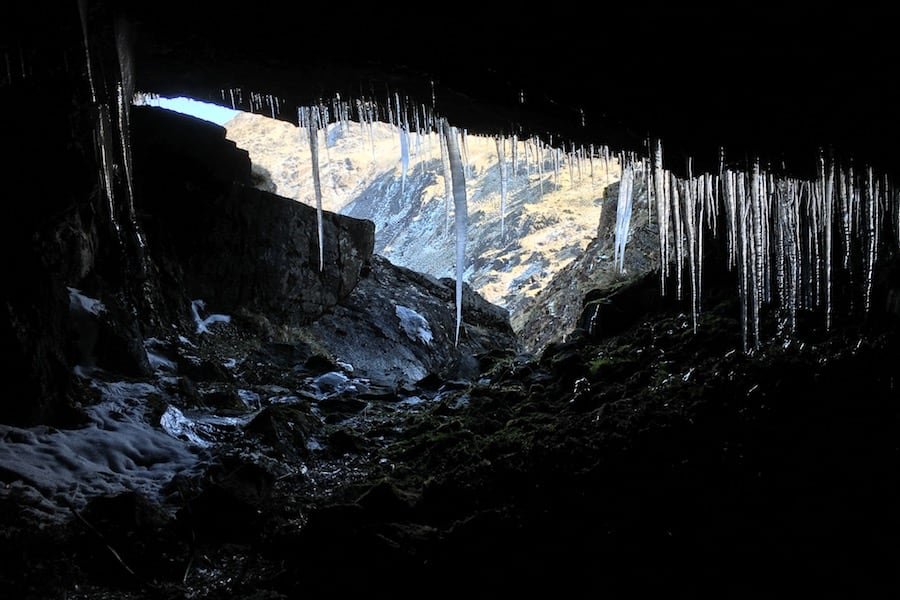 Welsh Slate Experiences
The quarries and mountains of Wales may still stand in the same locations, but the visitors today are very different to those who first took to the hills for real Welsh Slate. Thrill seekers and the adventure minded are now welcomed across Wales to seek out a huge variety of outdoor experiences and activities.
1. Zipworld
Penrhyn quarry, once the largest home of slate production in the world, is now home to the world's most exciting zipline experiences! Fly over the enormous quarry bowl in complete safety for an unforgettable view of real Welsh Slate!
2. Pembrokeshire Coastal Path
The coastal path in Pembrokeshire stretches 186 miles of stunning coastline. The National Trust route is mostly at cliff top level but in total covers 35,000 ft of accent. The twists & turns, constantly changing views and varied terrain all add to this enchanting and enjoyable walk for the whole family.
Learn about Strumble Head in Pembrokeshire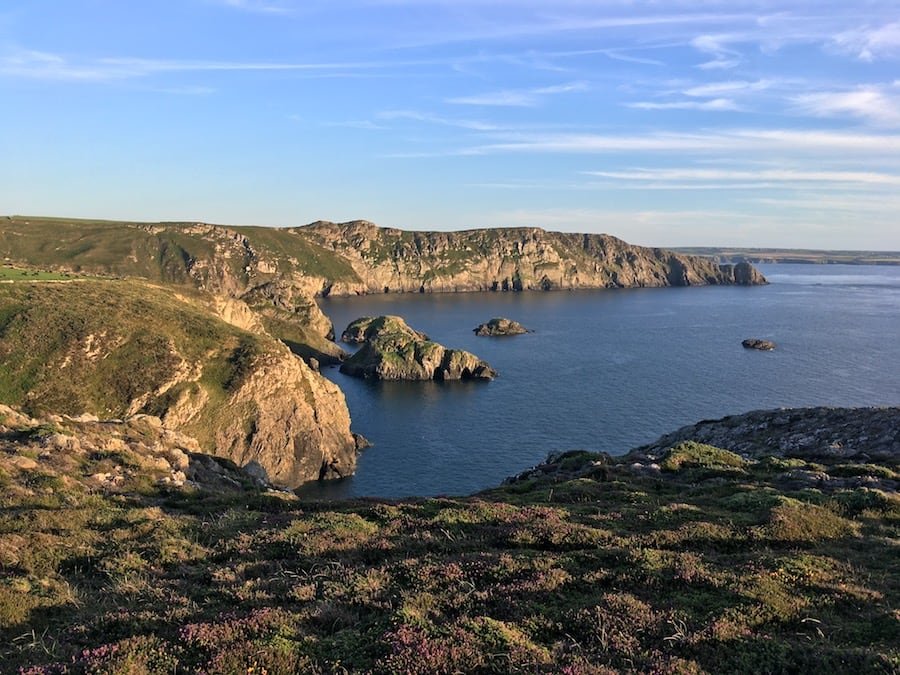 3. Llechwedd Caverns
Deep within the Llechwedd caverns, situated at Blaenau Ffestiniog lies adventure and thrills with zip lines, trampolines and deep mine tours. Check out their website to find your next adventure.
4. Snowdon Horseshoe & Railway
For those wanting to take an easy route to Wales' highest mountain there is a quaint traditional railway that takes a journey full of amazing views to within yards of the summit. The railway is seasonal, so be sure to check their opening times before visiting.
Visit the Snowdon Railway website
5. Elidir Fawr Electric Mountain
In the shadow of Snowdon itself lies Dinorwic Quarry, against the shores of Llyn Padarn set into the lower slopes of Elidir Fawr mountain. This magnificent location now hides a wonderful secret deep within the mountain itself, the Electric Mountain hydroelectric power station. Visitors to the nearby town of Llanberis can take a bus tour that winds down into Elidir Fawr and explains in detail how the enormous system works!
Visit the Electric Mountain website
6. Visit Ogwen Valley
Just a few miles from Snowdon itself lies the Ogwen Valley, a wonderful place to understand how thousands of years of glacial changes created the breathtaking Welsh landscape in which slate was mined.
Learn more about the Ogwen Valley here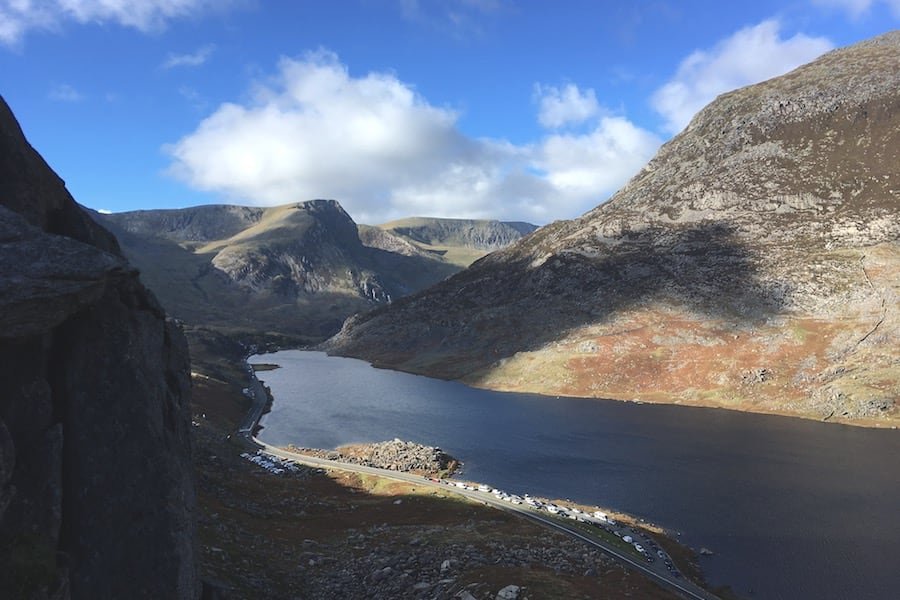 7. National Slate Museum
Next door to the Electric Mountain attraction lies the National Slate Museum of Wales, which should be high up on everyone's list of places to visit – not least of all because it's free to enter!
Visit the National Slate Museum website here
8. ZIP World Tower
A recent addition to the Zip World family of adventure sites is Tower Adventures, based at the former Tower Colliery in South Wales,
Welsh Slate Products
Welsh Slate has far outlasted it's original use as a building material, with people now using this wonderful natural stone for a wide variety of purposes.
Wales has been providing slate roof tiles for centuries, with evidence of them first being used at a roman fort in Caernarfon in the 12th century. Welsh slate is perfect for roof tiles as it is naturally fire and mould resistant and has a very low water absorption rate, making it frost resistant for those colder months.. Welsh Slate roof tiles have been found to last longer than slate from other areas, often lasting well up to 100 years.
Welsh Slate has gained popularity as a material to create unique jewellery pieces. From necklaces to bracelets, rings and earrings. Incorporating the natural slate with precious and semi precious metals and shaping the slate into more rounded styles, suitable to wear.
Welsh Slate Monoliths are striking garden ornaments that be either standalone obelisks or core drilled so they function as a unique garden water feature.
Learn more about Slate Monoliths here
Welsh Slate makes ideal tablewear, not only does the colouring and natural earthiness draw attention to the pieces, the low water absorption rate ensures food and drink is not tainted and it does not ruin the tableware. The most common tableware are cheese boards and tapas plates, coasters and placemats.
Slate Pyramids are a great way to achieve a waterfall or natural looking fountain in one's garden.
Learn more about Slate Pyramids here
Welsh Slate makes for a great material for any outdoor furniture. Its weather resistant qualities ensure benches will stay looking their best for years to come. Slate benches are often simple but striking in design, making a real statement in any garden design and providing opportunity to sit and ponder a particularly special part of the garden.
Learn more about Welsh Slate benches here:
Books
Slate Quarries of Pembrokeshire by Alun John Richards – a comprehensive guide to south Wales quarries
References
https://globalheritagestone.com/
https://en.wikipedia.org/wiki/Slate_industry_in_Wales
https://www.bbc.co.uk/wales/history/sites/themes/society/industry_slate.shtml
https://museum.wales/slate/story-of-slate/
https://www.bbc.co.uk/news/science-environment-22097403
Photo Credits