This 1200mm Slate Pyramid Water Feature has decreasing sizes of Welsh Slate pieces stacked to form a pyramid shape. With each piece core drilled, water rises through the centre of the piece before cascading one ledge at a time giving the feel of a natural mountain stream, starting with a small fountain at the top and a waterfall down the sides. Works beautifully in all garden and landscape settings, from traditional to cutting edge contemporary designs.
Accessories
Complementary products for Stone Stack Pyramids.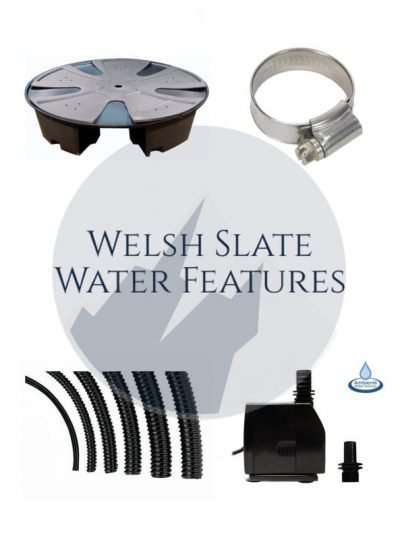 Featured Products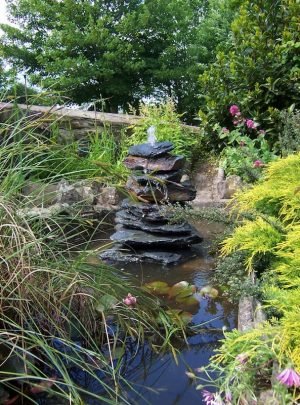 1350mm Slate Pyramid Water Feature
Large 1350mm Slate Pyramid Water Feature core drilled with decreasing sizes stacked to form a pyramid shape. These features draw the eye in the garden, as water flows across the slate's natural riven patterns. Best applied in medium and large scale landscape designs, our large 1350mm Pyramids have been a best seller for over 10 years.
£

725.00
Add to basket