S A L E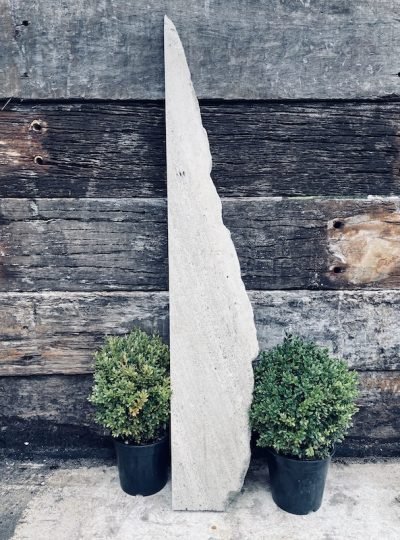 Portland Stone Sculpture PSSC2
One edge of the piece is sawn straight, with the other left natural, rough and rugged. The wonderful Cotswolds style creams of Portland Stone makes this the perfect gift for someone creating a garden design where tranquility and mindfulness is the focus.
For installation, either a third party frame could be fabricated or the sculpture could be set into the ground to keep it stable. A truly unique one off piece, Portland Stone Sculpture PSSC2 is only available once from this website and is impossible to replicate.
We would love to work with you to create a bespoke sculpture complete with carving or engraving, contact us for a bespoke quote.
£

395.00
Add to basket