Showing 1–40 of 46 results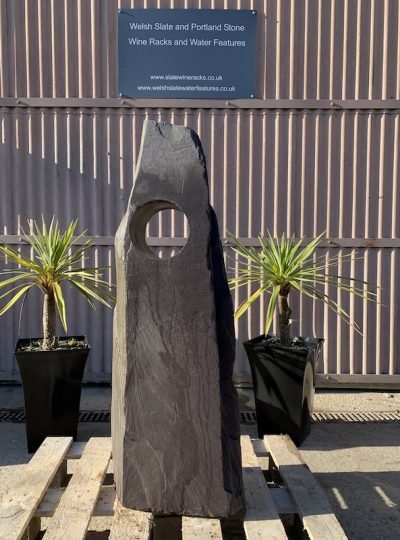 Slate Window Stone – 1030mm
This Large Plum Slate Window Stone – 1030mm Water Feature feature combines both a window stone feature and is then core drilled once again to accommodate a hose and water to create a water feature.
Water flow can be adjusted to create a powerful window of water or with a reduced flow creates a more gentle trickle. When a waterproof LED light is added to the top of the water feature outlet, this will light the water as it flows through. When the sun goes down, the entire window will be lit up which makes for a striking impressive feature.
A fairly flat face on the front of the slate will create a regular even flow of water downwards, creating a consistent smooth relaxing noise, as opposed to irregular splashing. This style of feature works well in a planted border area or within a more hardscape rockery area.
Please see our gallery for previous installations of these. A link to recommended lighting can be found here.
£

450.00
Add to basket