The Blue Lagoon in Abereiddi, Pembrokeshire is a former slate quarry that was active until 1910 and acquired by the National Trust in 1984. The Welsh slate extracted at this quarry was transported to Porthgain harbour via tram and shipped out from there. The remains of old quarry buildings can be seen across the site. With the most striking being the worker ruins on the edge just above the lagoon and the tower on the cliff-top.
When the quarry was abandoned it was purposefully flooded by blasting the channel that connected it to the sea. The deep turquoise colouring in the lagoon is a result of the copper oxide which has washed out from the rocks and adds a stark contrast to the darker blue of the surrounding sea. An inviting sight on a warm day. The coastal path runs right along the cliffs giving a great view of the lagoon below as well as the craggy Pembrokeshire coastline and makes a great day out for the whole family.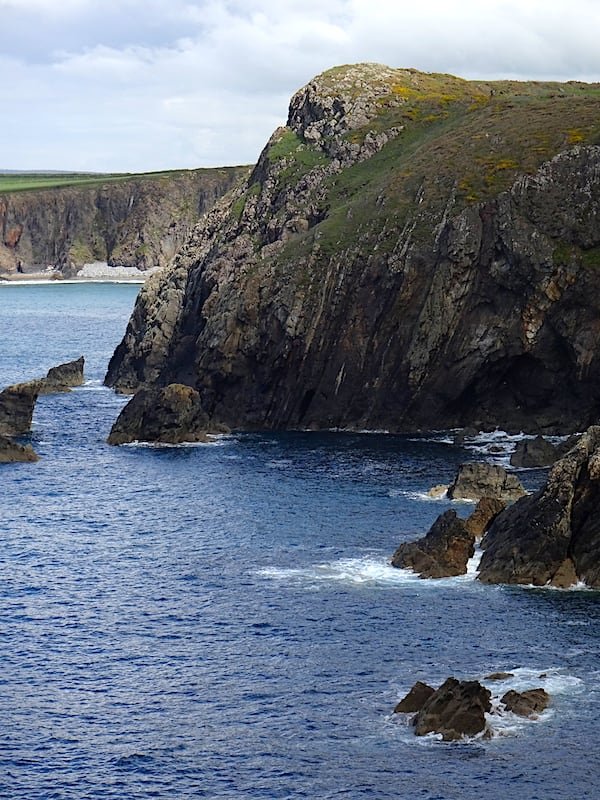 Cliff Diving @ Blue Lagoon
The Blue Lagoon is 25metres deep and around 15°C. It is surrounded by untouched cliffs and crystal clear water, making it a perfect spot for cliff diving. Cliff diving involves free-falling combined with acrobatics, making for an adrenaline-filled viewing! Elite divers first graced the lagoon in 2012 with the Red Bull Cliff Diving World Series and again in 2016. Divers leapt from platforms suspended 20 – 27 meters above the lagoon. Reaching speeds of around 85kph, while only staying in flight for around 3 seconds! In the cliff diving competitions points are scored from 0-10 in half-point increments by 5 judges for 4 rounds, taking into account varying levels of difficulty. See the videos below for a real taste of what it entails.

Welsh Slate Collection
An inspiring partnership with the Royal Horticultural Society
Wildflowers in Pembrokeshire
The craggy Pembrokeshire coastline is Britain's only coastal national park. During spring and summer, this stunning area is ablaze with colorful, dainty wildflowers sprouting from the clifftops and rocky edges. Flowers and plants in this area include Gorse which smells like coconut, Pink Sea Thrift, Sea Campion, purple Spring Squill, tonnes of Wild Thyme and many beautiful varieties of Orchids, offering a real treat for the senses.
Visit The Blue Lagoon
The Blue Lagoon can be accessed from a short walk from the beachfront car park for a fee of £4. There is also an ice cream van with refreshments. The lagoon can also be accessed via the coastal path at Porthgain which has plenty of parking and the best fish and chips around!
Buy Welsh Slate for UK Gardens
Free delivery to most UK postcodes. Huge choice of hand picked natural stone.