Granite Boulder GB36 is a unique stone water feature in beautiful lush earthy tones with naturally rounded edges.
Reservoir & Pump available in the basket.
Water Feature Accessories
Add a Large Reservoir Pack to complete the water feature functionality of this natural stone. Slate Chippings in hand 18kg bags are a popular accessory.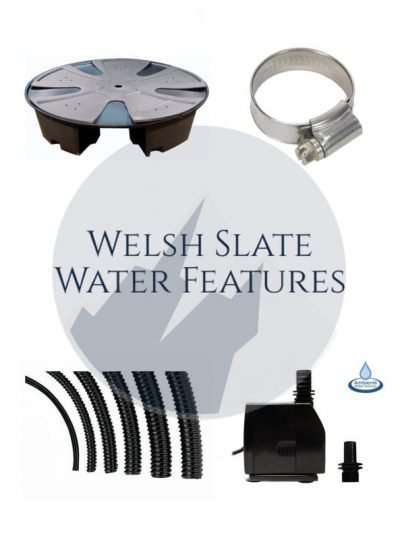 Featured Products