Located near the popular town of St David's in Pembrokeshire, Porthgain is a picturesque coastal hamlet that was once a thriving commercial harbour and now makes a superb place to visit for tourists in the West Wales region. Porthgain is tucked neatly into a small valley that narrows towards the Irish Sea and is protected by both the harbour wall and the natural curves of the rugged coastline. Contrary to it's industrial beginnings, Porthgain was designated as a conservation area in the 1980s and it's easy to see why this tiny conurbation on the Welsh Coastal Path attracts so many tourists.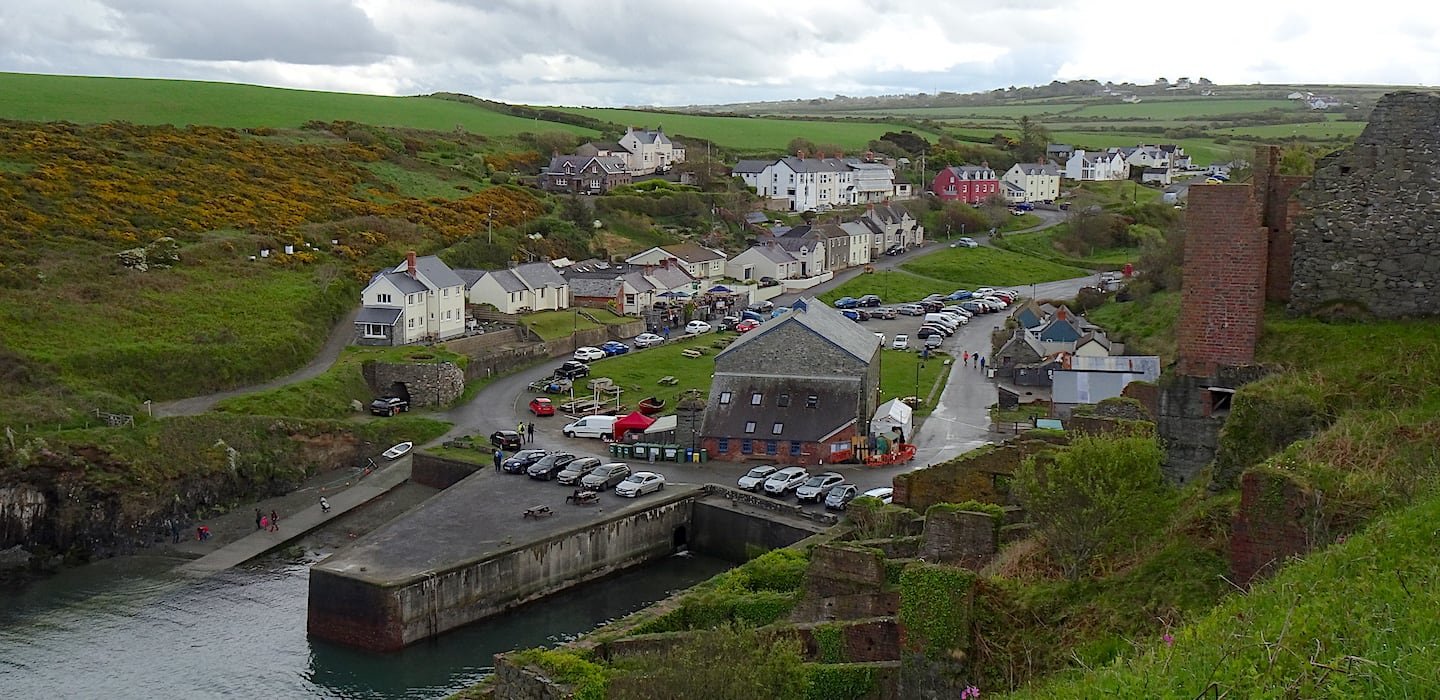 Things To Do In Porthgain
There are a surprising number of reasons to visit Porthgain despite it's hamlet size, with art galleries, an old brickworks, a popular pub and possible the best fish and chips we've ever eaten! As mentioned previously, the Wales Coastal Path passes right through the harbour which makes Porthgain a great spot to for hikers to rest, relax and recharge!
Harbour Lights Gallery
Established in 1985 Harbour Lights is an independent family run Gallery specialising in Original Welsh art, prints and sculpture. There is a wonderful mixture of styles and mediums available from some of the best artists Wales has to offer. Interestingly the Gallery is located in what was once the manager's office for Porthgain brickworks.
Alun Davies Gallery
Being Pembrokeshire born and bred, Alun Davies spent his early years as a teacher before travelling and eventually settling in Porthgain. His love of Pembrokeshire is evident in his beautiful landscape paintings which capture the essence of the Welsh coastline and countryside. Alun's beautiful Pyrenean mountain dog Sion is a local celebrity and a visit to Porthgain wouldn't be complete with giving Sion a fuss!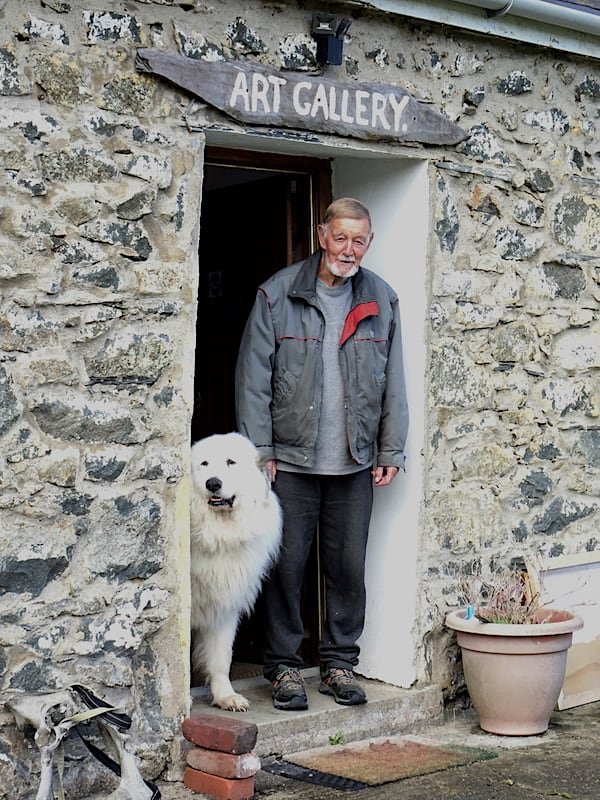 The Shed's Fish & Chips
The Shed Bistro is an intimate and welcoming setting offering fresh local fish, caught that day and cooked just yards from the sea. We must note that from personal experience The Shed offers possibly the best fish and chips we've ever eaten, the freshness of the catch and the lightness of their own beer batter is an incredible combination – make sure you keep an eye out for scavenging seagulls!
Porthgain Brickworks
Beginning in 1850 Porthgain was initially industrialised to aide the transportation of Welsh slate from the local quarries at Trwynllwyd and Abereiddi. In the early 1900s the harbour was extended to allow more and bigger ships in for loading and the Ty Mawr brickworks were built to manufacture bricks out of waste material from the quarry. This included a continuously burning Hoffman Kiln for burning the bricks. Production shifted from 1912 to 1931 into crushed road stone, and this was used for road surfaces all over the UK. The crushed dolerite stone is a similar material to the bluestones found at Stonehenge. Mining and industrial works in general ceased at the location in the 1930s.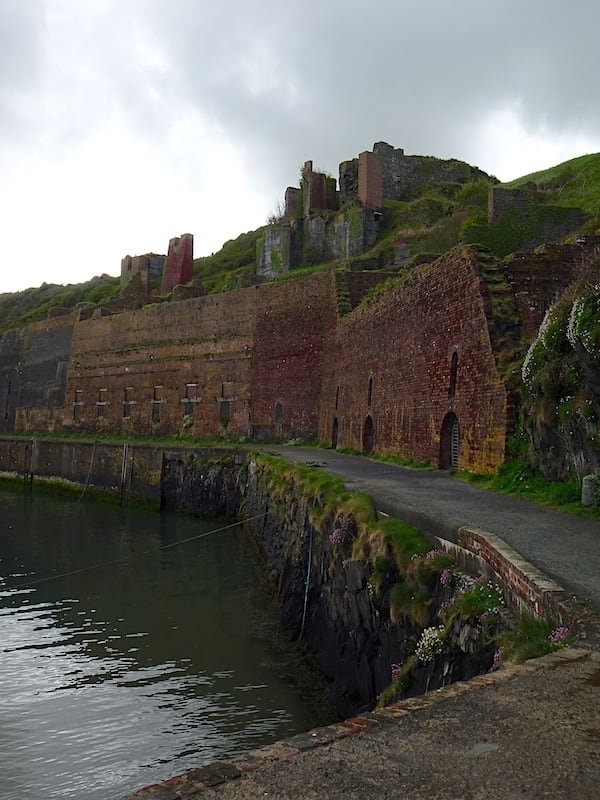 Visit Porthgain
Porthgain is on the north coast of St David's peninsula, with great access from both St David's itself and nearby Fishguard. A shuttle bus operates with hikers of the coastal path in mind and there is free parking available in the centre of the hamlet. Check out these links for more information: