How To Encourage Birds To Your Garden
In this third post from my Guest Mini Series with Welsh Slate Water Features I'm talking about How To Encourage Birds To Your Garden. This will probably be the easiest part of this bird watching journey we've started on, following on from my Top 5 Rare Garden Birds and Common Birds To Spot posts.
Birds, like most animals, like an easy meal. So my top tip is feed them. Give them a reason to visit your garden. If they know there is food to be had and it's easy picking, they will always choose an easy food source over a difficult one. This doesn't have to be a complicated endeavour; a basic feeder stand with feeders hung from it is great. A bird bath or table works great too. You can even just throw seeds and nuts on your garden and birds will come in for them.
It's possible to find good quality feeder stands and bird tables just about anywhere these days – most garden centres, home DIY stores, eBay, Amazon, the choices are abundant. The feeders you'll generally find being sold with them should be more than adequate too. Tube feeders are best for seeds. They will have perches mounted on them so the birds can perch directly on the hanging feeders and eat their fill. There are also cage type feeders which are good for nuts and fat balls.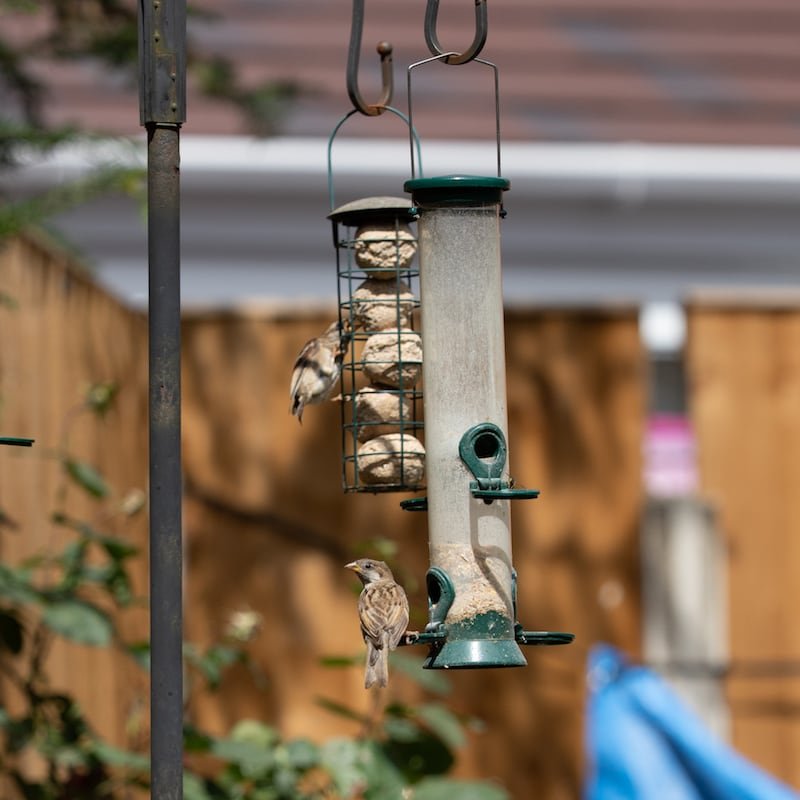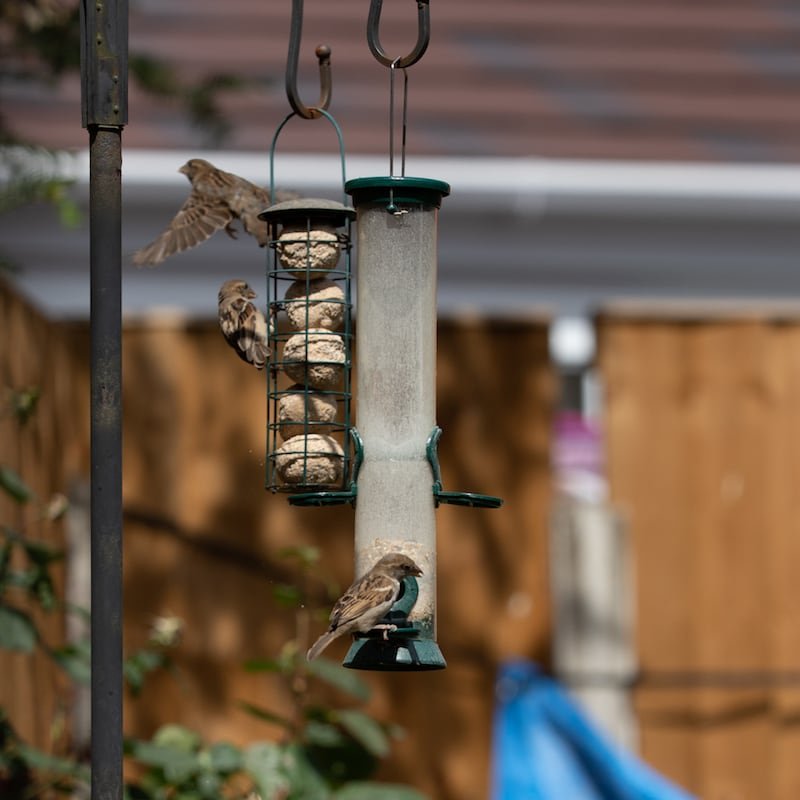 "Give Birds A Reason To Visit Your Garden"
The types of food you'll want to put out will depend very much on two things. Firstly, what sort of local birdlife you already have that are likely to visit if you hang food out. Secondly, what kind of birds you'd like to attract or see more of.
My partner and I have a lot of songbirds such as Sparrows, Goldfinches, Dunnocks, Great Tits and Blue Tits visit our garden. Being a smaller bird they will always tend towards seeds. We've found that hanging out Sunflower Hearts and Wild Bird Seed mix tends to keep them coming back.
We do also hang fat balls in a cage too as with weather changes the birds sometimes like to load up on fats to ride out periods of poor weather. Finding the right food can sometimes require a little bit of experimentation and patience, but if you've got a little bit of time to invest it's worth the effort.
Another great addition to the garden would be a bird bath. Birds love a splash around and they can be very entertaining to watch. There are so many different types of bird bath available. You could get just a plain standing bird bath which is effectively a shallow bowl on a stand. You'll manually fill this with water to create a bath for the birds. This will be the cheapest and least complicated route.
Another popular choice is to buy electronic pump powered water feature based bird baths too. These are a brilliant addition if you're happy to have them cabled in, you'll still need to top the water up of course. Birds seem to prefer running water features as opposed to still water, but either will work absolutely fine. Again, these items are purchasable from most garden centres, DIY homes stores and online retailers and they're well worth consideration.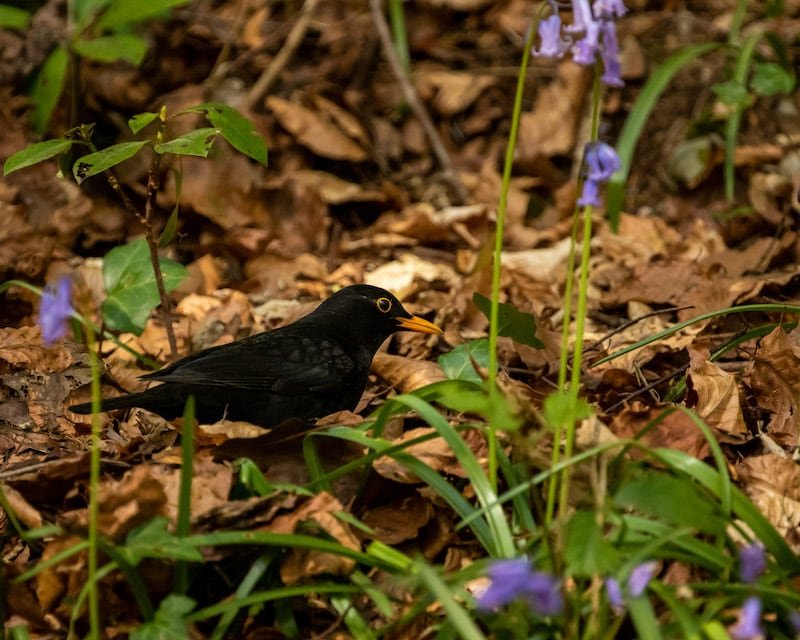 Wild Flowers for Birds
Now that we've covered the things to add to your garden, let's talk about the things you don't really have to do. It's worth considering allowing a portion of the garden to flower with wild flowers. Wild flowers are more often visited by insects, flies, butterflies and moths, most of which are a food source for majority of bird species. You can create wild flower micro-meadows within your garden, you can just have a spot that's twelve by twelve inches which sprouts wild flowers. Most garden centres will have little packets of wild flower seeds known as wild meadow seed packs or "bee-bombs" because they attract bees as well as other insects and wildlife.
These are really the easiest steps for encouraging visiting birds to your garden. If you want more of these beautiful little creatures to visit you consider one or more of these steps and you can be almost guaranteed guests.
I hope this article has given you some useful insights into how to encourage birds to your garden. Remember, it's mostly about patience and persistence. If you give the wildlife in your garden your time, you'll be rewarded with a great show.
Take care everyone,
Gareth.
We're privileged and proud to present How To Encourage Birds To Your Garden, a truly unique guest post by exceptional UK wildlife photographer Gareth Kelley.
Please follow Gareth via social media, links at the bottom of the post.
Buy Garden Feature Stones
Buy Garden Water Features