Garden Design For Beginners
Most of us will have watched gardening programs on tv and at some point thought "I could do with that". Things are never that simple of course, but with a bit of patience, research and our Garden Design for Beginners post, it's possible to get a good grasp of the basics and maybe even have a go yourself!
Garden Planning
Great planning makes for a much easier garden project and a most satisfying finished design. To begin with spend time thinking about how you actually want to use and enjoy your garden. While everyone's needs are unique, here are some of the most common priorities for UK gardens:
an outdoor space to entertain
a space for children to play safely
a hands on flower garden
low maintenance modern and minimal
attract wildlife to the garden
a space to grow fruit, veg and herbs
It's certainly worth making an extensive list of your expectations from a garden redesign, and then highlighting the three most important factors that you really can't do without.
Think About The Space
Once you've identified your top three priorities, consider how they can work together in the space you have available. Look at the presence of the sun in your garden and how that may affect your choices. Is there are lot of shade or is it south facing in the full glare of the sun? Whether you're entertaining or growing your own veg in raised beds the position of the sun in your garden is a key factor. Are there any design issues you can't change? This could be a physical problem such as a large tree in a neighbours garden, or even a logistics issue such as not having enough leisure time to correctly maintain a flower heavy garden.
Gather Garden Design Ideas
There's nothing new under the sun, as the saying goes, so scour the internet for gardening ideas and head to Pinterest or Instagram to discover a wealth of ideas to get your creative juices flowing. Pinterest is particularly great for creating mood boards such as planting, water features, outdoor kitchens or rockery ideas. After exhausting your chosen searches and saving your favourites, pick your top 3 ideas and see how they fit in with the top three planning expectations you listed earlier on.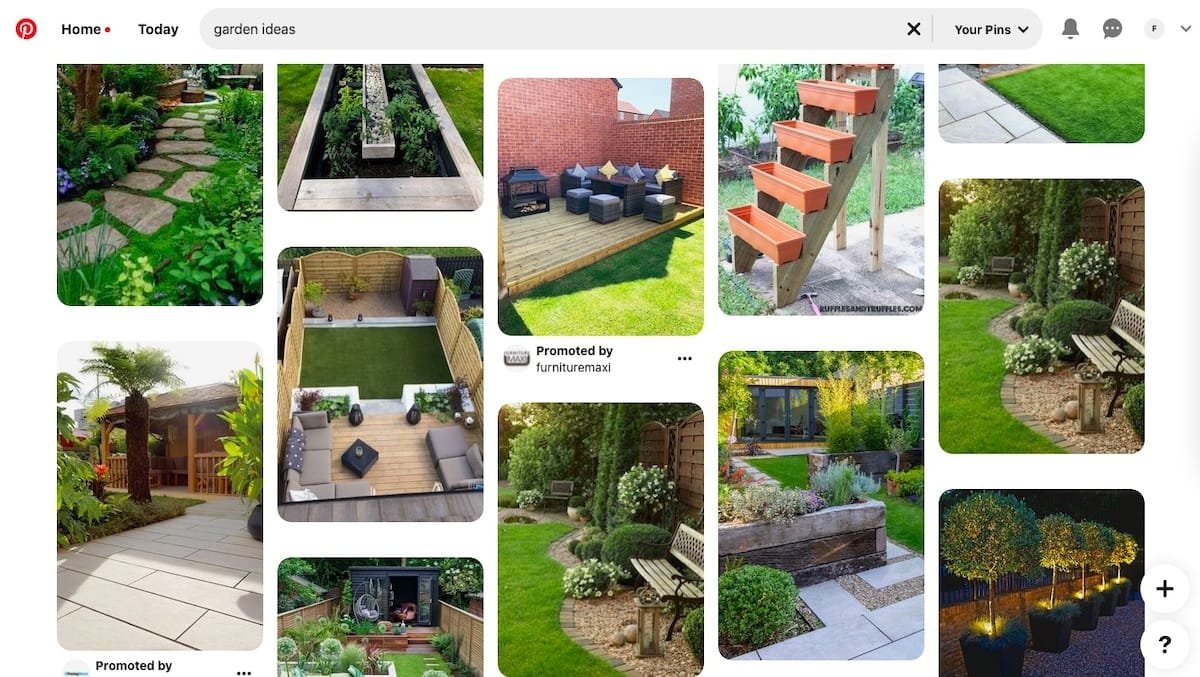 Garden Style
It's easy to be amazed by different garden styles and the temptation can be to try and fit too many elements into one design. Consider the style of your house and your neighbours and what kind of garden design would fit best into the setting. More often than not it's best practice to settle on one style and run with it throughout your spaces.
Surfaces and Structures
Interest can be added to a garden design by carefully choosing different surfaces and structures to break up the space. Hard surfaces such as patios aide entertaining space while grass, slate chippings and decorative bark can all increase the organic natural ambience. Structures such as pergolas, fences and large stone monoliths help define spaces by adding vertical elements for the eye, creating the illusion of outdoor rooms.
Basic Planting Tips
Planting is a whole discipline in itself but it's possible to break it down into simple steps for a DIY garden project. The type of plants you can use is dictated by the climate in your garden and of course your own taste. Our top planting tips for beginners are:
choose 1 to 3 colours and use them throughout the design
plant in odd numbered groups in random spacing to mimic nature
blend annuals, perennials and evergreens for year round colour
small plants to the front, large plants to the back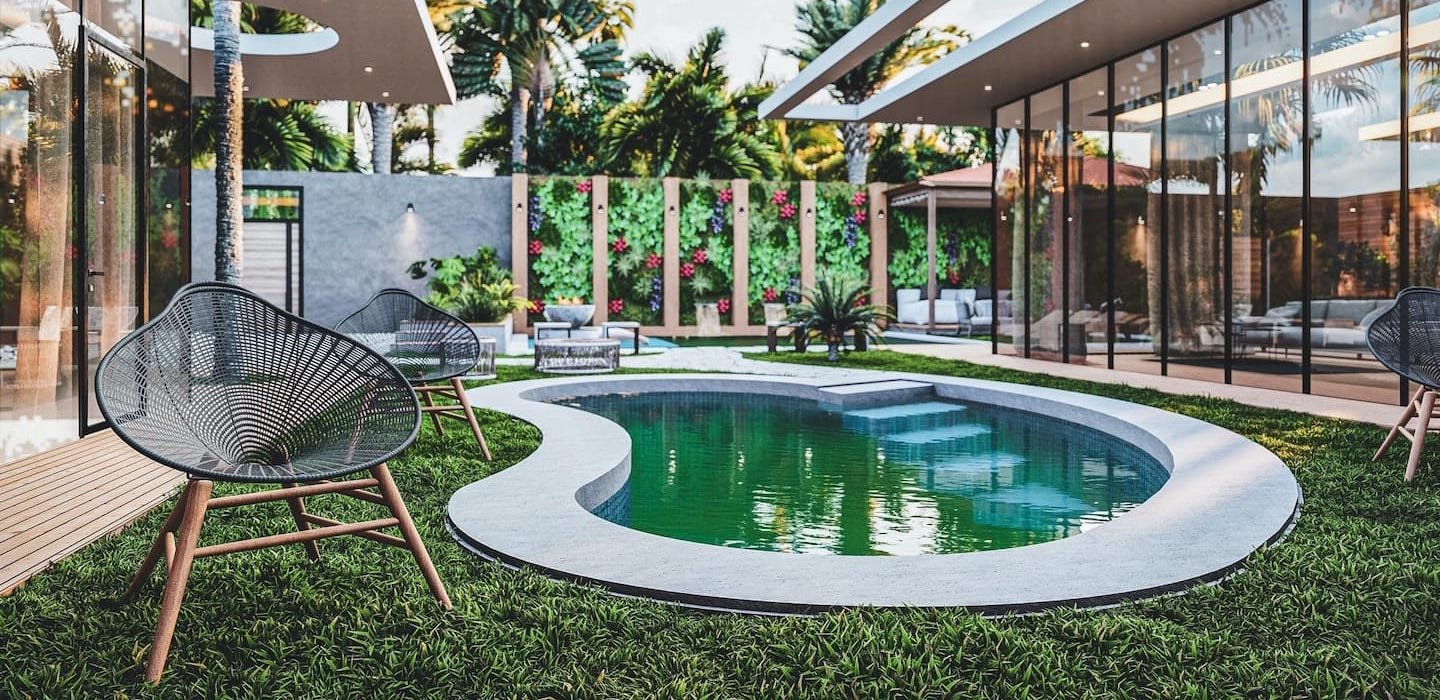 Draw a Garden Plan & Map Out
With the research complete it's time to draw a birds eye view of your garden and accurately map out the new features. Use graph paper, pick a scale ratio and firstly measure the outside perimeter of the space. Next measure up any existing features that are being kept and update the drawing. It's wise to make a copy of two of the drawing at this stage. Finally use the measurements for your intended new garden features and work them into your design. Use your new garden plan to map out the new features in the garden, using plant pots, the garden hose and possibly spray paint on the floor to denote space definitions. Be prepared for things to not always look as good in the flesh as they do on paper or in your head. It may take a few revisions to get it right, hence why we made the map copies earlier on.
Get Your Hands Dirty
Once you've finalised the design the real fun begins! Get the tools out and get going with your own garden project! Be patient for your planting to develop and don't be afraid to tweak things as the garden and the way you enjoy it evolves over time.
Garden Feature SALE
Get great deals and free UK delivery for the best quality natural stone garden features, perfect for creating a focal point in your next garden design project. Our stock includes Welsh slate, granite, Portland stone, Purbeck stone and quartz. We hand select monoliths and boulders from UK quarries to provide the best quality for garden enthusiasts.
Photo credits: Ignacio Correia 🔴 on Unsplash | Murat Demircan on Unsplash