How Do Water Features Work?
If you've ever wondered "how do water features work?" then you're in the right place to find out! Water features are a great way to increase the peace and tranquility in any landscaping project, and are enjoyed in thousands of gardens across the UK. Water features are available in a huge choice of styles and designs, to suit every requirement from super modern metal sculpture pieces to core drilled Cotswolds boulders for cottage gardens to large slate monoliths for Japanese themed designs.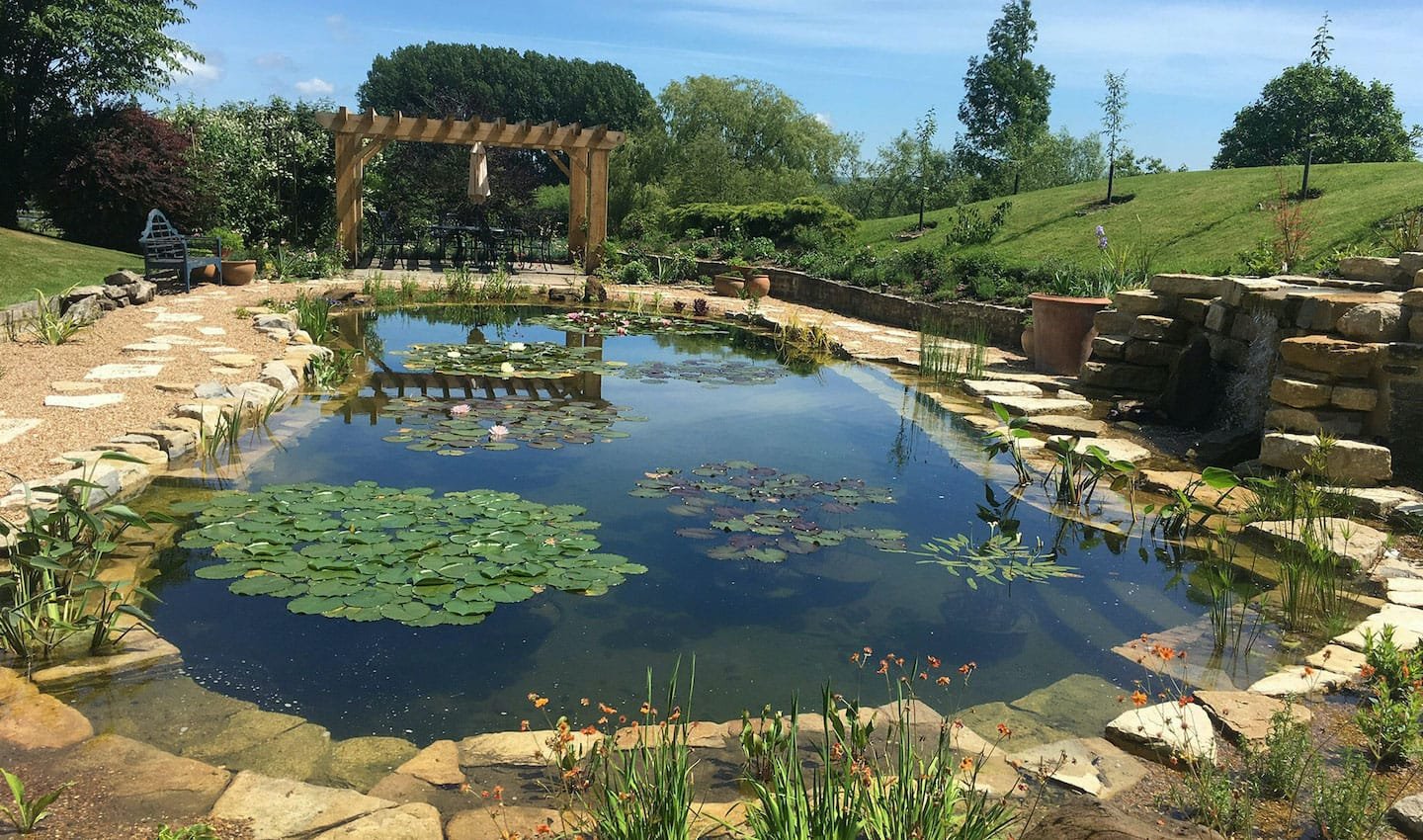 Water Feature Secrets
The key to a great water feature can often be hiding how the water manages to continually flow. Creating the illusion of a never ending flow invokes thoughts of fairytales and adds a sense of magic to an outdoor space. Most garden water features operate with a kind of self contained system, without the need for a constant external water supply. This is achieved with four simple components, namely a reservoir, pump, hose and jubilee clip.
Water is pumped from the reservoir via the hose to the top of the water feature. It then cascades down the feature by gravity and collects once again in the reservoir. This process simply repeats. When purchasing one of our stone water features its possible to buy either a small or large reservoir pack in the basket, which includes everything one needs to create a stunning new addition to the garden.

FREE Water Feature Install GUIDE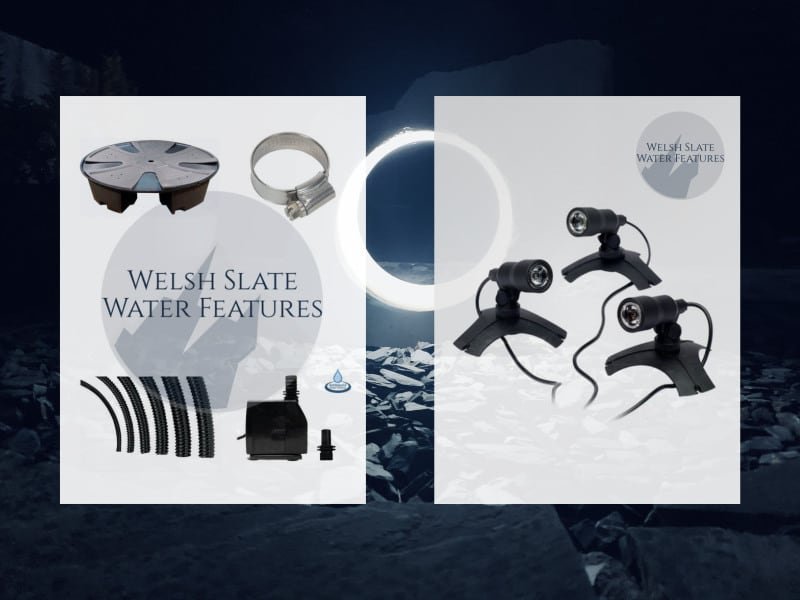 Water Feature Lighting
Getting the most from a water feature means considering time spent in the garden after sunset. Outdoor lighting is a great way to see the garden in new ways, adding highlights and creating shadows around water features and planting choices. Adding lighting to Welsh Slate or Portland Stone garden ornaments enhances ones enjoyment of the light and shadows found within natural stone. Our Set of 3 Garden Lights are very popular with UK water feature customers, and available to buy in the basket when purchasing (or owning) any of the stone water features in our online garden shop.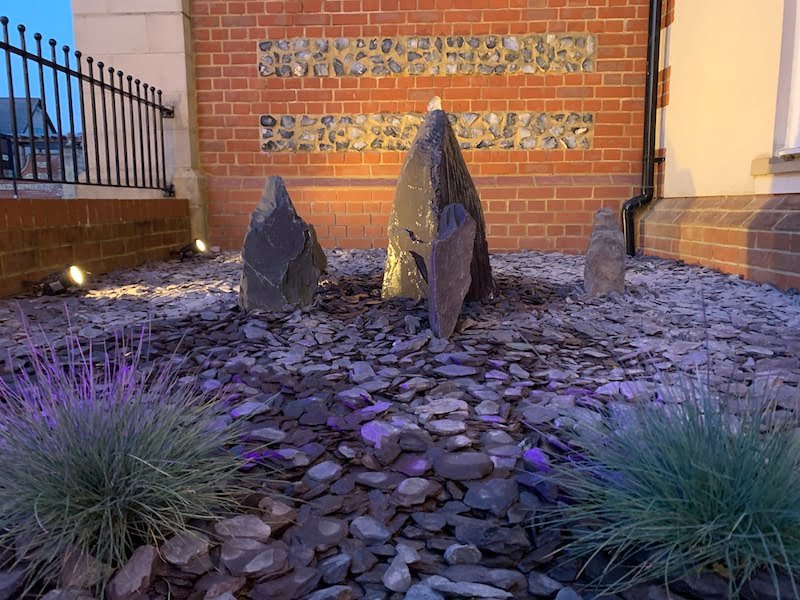 Buy A Water Feature
Welsh Slate Water Features stock a huge range of over 150 hand selected and crafted natural stone water features, the most bespoke collection available for UK gardens. Every piece is ethically sourced and the finish hand crafted by Ioan Raymond in his Southampton workshop. Free Delivery is for all standard UK postcodes and accessory packs – the secret of "how do water features work?" – can be bought in the basket.