Jubilee Tower is located at the summit of Moel Famau, the highest point in the Clwydian Range and the centre of an Area of Outstanding Natural Beauty. Originally designed as a three tiered eastern style obelisk, construction of the tower began in 1810 to commemorate the golden jubilee of George III.
The building contractor, Thomas Penson of Wrexham, fell out with architect Thomas Harrison over missed payments which led to the project taking a lot longer than expected. The unfinished tower suffered greatly at the hands of particularly bad storm in 1862, with the upper levels destroyed.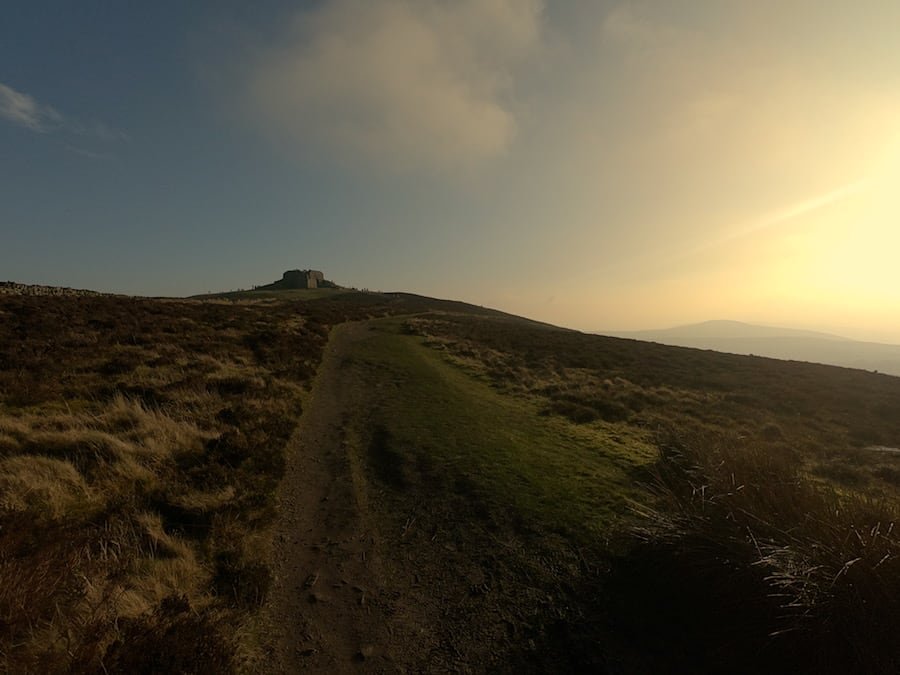 Fallen boulders and blocks were used by local farmers for dry stone walling in the local area. The base level remained as ruins until 1970, when it was made safe for use as the viewing platform that visitors still enjoy today. The tower received remedial works in 2013 thanks to a lottery funded grant for the Heather and Hillforts Project and carried out by Grosvenor Construction from Conwy. Jubilee Tower was granted Listed Building status in 1995 as both an important example of Egyptian Revival architecture by Thomas Harrison and as a prominent local landmark.
At a height of 1818ft (554m), Jubilee Tower offers the most wide ranging views for miles around. On clear days it's possible to see the highest mountains of Snowdonia and the Lake District, the Isle of Man, the Irish Sea and an amazing view over the Wirral to Merseyside.
A couple of miles walk from the nearest car park, Bwlch Pen Barras, Jubilee Tower is incredibly popular for both sunrise and sunset lovers. The 360 degree panoramic views are simply breathtaking in the right light and it's easy to understand why visitors are attracted all year round to this wonderful historic site in the UK.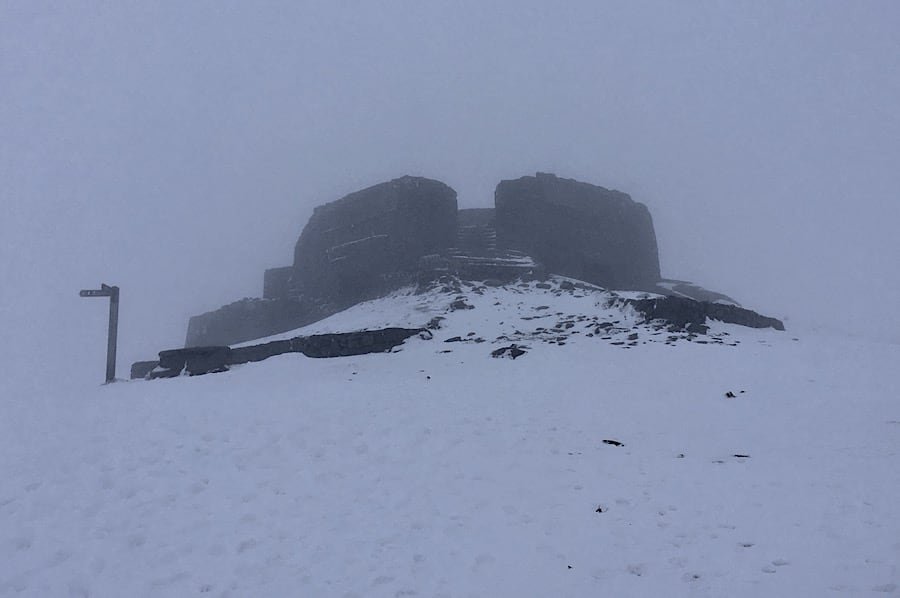 What Stone is Jubilee Tower?
We searched Google and some local records about Jubilee Tower, including the Listed Building notice, but nothing we can find mentions what type of natural stone was used for the construction.
If you have any information feel free to leave a comment below!