Duo of Monoliths Case Study
Mr Pearce provided us with photos of two monoliths we supplied last year, installed in his beautiful Japanese themed garden. These wonderful pieces of real Welsh Slate marshall the border where the patio meets the gravel area in the design. Both feature stones are set in small rockery beds of slate chippings and lovely cream pebbles.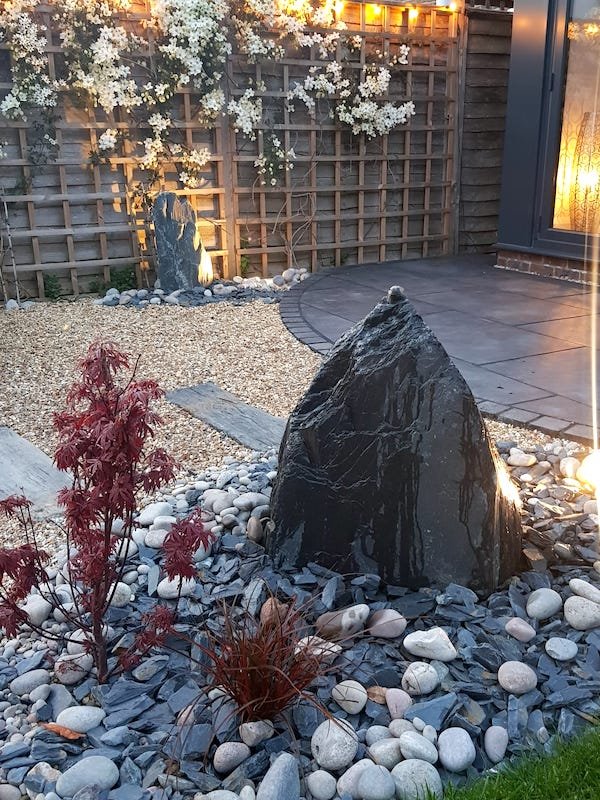 One of the monoliths is a straight forward standing stone, a decorative landscaping rock, while the other has been core drilled vertically and sits above a water reservoir and pump. This hidden system allows the slate monolith to function as a self contained garden water feature, adding the flow and sound of running water to the setting.
Buy Japanese Garden Stone
Welsh Slate Water Features stock a unique range of stone that is perfect for Japanese themed garden designs. Every piece is hand selected and finished by Ioan Raymond in his workshop. Free UK delivery is available for all Japanese Garden Stone products.