WS28 Window Stone Case Study
A client approached us with an issue with their existing stone water feature. This natural stone had been imported from abroad and started to erode, with pitted holes appearing across all faces. After a brief investigation, the colour of the water inside the reservoir held the clues to the issue – calcification was causing the pump to clog up and fail. After replacing the pump several times and not resolving the issue, the client visited the workshop to choose a replacement stone from our large collection of hand picked natural stone for UK garden designs and landscaping projects.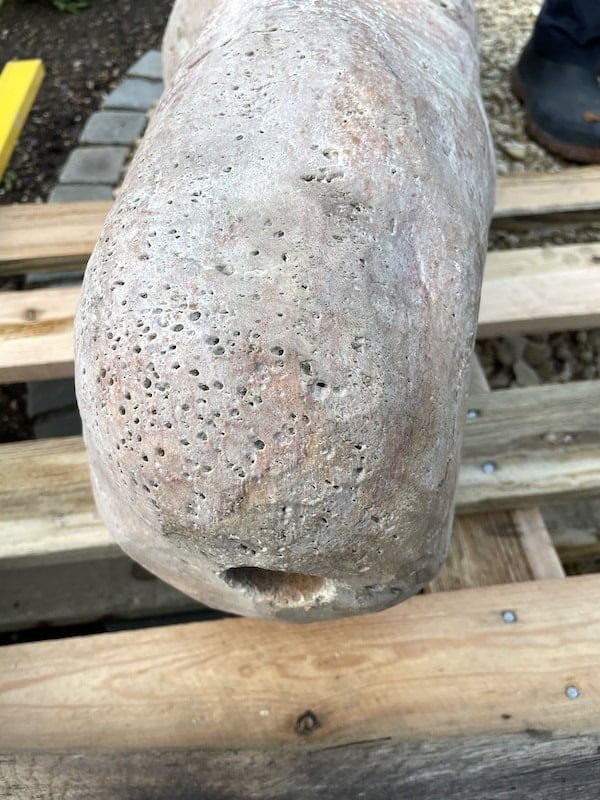 Slate Window Stone
Opting for a Window Stone core drilled with a large 300mm diameter window and a smaller 30mm vertical hole for the hose. We delivered to site and the client installed themselves. They have done a great job and we're so pleased they were able to share these pics with us.
Get This Look
Hopefully this gives you some ideas of what a Window Stone could look like in your own garden. Check out these products to plan a similar garden project. Welsh Slate Water Features stocks the most unique range of natural stone for UK gardens, with hand selected boulders, monoliths and pyramid water features.