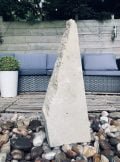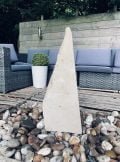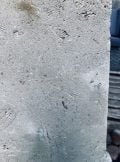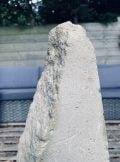 Stone Monolith SM26 Standing Stone
£165.00
Stone Monolith SM26 is a tall, slender piece of Portland Stone with one sawn flat face and one rugged natural edge. The base is not sawn but fairly level, although it should be mounted into a firm setting to retain stability. This natural stone monolith has beautiful fossils, shells & detailing throughout the faces. At 70mm thick this monolith is narrow which makes it lightweight and easy to move.
1 in stock
| | |
| --- | --- |
| Dimensions | 270 × 70 × 750 mm |
| Material | Portland Stone |
| Application | Standing Stone |
| Colour | Cream, White |
| Size | Medium |
The photographs show Stone Monolith SM26 when slightly wet after washing. This will dry slightly lighter and take a slightly richer creamy tone when fully wet. Portland Stone monoliths, with their natural Cotswolds garden tones, look great in both traditional and contemporary garden designs as unique obelisk ornaments. We stock a range of Medium Stone Monoliths sourced from the best quarries in Wales and England and hand crafted by Ioan Raymond in his Southampton Workshop. Stone Monolith SM26 can be carved or engraved with names, dates or phrases, or transformed into a mini window stone, get in touch for bespoke requirements.
You may also like…