The Welsh Slate Water Features workshop is a shared space with another Stonemason, so client visits are by appointment only. Many clients book a Workshop Tour to discuss designs, view stock and also for collections. Naturally support is also provided via email, phone & social media.
This blog post contains detailed information about Ioan's natural stone products and services, hand crafted in his workshop near Southampton on the south coast of England.
Words From Ioan
"With four rigs currently set up I'm running things pretty efficiently at the moment so minimise the time setting up and changing core bits etc. I can just jump between rigs quite quickly. Drilling is the main process in the workshop and all cores used have diamond tipped bits and each drill has a water feed to keep things cool. This is the main function in the workshop but please see a further list of services below."
"In addition to this list, I also work closely with local Garden Designers and Landscapers and love to collaborate on projects. Over the years this has included some stand out projects like finishing metres and metres of swimming pool edging and more recently worktops for Garden Bars."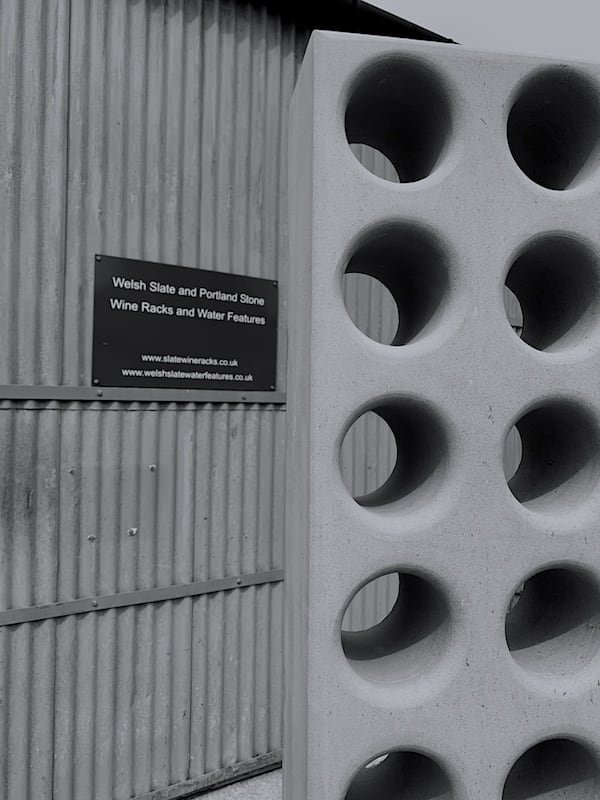 Find The Workshop
Conveniently located near Southampton, Ioan's stone workshop is bordered by the New Forest and South Downs national parks. There are many great places to eat and stay nearby, a couple of favourites are listed below.