Stone Monolith SM150 is a beautiful granite tower in natural cream and orange tones, core drilled for water flow. This piece has a wonderful shape and is certain to enhance any garden design. The photos are of the exact stone and there is only one available.
Reservoir & Pump available in the basket.
Water Feature Accessories
Add a Large Reservoir Pack to complete the water feature functionality of this natural stone. Slate Chippings in hand 18kg bags are a popular accessory.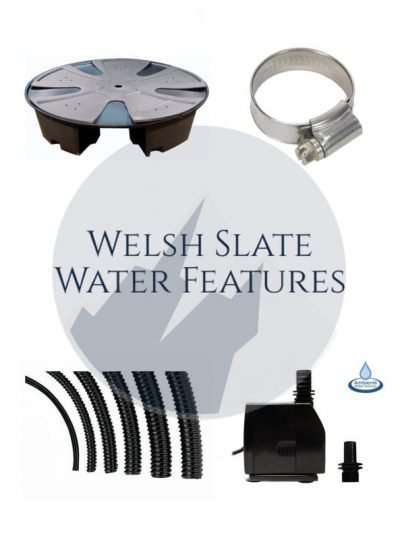 Featured Products
1828mm Slate Pyramid Water Feature
1828mm Slate Pyramid Water Feature is an XX Large garden ornament with incremental sized pieces of Welsh Slate stacked to form a mountain shape. Stone Pyramids make a real statement in both modern gardens or alongside more traditional rustic styles. 1828mm Pyramids are best suited to medium and large scale landscape developments.
Choose either XL Reservoir Pack or Square Reservoir Pack in the basket.
£

995.00
Add to basket