Stone Boulder SB11 is a Portland Stone boulder core drilled and chiseled to replicate a waterfall. This starting out as a square block and after carefully chiselling down to create a cascading face, the water flows down perfectly. The creamy Cotswolds tones combine with the water flow to add a bit of peace and tranquility to any garden design.
Reservoir pack and slate chippings available in the basket.
Water Feature Accessories
Add a Large Reservoir Pack to complete the water feature functionality of this natural stone. Slate Chippings in hand 18kg bags are a popular accessory.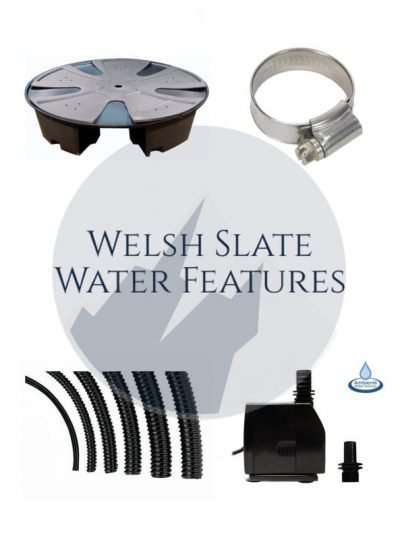 Featured Products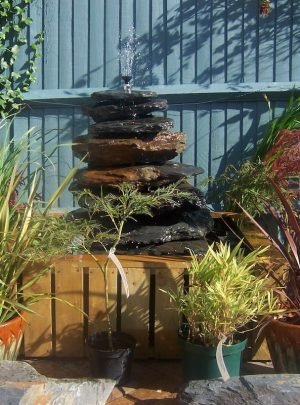 900mm Slate Pyramid Water Feature
900mm Slate Pyramid Water Feature with varying sized pieces of real Welsh Slate, stacked to form a small mountain shape. The water cascades down a ledge at a time, resembling a stream or natural waterfall. This water feature makes a real statement in both traditional and contemporary landscape designs and is also well suited to Japanese garden designs.
Reservoir & Pump available in the basket.
£

575.00
Add to basket