Quartz Boulder QB7 is a mix of whites and greens and is core drilled as a water feature, a truly unique garden ornament. This piece is very modern and contemporary, lighting up when the water hits it's faces and also looks fantastic with lights on at night.
Small Reservoir Pack available in the Basket.
Water Feature Accessories
Add a Small Reservoir Pack to complete the water feature functionality of this natural stone. Slate Chippings in hand 18kg bags are a popular accessory.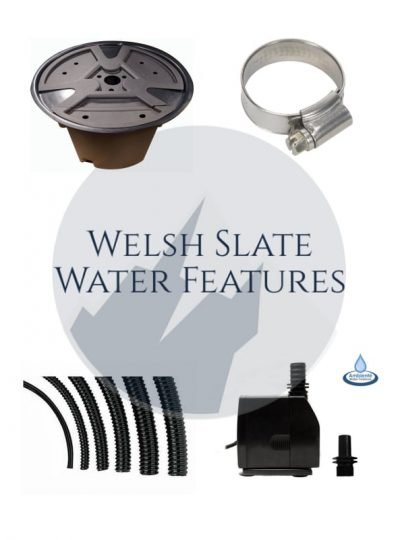 Featured Products