Granite Boulder GB21 is a beautiful cream and orange granite boulder, core drilled as a garden design water feature.
Reservoir & Pump available in the basket.
Water Feature Accessories
Add a Small Reservoir Pack to complete the water feature functionality of this natural stone. Slate Chippings in hand 18kg bags are a popular accessory.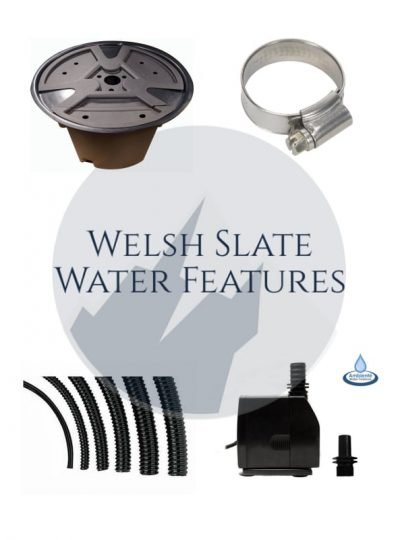 Featured Products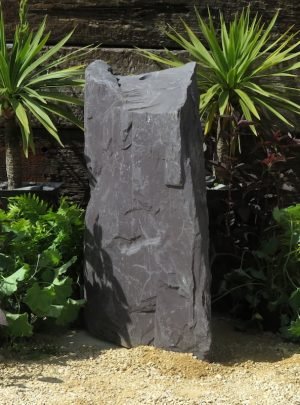 Slate Monolith SM60 Water Feature
Slate Monolith SM60 is a tall, bulky piece of Welsh Slate standing at just under a metre high. This is a very clean stone with a distinctively shaped top which will allow a nice natural flow of water to cascade down the slate. The subtle textures of real Welsh Slate are magnified on this beautiful piece, every side covered in unique natural stone detailing.
Large Reservoir Pack available in the Basket.
£

725.00
Add to basket