Granite Boulder GB13 is a green glacial stone with a few small splashes of white, core drilled as a truly unique water feature. This landscaping rock looks very modern and contemporary, lighting up when the water hits it and will add beautiful organic textures to any garden design.
Small Reservoir Pack available in the Basket.
Water Feature Accessories
Add a Small Reservoir Pack to complete the water feature functionality of this natural stone. Slate Chippings in hand 18kg bags are a popular accessory.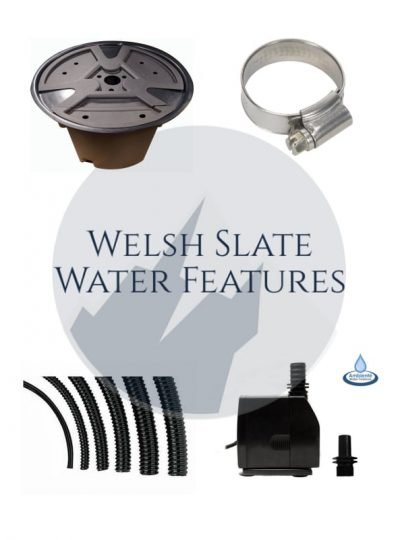 Featured Products
S A L E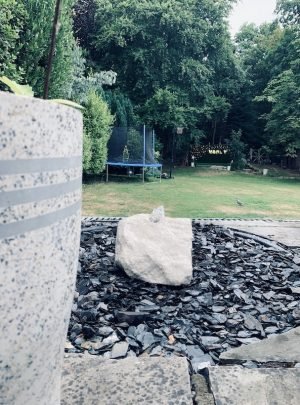 Stone Boulder SB8 Water Feature
Stone Boulder SB8 is a superb Portland Stone garden feature with natural rustic edges and faces. A light vibrant colour palette of Cotswolds creams and yellows. This is a smaller piece at 250x240mm which makes for easier transportation and has a nice slope to it. This has been core drilled as a water feature.
Small Reservoir Pack and Slate Chippings available in the basket.
£

295.00
Add to basket