Modern Boulder Case Study
This modern boulder case study showcases one of our garden water features in a contemporary setting. The striped appearance and lush green tones of the natural stone water feature complement the smooth modern lines of this garden design, carefully installed in one of the many raised beds.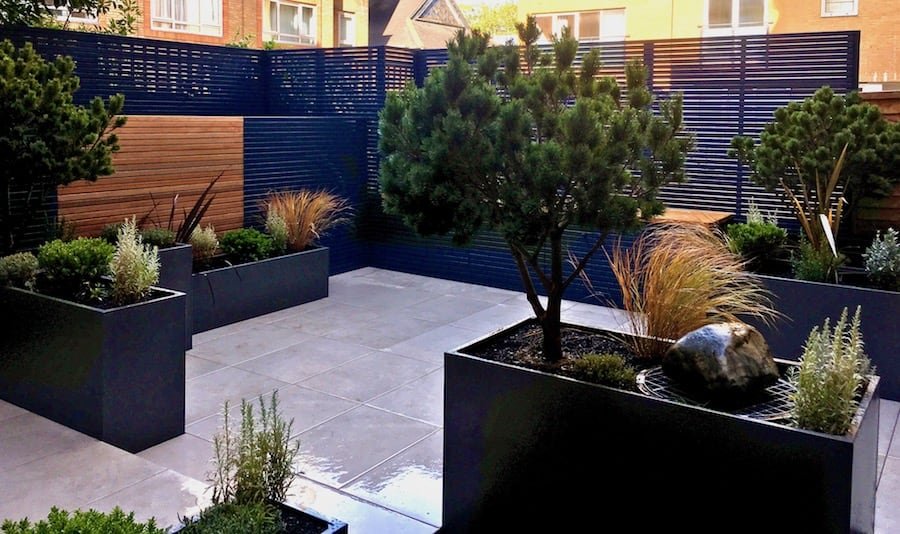 We love the cool soft tones of the cream flagstone walkways and patio that weave through the timber and choice planting in this modern garden design, planned and executed by Emerging Landscape Design. The boulder water feature is connected to a reservoir and pump that cycles the water and doesn't require a constant external flow, just topping up on warmer days.
Our range of Garden Boulder Water Features is kept up to date on this website. Visit the Garden Boulders category to view all current stock and find inspiration for your next garden design project. Trade Discounts are available for designers and landscapers, please contact us for more details.
Finally, if you're looking for a garden designer in the south east of England to provide a professional and experienced finish to your garden, please click the link below to consider Anthony at Emerging Landscape Design.