Ideas For Garden Walkways
Walkways offer a variety of functions in garden design and there are a huge range of materials to choose from so we've collated the best Ideas For Garden Walkways in this post, with a little help from our friends in the garden design and landscaping trades!
Planning For Walkways
The first thing to consider when planning walkways in garden or landscape designs is the function – is it a path for heavy footfall? Could it be to add a magical leading line through a cottage garden to a secluded corner? Occasional paths can be used for creating dividing lines between lawns and borders. Once the main purpose has been identified it's time to look at all the materials available, choosing carefully with the planting and main theme of your landscape design firmly in mind. Read on to discover the most popular ideas for creating interesting and unique garden walkways.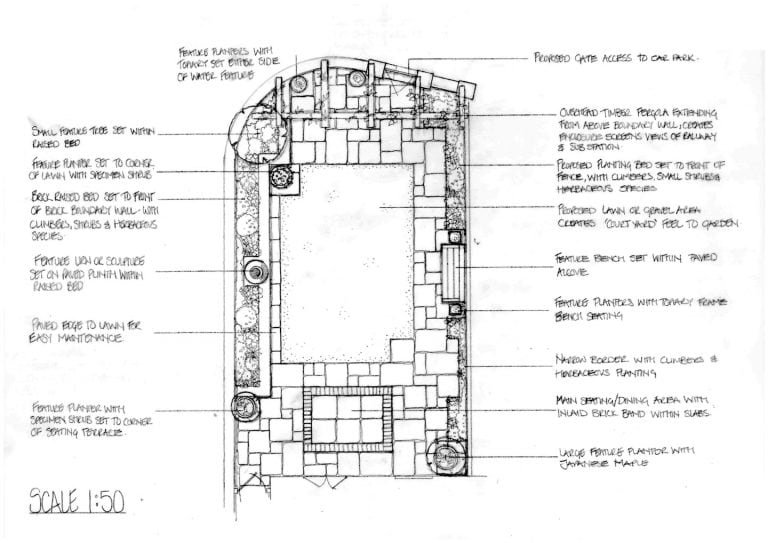 Gravel Pathways
A perennial favourite, gravel is a fantastic low maintenance method for covering large areas of ground with tones, textures and that lovely crunch underfoot! Also known as shingle or aggregate, gravel is widely available in an enormous range of colours and sizes giving scope for lots of ideas for garden walkways. Glacial Gravel is a popular choice in UK gardens, its combination of whites, tan and soft greys allow it to complement different flagstone patio colours, planting styles and it contrasts beautifully alongside a healthy green lawn. Welsh Slate Chippings are another market leader in the UK, the stunning blues, plums and greys of this natural stone. It works wonderfully well with white, green and purple planting in both traditional and contemporary garden settings. It is worth noting that gravel is not always the best choice for walkways with extensive footfall, as it spreads easily and will require regular raking to retain an even appearance.



FREE – How To Lay Gravel Guide

Bricks, Cobbles & Setts
Traditionally found in cottage or kitchen style garden settings, bricks, cobbles & setts are now finding their place in more modern designs too. Terracotta bricks are wonderful for adding Mediterranean warmth to a design, a popular choice for courtyard gardens. It's possible to lay these old clay bricks in a variety of patterns, such as basket weave or herringbone, to achieve great results for the eye when coupled with a winding walkway through the garden. Granite setts work well in modern designs, the clean white/greys of granite look great when used as a border next to Welsh slate chippings in a border or rockery. Granite is also incredibly hard wearing, and is a good option for driveways and walkways leading to the front door.

Edging for Walkways
Pathway edgings are widely available in the UK in a whole host of styles and materials but the first question to ask is if your walkways actually need edging? The short answer is no – it's not a requirement – but it's well worth considering the benefits of edging your walkways. Walkway edging creates a definite line between your garden path and the borders, rockeries or lawns that neighbour it. Edging is functionally great for stopping gravel spreading, as well as blocking weeds and roots from advancing under a garden path. Sandstone, slate and Portland stone are all commonly found in a variety of path edging styles.
Get 5% OFF Edgings
Use this coupon code at the checkout to get 5% off these stunning Portland Stone Edgings!
WALKWAY5
Flagstone Walkways
A great choice for walkways that will experience a lot of footsteps over time, traditional flagstones are hard wearing, low maintenance and create a well defined pathway in any landscape design. Yorkstone is one of the most widely used flagstones for patios and walkways in UK garden designs, it's rich creamy Cotswolds tones give it the ability to sit comfortably in both traditional and modern outdoor spaces.
Pro Design Tip
"I love using random pieces of stone or large format rectangular garden slabs as steppers through lawn and garden beds. Break up solid garden paths with low planting like ground covers, or lawn in between to soften the hard landscaping. Select natural stone or pavers in a colour to compliment the architecture of the house."
Jo Connolly
Garden Designer
www.joconnollydesign.com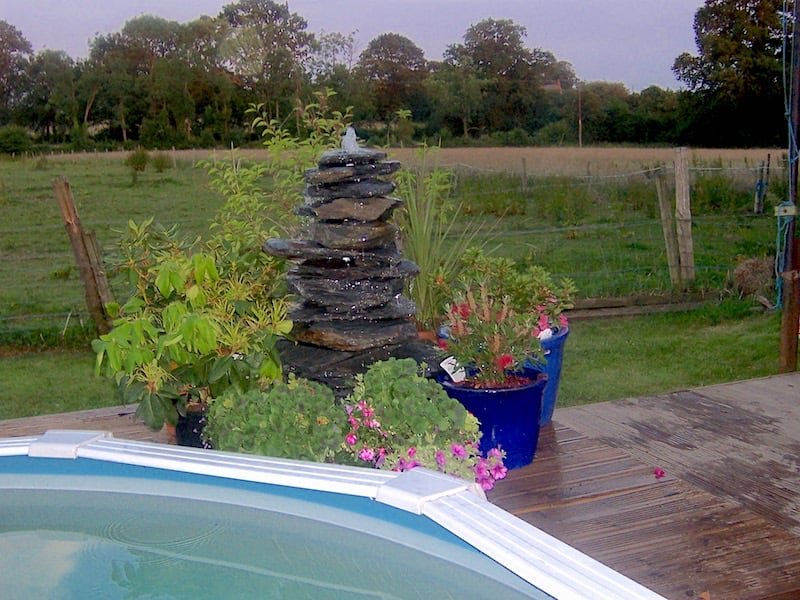 Using Timber In Paths
Timber decking understandably has it's many detractors – the ongoing maintenance, slip factor and its fondness of gathering moss being the three major players in most people's against list. A common walkway around private swimming pools, timber decking also has a shorter lifespan than other materials for garden paths. In recent years the technological advances around composite decking have certainly improved on the shortcomings of traditional timber decking. We have to balance of course the ethical decision to purchase plastic based products, although there are now recycled and eco-friendly composite decking products available. We found two companies in Wales offering these ethical decking products – Ecodek in Wrexham and TimberTek in Cardiff. Railway sleepers are a great way to introduce timber into a garden design without quite as much maintenance as traditional timber deck boards. Sleepers can be installed as edgings for large walkways, stacked to create raised beds or walls and even drilled to allow planting directly into the sleeper itself! Another use for timber in walkway designs is for fences or fence posts. Wooden posts look fantastic joined with lengths of rustic rope, see the image at the top of this post as an example.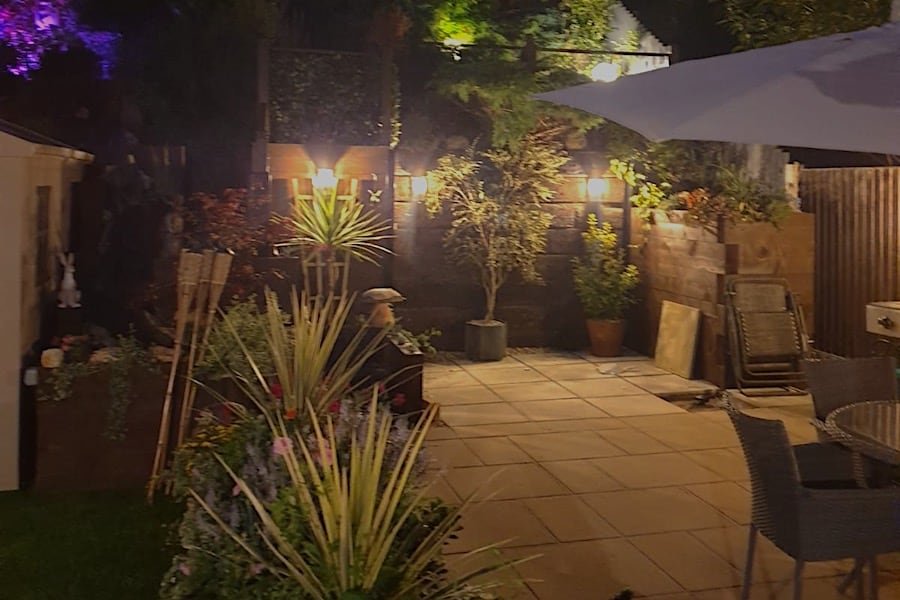 Stepping Stones
A great way to add a bit of fun and intrigue to a garden walkway plan is to use stepping stones. From low cost DIY ideas such as using cuts of fallen tree trunks, to simple flagstones laid separately to custom made circular Welsh Slate tiles, stepping stones are ideal for drawing the eye to particular ornament, feature or area of the garden.
Photos used with permission from:
Garden Zebra Garden Design (header image)
Arcadia Landscape Design (design plan)