Founded in 1920 by Thomas Simpson, Compton Acres is a large privately owned garden that has become a renowned attraction for visitors to Dorset and the south coast. We enjoyed a team visit recently, with both the Japanese Garden and Water & Rock Garden being key points of interest for our trip.
The Japanese Garden at Compton Acres
In line with our new range of Japanese Garden Stone products, we visited Compton Acres hoping to find ideas and inspiration from their famous Japanese themed garden and it certainly impressed!
The last of nine separate distinct gardens at Compton Acres, a wall of bamboo was the first hint we'd finally reached the Japanese Garden on the approach from the Memorial Link pathway. A traditional garden water well introduced the first burst of glorious red painted timber to our eyes and as the path meanders through the dense green planting, the beautiful view of The Tea House opened up.
There is a harmonious and wonderfully balanced atmosphere in the Japanese Garden at Compton Acres. Large Koi carp inhabit the pool with the stepping stones transporting visitors cleverly back and forth across the water to invoke different perspectives and provide spaces for mindfulness to appreciate the tranquility. This space really lives up to it's reputation as one of the best Japanese Gardens in the UK.
The Roman & Italian Gardens
The Roman Garden introduced us to Compton Acres, a small entrance courtyard with a water feature statue and red brick walling that calm the senses before passing through The Grotto with it's weathered limestone and experiencing the magnificent grandeur of The Grand Italian Garden. This striking space features a long rectangular pond with dazzling planting choices, as well as a faux Italian villa that immediately sets off the wow factor.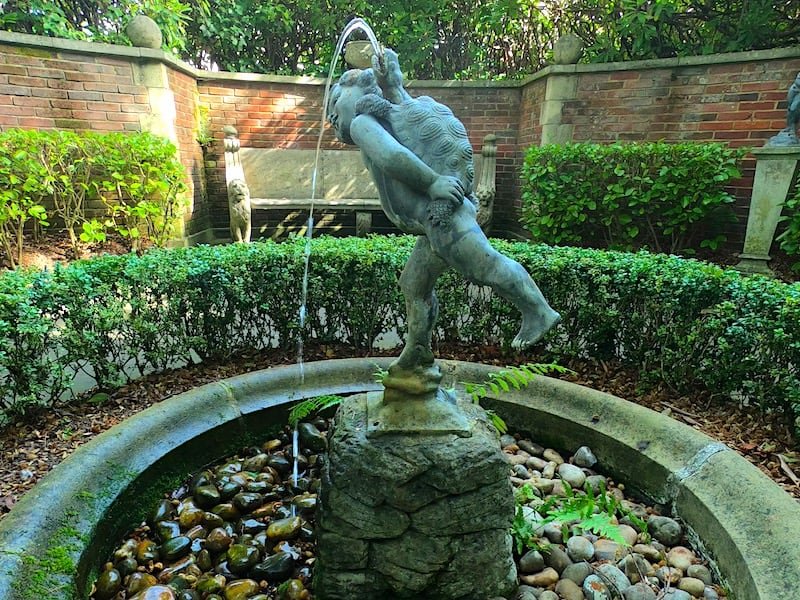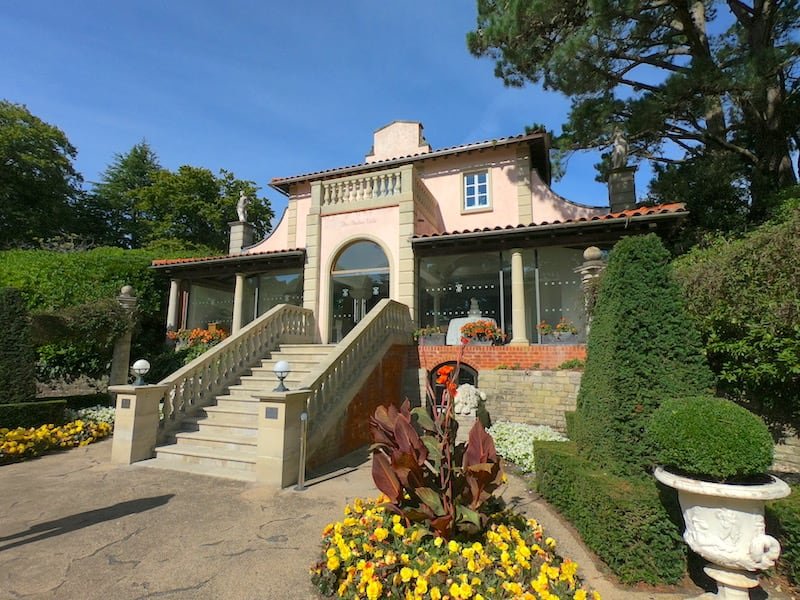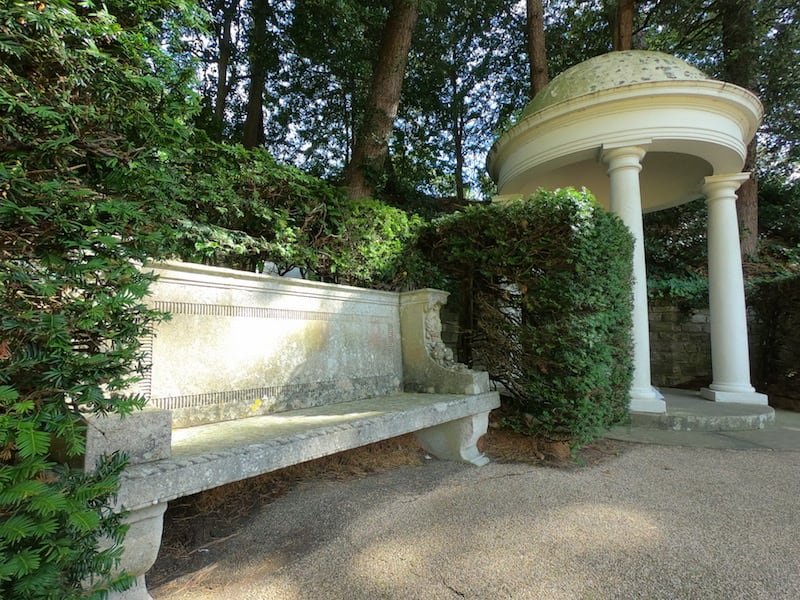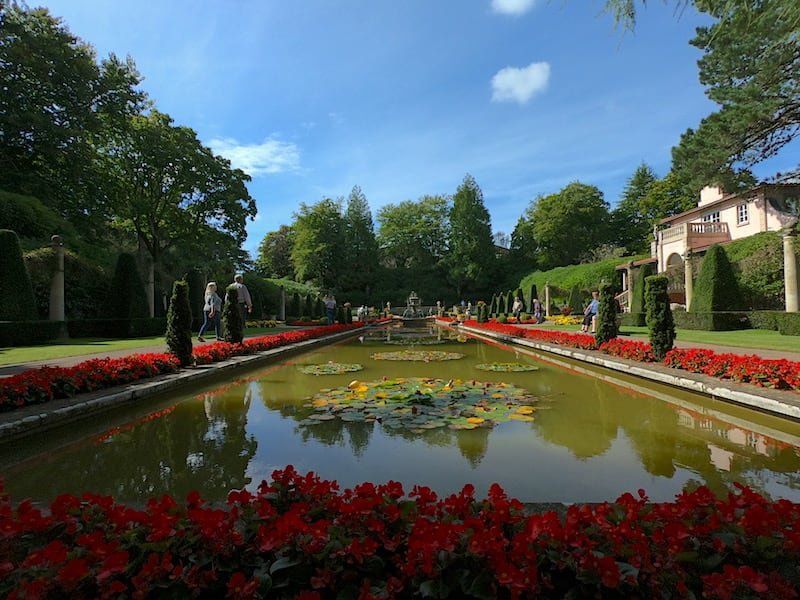 The Rock & Water Garden
With over 300 kinds of plants Compton Acres is one of the largest private rock gardens in England. We found the intelligent use of winding paths to be a consistent theme throughout all the gardens at Compton Acres, with the Rock & Water Garden really highlighting this clever landscaping feature. There are many small bridges linking different spaces and we loved the view back down across the waterfalls towards the Wooded Valley.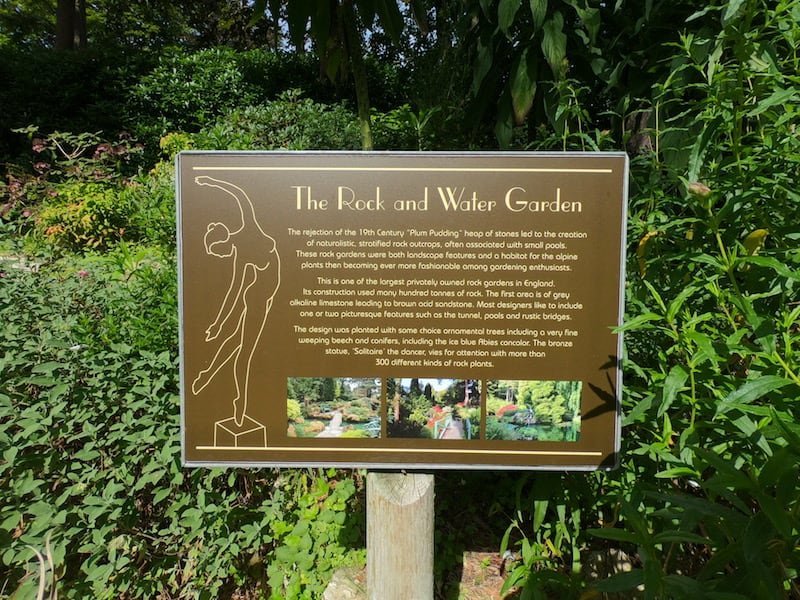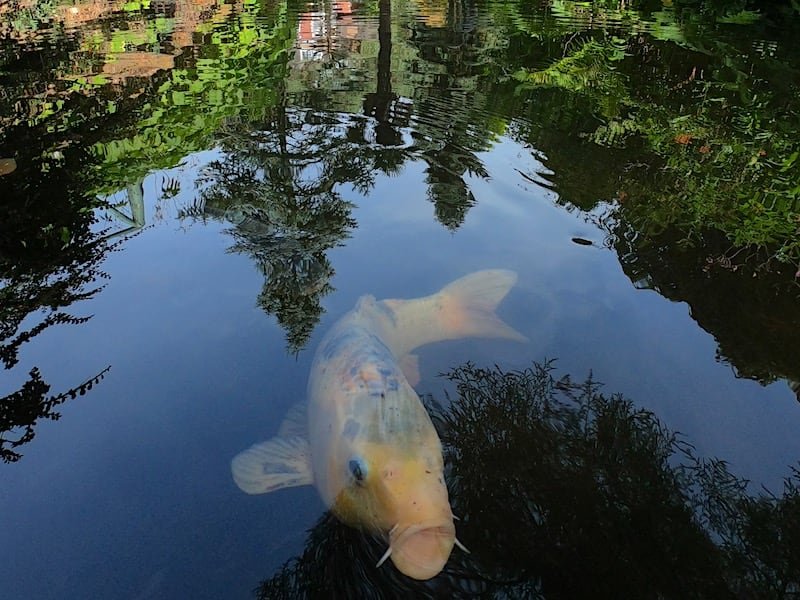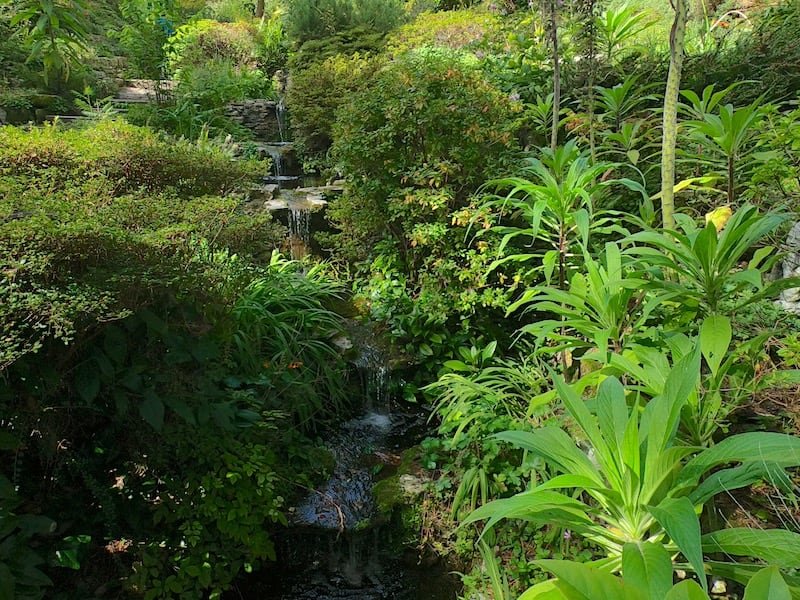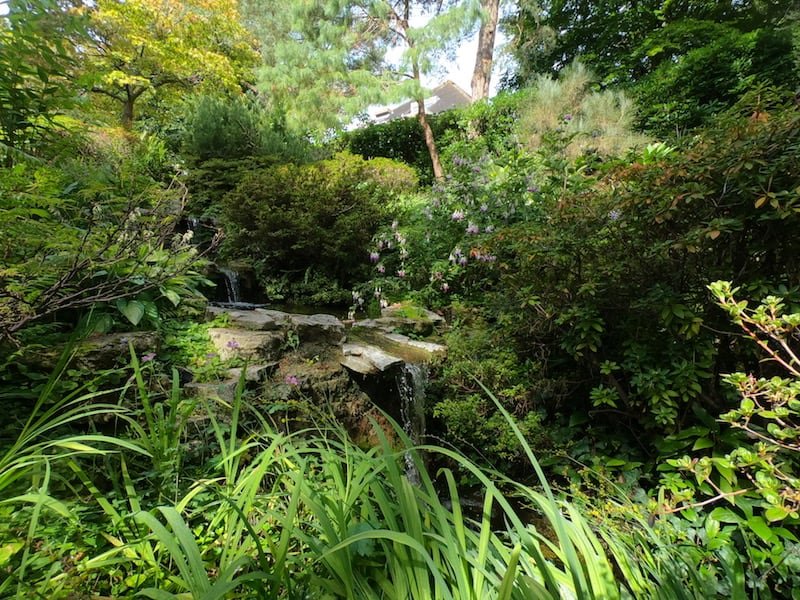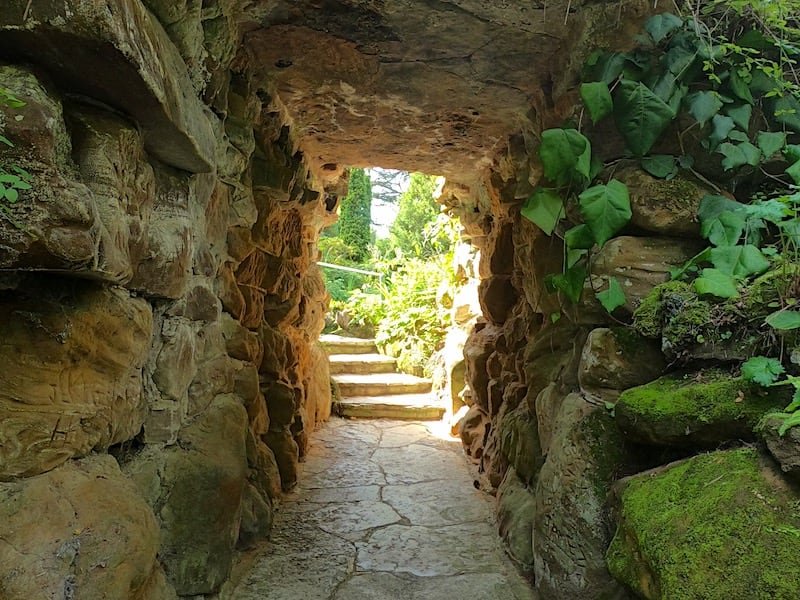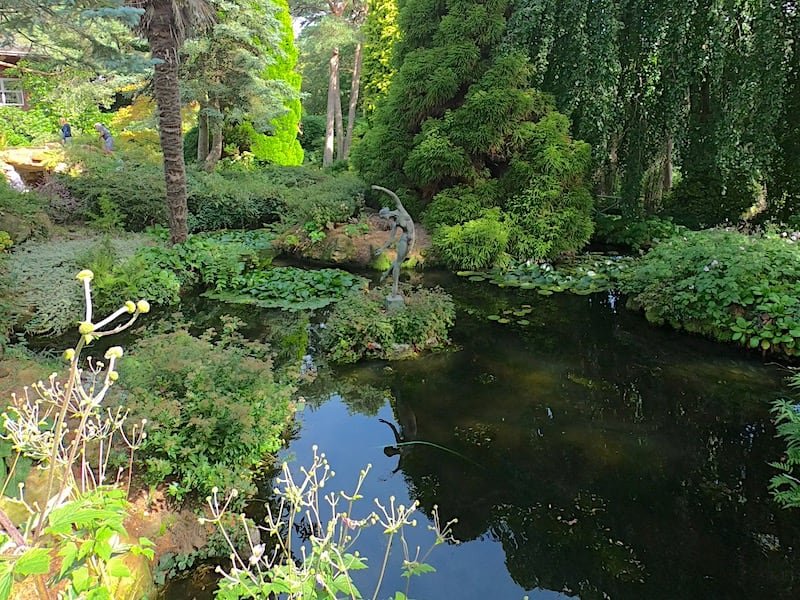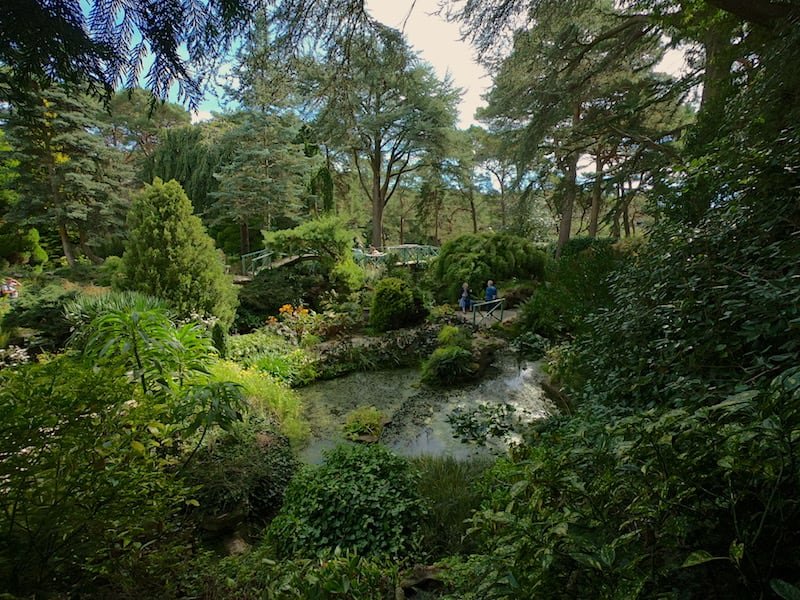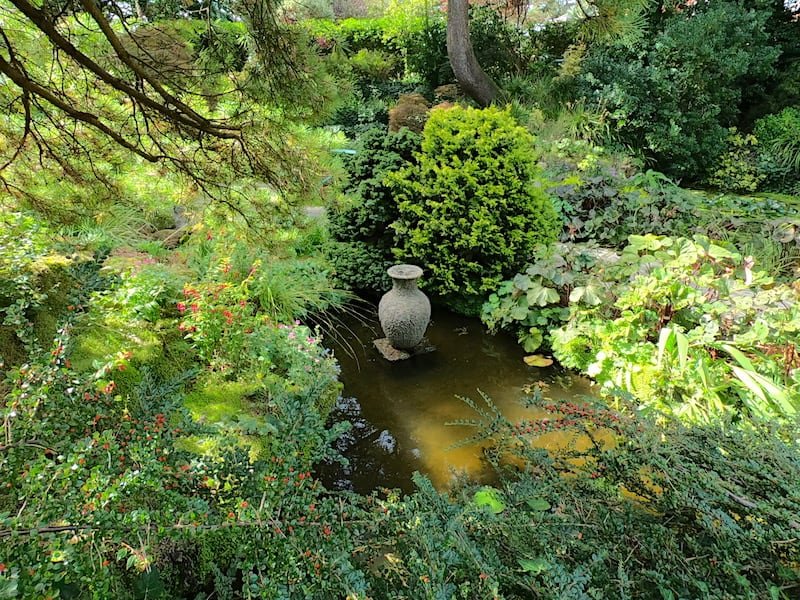 Find Compton Acres
Compton Acres is located near Sandbanks and Poole in Dorset on the south coast of England. The gardens has a beautifully stocked garden centre as well as a fresh modern cafe tearooms.
Website: www.comptonacres.co.uk
Sat Nav postcode: BH13 7ES
Buy Japanese Garden Stone
Our new range of standing stones is now available. Hand selected pieces of real Welsh Slate, finished by Welsh hands.
Buy online for Free UK Delivery*