10 Best Herbs for a Fragrant British Summer
Summer in Britain is a beautiful season that's filled with greenery, flowers, and a sweet fragrance in the air. But what if you could amplify the sweet scents coming from your garden with the addition of some beautiful herbs? Herbs have been used for centuries for their medicinal and culinary properties, but there is one more benefit of these fragrant plants that often goes unnoticed – their beautiful, aromatic scent!
From lavender to rosemary, herbs come in a variety of beautiful scents that can make your garden smell divine. Apart from their pleasing aroma, the addition of herbs in your garden can also positively impact your well-being. Studies have shown that herbs, particularly alongside natural stone water features, can help to reduce stress and anxiety levels, improve sleep, and enhance mood. They can also help to purify the air and provide a natural bug repellent.
Herbs are not only beneficial for the outdoors but also for the inside of your home. They can be used to create beautiful, natural air fresheners and can even be turned into essential oils, soaps, or candles. Adding herbs to your cooking can also enhance the flavours of your dishes and give them a unique, fresh taste. So why not add some of the best herbs to your garden this summer? Not only will they add a beautiful, fragrant touch to your garden, but they'll also positively impact your well-being and entice your taste buds in the kitchen. Here are the top 10 best herbs you should consider growing in your garden this British summer.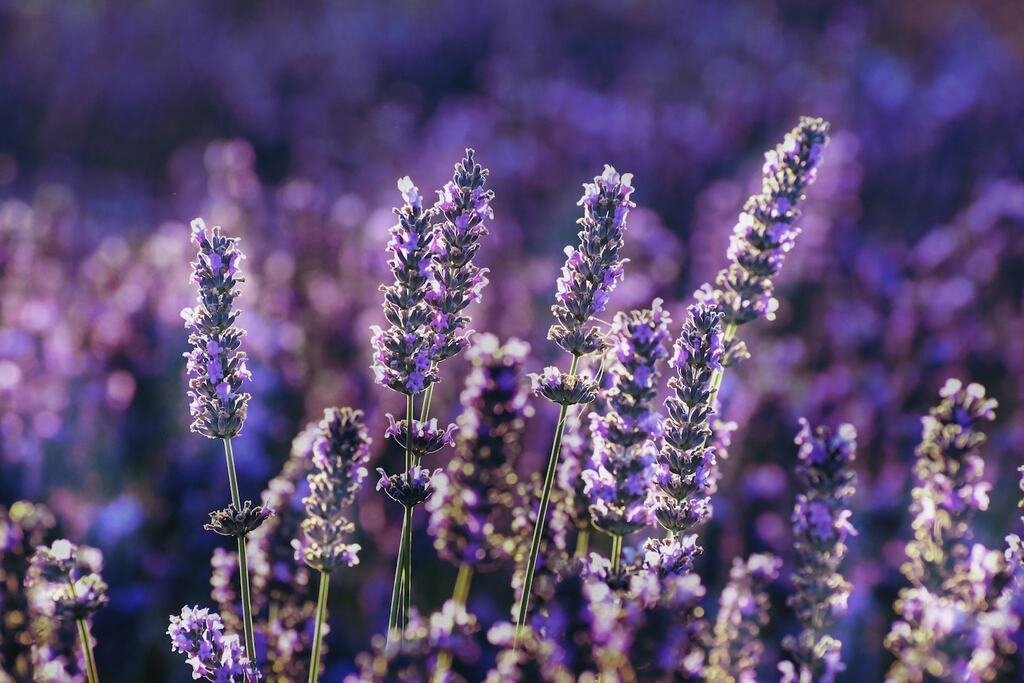 1. Lavender
Lavender is a classic herb with a sweet and delicate aroma. It's perfect for creating a relaxing atmosphere in your garden. The many benefits of lavender include:
A natural sleep aid
Relieves stress and anxiety
Soothes insect bites and skin irritations
Photo by Baraa Jalahej on Unsplash
2. Rosemary
Rosemary has a strong woody fragrance that can fill your garden with a delightful aroma. Benefits of rosemary include:
Boosts memory and improves brain function
Promotes digestion
Reduces inflammation and pain
Photo by Fulvio Ciccolo on Unsplash
3. Mint
Mint is a refreshing herb with a cool, sweet aroma. You can use it to make cocktails or as a garnish for desserts. Benefits of mint include:
Eases nausea and vomiting
Relieves cold and flu symptoms
Freshens breath
Photo by Eleanor Chen on Unsplash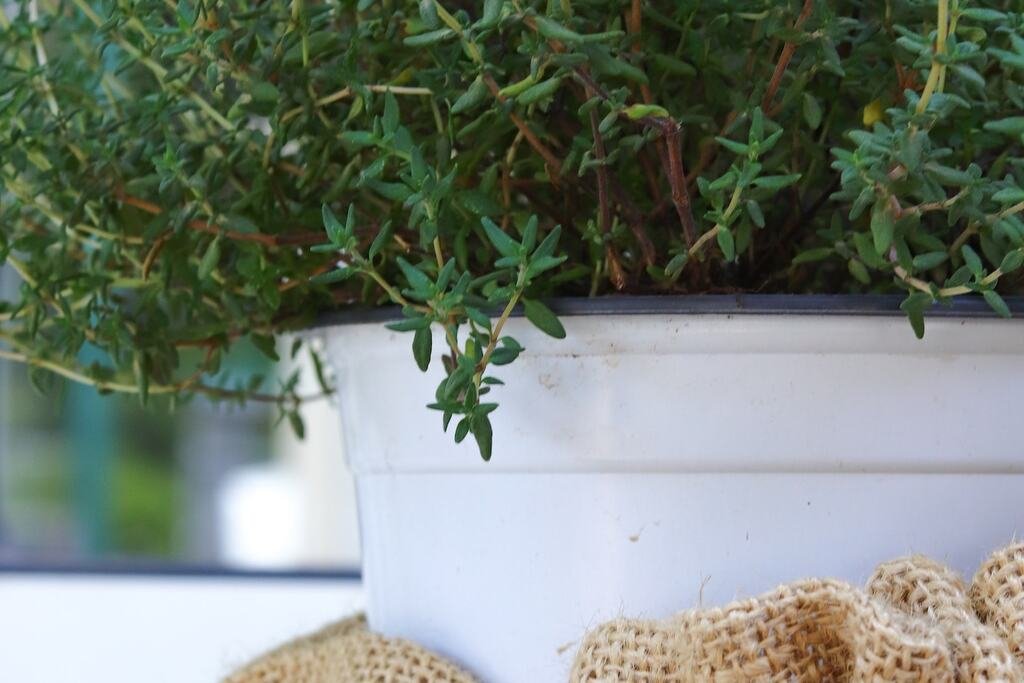 4. Thyme
Thyme has a strong scent reminiscent of pine trees. It's perfect for seasoning meat dishes and adding flavour to soups and stews. Benefits of thyme include:
Has antibacterial and anti-fungal properties
Soothes sore throats and coughs
Reduces inflammation and respiratory issues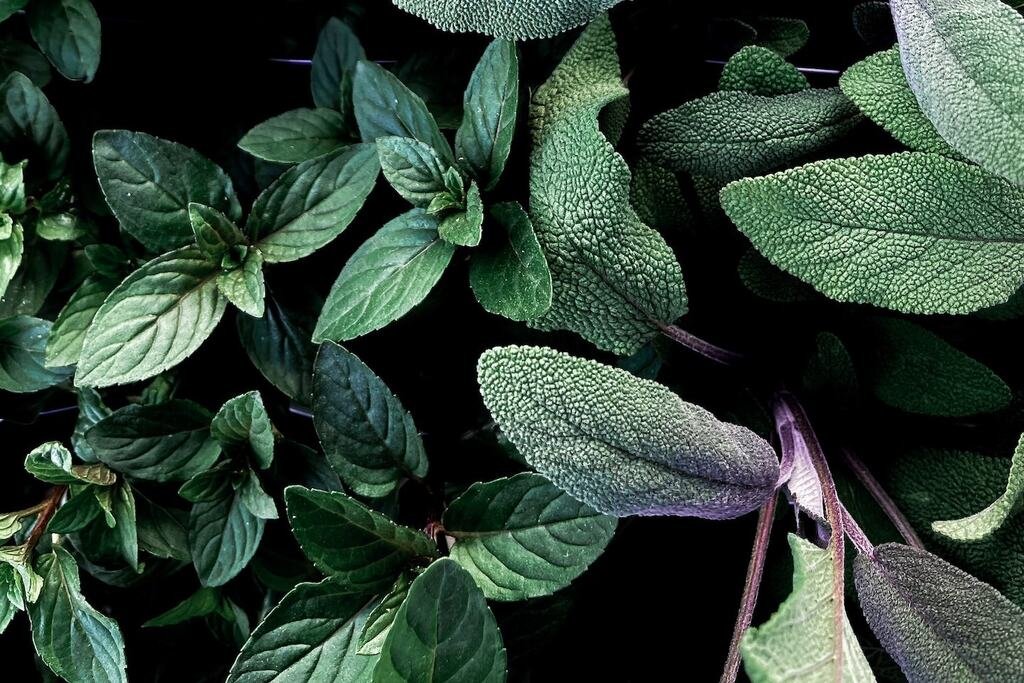 5. Sage
Sage has a warm, spicy aroma that pairs well with savoury dishes. It's perfect for seasoning poultry or adding flavour to stuffing. Benefits of sage include:
Helps improve memory
Reduces inflammation and pain
Aids digestion and reduces gas
Photo by Jackie Hope on Unsplash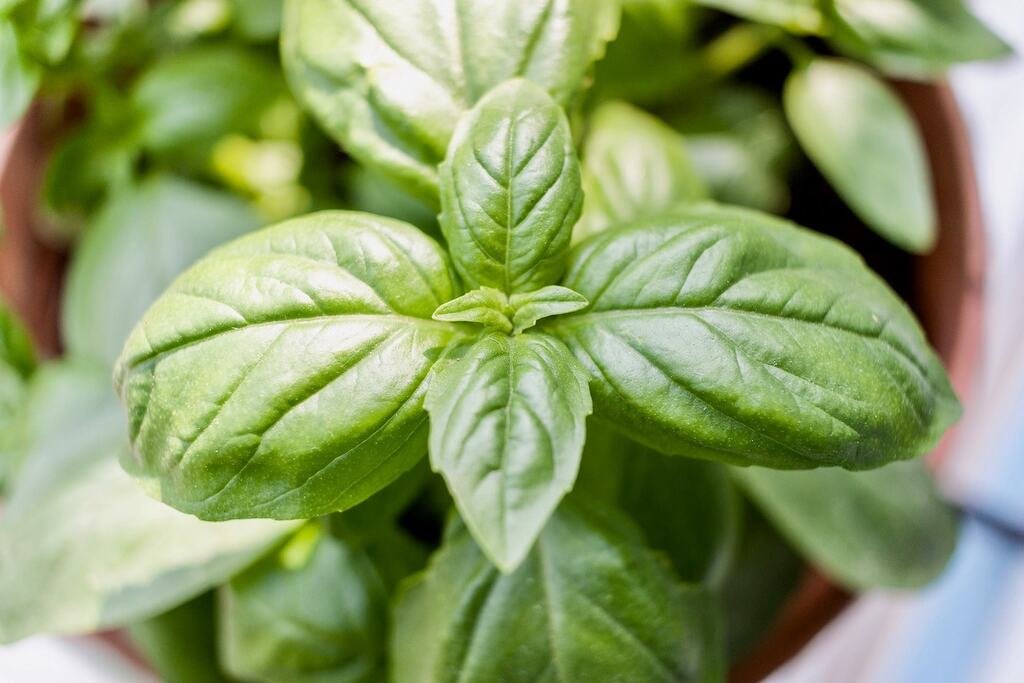 6. Basil
Basil has a strong aroma and a sweet, slightly peppery flavour. It's perfect for adding to pasta dishes or making pesto. Benefits of basil include:
Has antioxidant and anti-inflammatory properties
Reduces stress and anxiety
Promotes healthy skin and hair
Photo by Lavi Perchik on Unsplash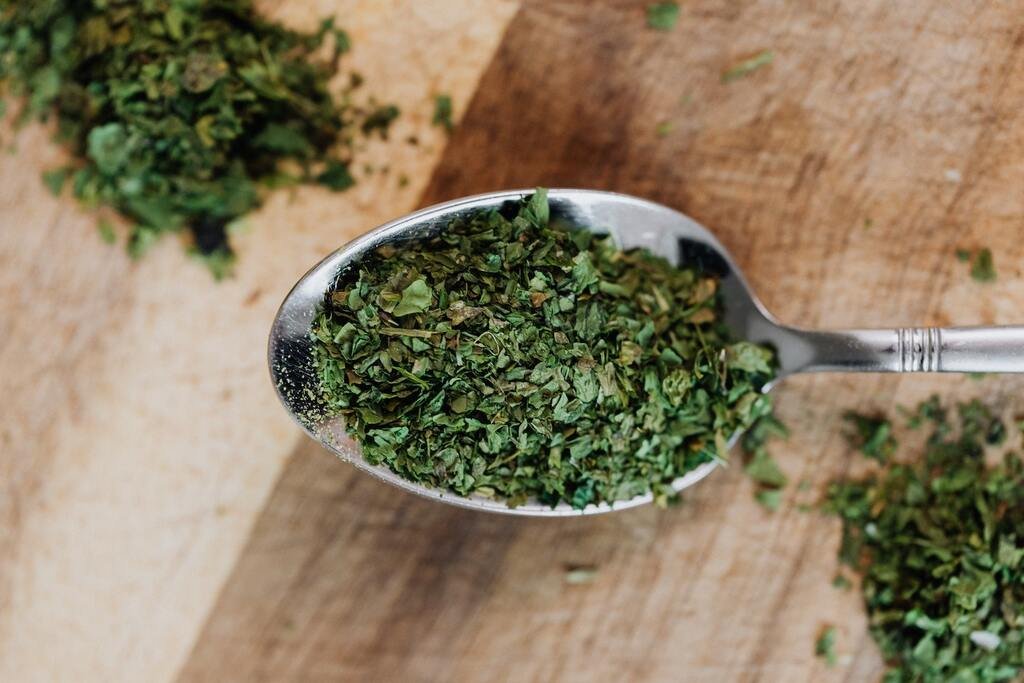 7. Oregano
Oregano has a pungent aroma and a spicy flavour. It's perfect for seasoning tomato-based sauces and adding flavour to pizza. Benefits of oregano include:
Has antibacterial and antiviral properties
Reduces inflammation and pain
Promotes digestive health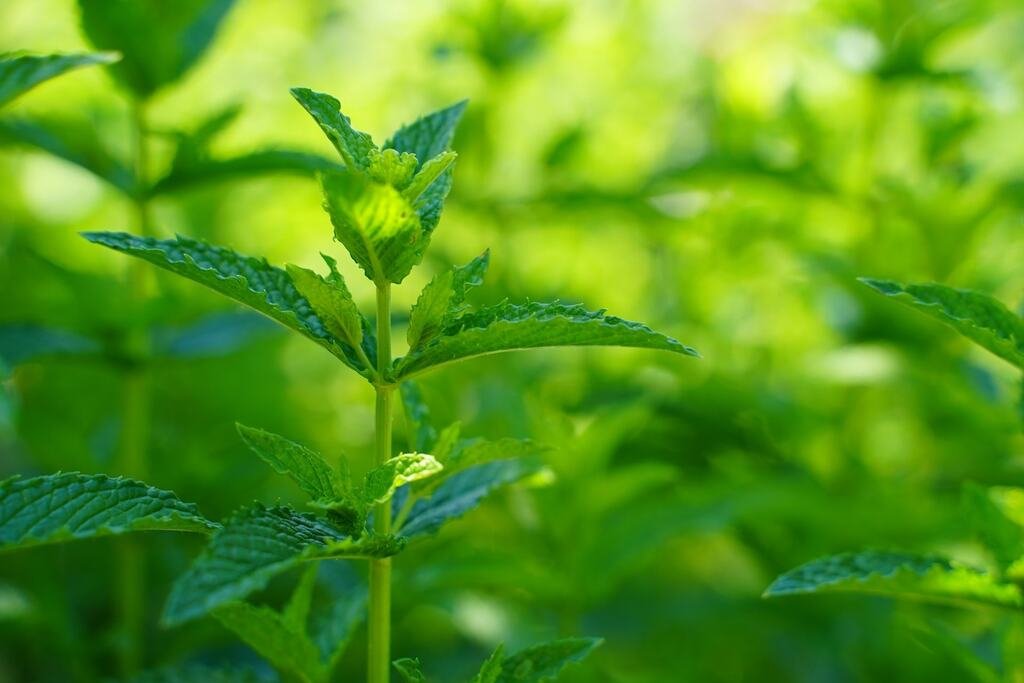 8. Lemon Balm
Lemon balm has a lemony fragrance that can brighten up your garden. It's perfect for adding to tea or as a seasoning for fish dishes. Benefits of lemon balm include:
Reduces stress and anxiety
Promotes calm and relaxation
Soothes digestive issues
Photo by Lavi Perchik on Unsplash
9. Chamomile
Chamomile has a sweet, floral fragrance that can make your garden smell like a summer meadow. It's perfect for making tea or as a natural sleep aid. Benefits of chamomile include:
Promotes relaxation and reduces stress
Helps with sleep and insomnia
Aids digestion and reduces inflammation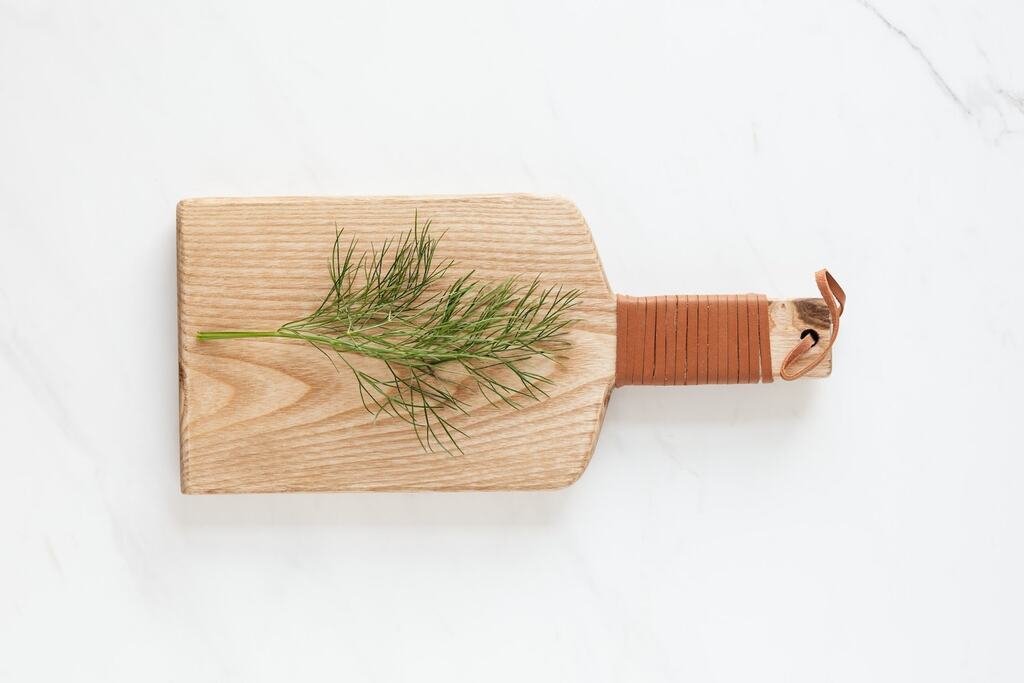 10. Dill
Dill has a delicate aroma and a fresh, slightly tangy flavour. It's perfect for seasoning fish dishes or adding flavour to pickles. Benefits of dill include:
Reduces bloating and digestive issues
Has anti-inflammatory properties
Helps improve bone health
Buy Stone & Water Features UK
Free UK delivery for most postcodes – please get in touch for remote areas. Hand chosen natural stone, picked and crafted right here in the United Kingdom.