Simple Ideas For My Small Garden
As the saying goes, good things come in small packages – this is especially true for small gardens. You don't need a large space to create a beautiful outdoor oasis. All you need are some simple ideas to make the most of your small garden. Here are some easy and effective ideas to transform your small garden into a relaxing haven.
1. Use Pots and Containers
Pots and containers are versatile and can be used in many different ways in a small garden. They are perfect for growing herbs, flowers, or even small trees. Consider purchasing different sizes and shapes to create texture and interest. Group them together on steps, tables or in corners to create a perfect arrangement.
2. Create Vertical Gardens
Vertical gardens are a great way to maximize space in a small garden. They can be created using climbing plants, hanging baskets or wall-mounted planters. These types of gardens will not only add a visual interest but also provide shade and privacy. The best part is, they can easily be changed whenever you want to update your garden's look.
3. Add Water Features
Water features are the perfect addition to any small garden. They create an atmosphere of peace and tranquillity, and stimulate the senses with the sound of flowing water. A small pond, fountain or a simple birdbath will transform any small garden into an oasis.
4. Use Garden Lighting
Garden lighting can be used to highlight features, illuminate walkways, or create an intimate atmosphere. Solar lights are particularly suitable for small gardens as they require no wiring, and can be placed anywhere. String lights or lanterns are also an excellent option for cozy and inviting spaces.
5. Make A Seating Area
Seating areas are essential for any small garden. The right furniture can make your garden feel like an extension of your home. It can be a small bistro set or a couple of comfortable chairs strategically placed under a tree or in a corner. This will allow you to relax, recharge and enjoy your garden.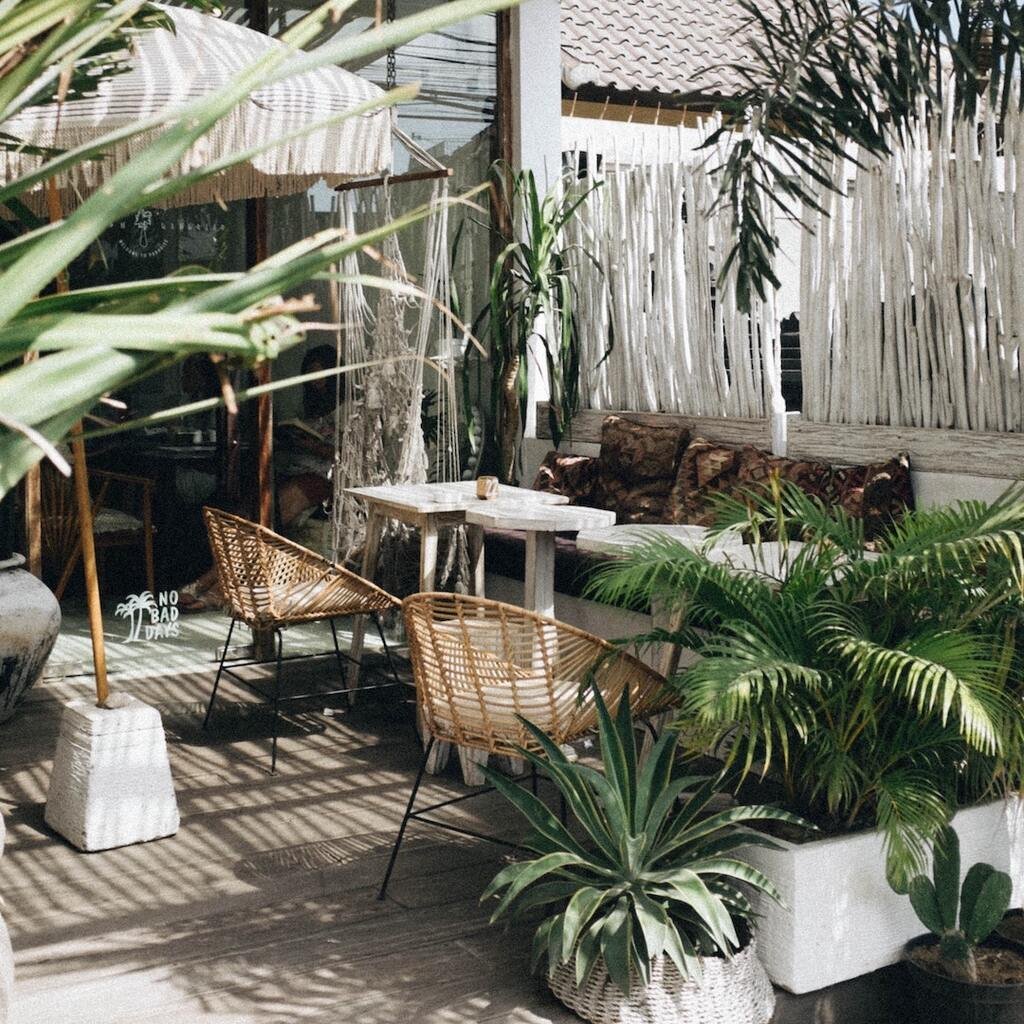 6. Choose Low Maintenance Plants
Choosing low maintenance plants is crucial for small gardens. They require less care and tend to grow slower, which means less pruning and weeding. Succulents, lavender, and rosemary are some examples of low maintenance plants with gorgeous blooms and scents.
7. Create a Pathway
Adding a pathway through your small garden can make it look more extensive and spacious. Choose a material that complements the aesthetic and style of your garden. A small path with stepping stones leading to a seating area, a water feature or a container garden will create an inviting and cohesive look.
In conclusion, creating a beautiful garden is all about creativity and simplicity. Implementing these simple ideas can transform any small space into an inviting and relaxing haven. Incorporating features like water features, seating areas, and paths will make your garden feel like a natural extension of your living space. With a little bit of patience and hands-on care, you can enjoy a beautiful outdoor oasis, all year round.
Photos by Smrithi Rao and Sonnie Hiles.