This wonderful standing stone commemorates Waldo Williams, one of the eminent Welsh language poets of the 20th century. Waldo was born in Pembrokeshire in 1904 and lived a nomadic life with 15 years spent across the English border, mainly in Sheffield, although he settled in Mynachlogddu on the edge of the Preseli hills.
A committed pacifist and anti-war campaigner, Waldo became famous for refusing to pay income tax and would often move to avoid bailiffs! Despite a lifetime of interest in poetry and wordplay only one volume of Waldo's poems exists, titled Dail Pren (Tree Leaves) and published in 1956.
Waldo's Memorial Stone stands 10ft high and is surrounded by large boulders. The north face of the large monolith is flat and a plaque is attached with this inscription: Mur Fy Mebyd Foel Drigarn, Carn Gyfrwy, Tal Mynydd. Wrth Fy Nghefn Ym Mhob Annibyniaeth Barn. This loosely translates to English as "Wall round my boyhood, Foel Drigarn, Carn Gyfrwy, Tal Mynydd. At my back in all independence of mind".
Visit Waldo's Memorial Stone
Located on the edge of Mynachlogddu village and just a stones throw from Gors Fawr neolithic stone circle, Waldo's Memorial Stone is sited just yards from the roadside with enough parking for up to around half a dozen vehicles.
The "Other" Waldo Stone
Literally across the road from Waldo's Memorial Stone is a Preseli Bluestone monolith. This stone was quarried in Carn Menyn, the rocky outcrop in the distance, and was erected to commemorate the origin of Stonehenge's beautiful bluestone monoliths.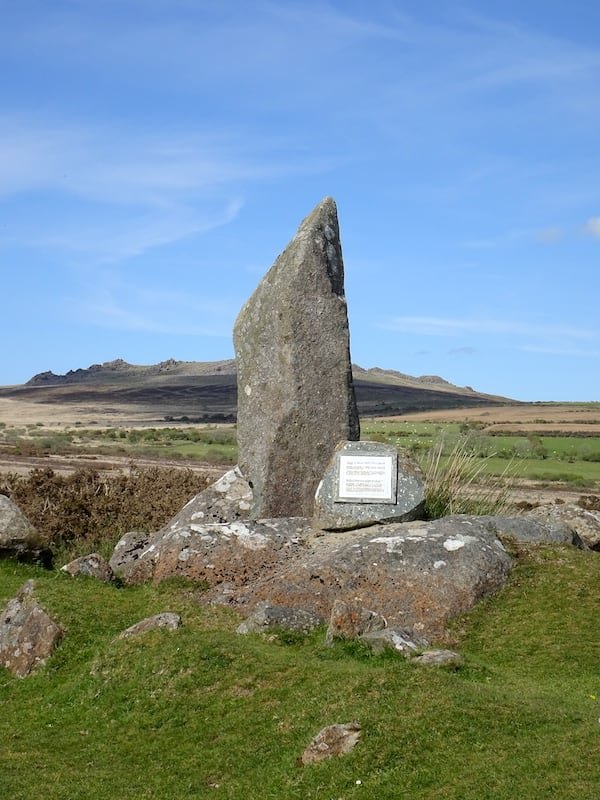 Buy Stone Monoliths
Stone monoliths can of course be used a memorial pieces just like Waldo's Memorial Stone, but they also make wonderful decorative landscaping rocks. Our range of large stone monoliths features hand chosen and finished stones that are perfect for enhancing garden designs.