Possibly the most revered historic site in the UK, Stonehenge is a 5,000 year old stone circle in Wiltshire, England. A place for amazement, deep thinking and contemplation, Stonehenge attracts over 1.5 million visitors every year and it's links to both Summer and Winter Solstice are of huge importance.
Many of Stonehenge's 42 standing monoliths were crafted from igneous blue rock sourced over 140 miles away from Pembrokeshire quarries. A recent collaborative study between multiple universities, the National Museum Wales and Dyfed Archaeological Trust managed to pinpoint two locations in the Preseli Hills, Pembrokeshire, that Stonehenge's spotted dolerite were first discovered.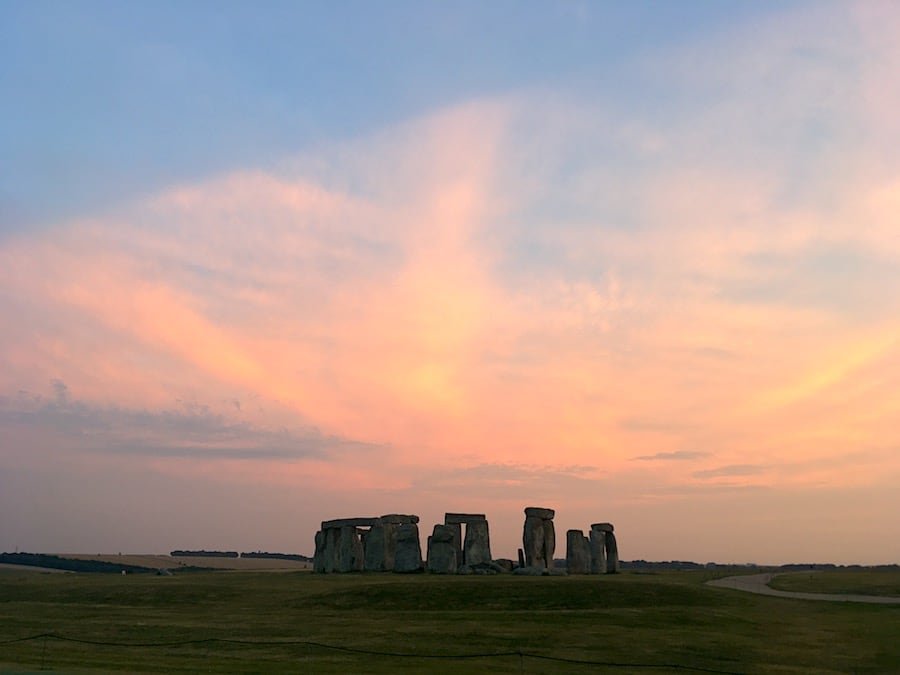 Researchers from the universities and heritage teams found the largest bluestone quarry at the summit of Carn Goedog, on the north slope of the Preseli hills. This challenged the original narrative of Stonehenge, as the northern location makes it possible for the monoliths to have been transported over land as oppose to navigating the Pembrokeshire coastline and Bristol channel via rafts.
A smaller quarry site was found nearby at Craig Rhos-y-felin. This site contained rhyolite, another type of igneous rock that has been identified at Stonehenge. No trace of perishable tools has been found, such as ropes or pulleys, so we still have to ponder how these people transported the stone across 180 miles.
Archeologists have however excavated many stone hammers and wedges. Due to the nature of Welsh rock the original quarrymen were able to split the rock by hammering wedges to create vertical cuts, the stone then splitting naturally into the desired shapes. These discoveries finally ended all suggestions that Stonehenge's huge monoliths could be the result of any geological activity in the area.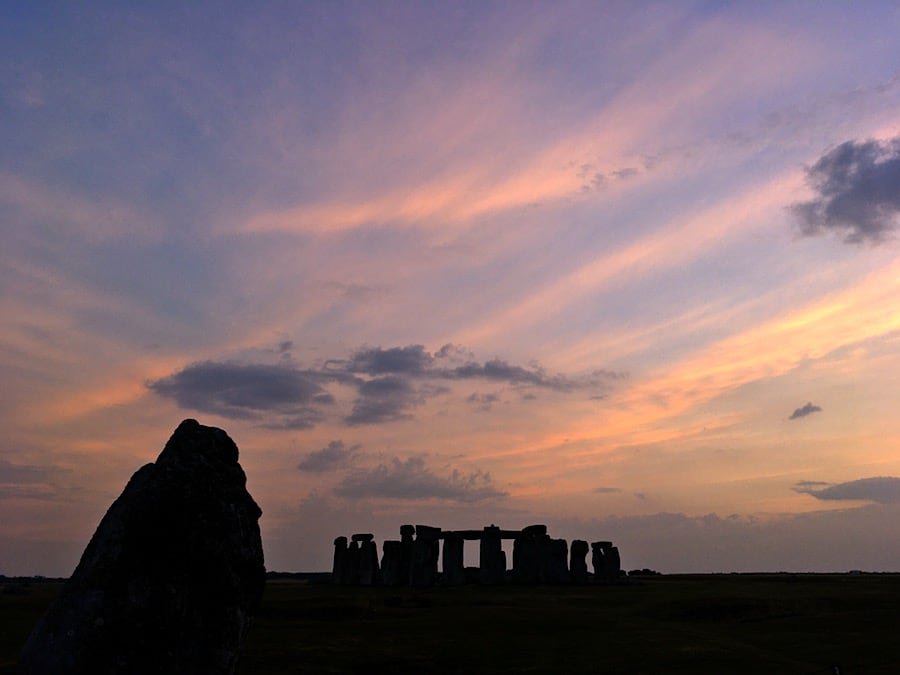 Summer Solstice 2020
With the coronavirus wreaking havoc on normal life, English Heritage live streamed the Summer Solstice in 2020 via their YouTube channel. Not the most spectacular evening ever but some beautiful cloud and light movement none the less.
2020 Stonehenge News
Using modern techniques such as ground penetrating radar a collaborative team of archaeologists have found the largest ever prehistoric monument just 2 short miles away from Stonehenge.
Over 20 enormous shafts have been discovered in a huge 1.2 mile diameter circle around Durrington Walls, with the Woodhenge site at it's centre. 10m in diameter and 5 metres deep in the ground, tests have show that they are Neolithic, and were created around 2,500BC.
Modern buildings and construction mean approximately one third of the gigantic stone circle cannot be accessed today. With the evidence available it is however clear to see that this site was on a much larger scale than Stonehenge, one that would've required extensive use of mathematics and communication to develop within a community of prehistoric people.
We found these YouTube videos that map out the new discoveries in detail: