Rock Gardens are a way to use natural stone as features in garden design, as oppose to using stone solely for hard landscaping and construction. Rocks can be installed in a huge variety of decorative ways, to act as focal points, to add texture and create bursts of consistent tone in a landscape. This blog post explores lots of Rock Garden Ideas to provide great inspiration for a new rock garden project. Rock Gardens are also referred to as rockeries and alpine gardens and they can be created to suit every size of garden.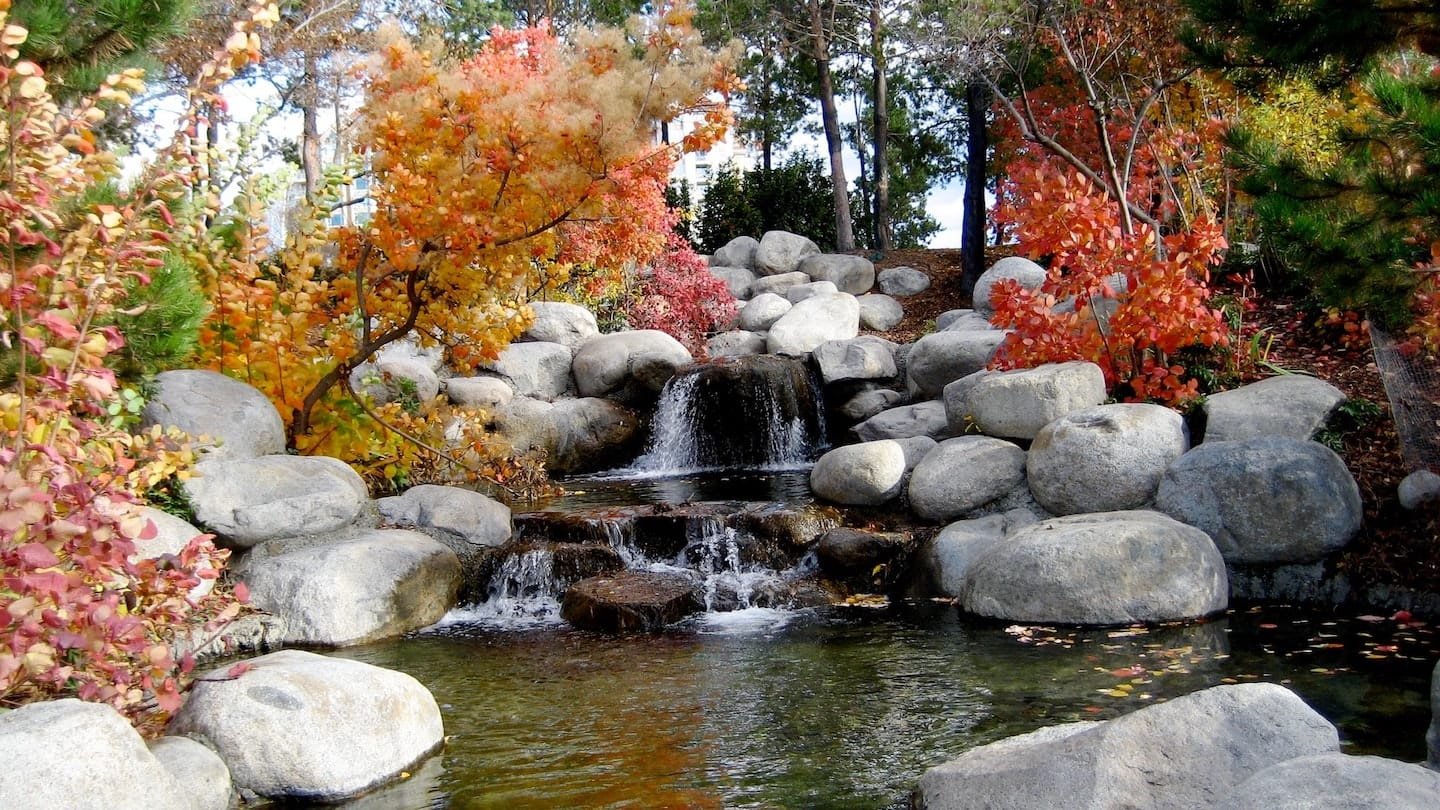 Types of Stone
Natural stone is available for home use today in an incredible number of stone types, with finishes and colours to suit every taste, style and budget. Some of the most popular types in United Kingdom homes and gardens are Indian sandstone, Welsh Slate, limestone, Portland Stone and granite. Sandstone is hugely popular as a patio slab choice, due to its inherent frost resistant properties and many variations of natural colours. Welsh slate is highly sought after and desirable, with rich organic tones that enhance many homes and gardens across the world. Portland stone has beautiful clean cream tones that find a welcome home in both modern and traditional gardens, although it particularly suits the warmth of the Cotswolds. Granite is a highly durable stone that is beautiful when polished, like this premium bird bath for a modern garden.
Boulders & Monoliths
Boulders and Stone Monoliths are the most popular styles of stone to be included in any rock garden design. In premium landscapes small and medium boulders are great for covering areas in stone textures. Large boulders work well as feature pieces that help to introduce scale in any setting. Stone monoliths, sometimes referred to as stone obelisks or standing stones, have long been a part of human tradition, think Stonehenge or Pentre Ifan as just two examples, and our natural affinity for large upright stones is the reason they are included in many rock garden designs. Boulders and monoliths can also be core drilled and with a reservoir and pump can be transformed into amazing garden water features.
Triad Of Stones
Triads of stones are a wonderful way to take monoliths a step further. Think about your rock garden and whether it would benefit from maybe three matched height and colour stones, or alternatively the most popular choice is three stones of varying heights as this adds interest and flow to the rock garden design.
Introducing Water
Adding water flow to a rock garden design is a sure fire way to replicate the organic ambience of natural mountain streams and waterfalls. The effect of water flow on mindfulness and achieving a sense of tranquility in a landscaping project cannot be underestimated. It's now possible to create self contained water features that only require mains power connection to function. A reservoir is placed under the lowest point of the water feature and a pump provides a continual flow to take the water back to the top of the feature through a hose. Read this How To Install a Water Feature guide for full installation instructions.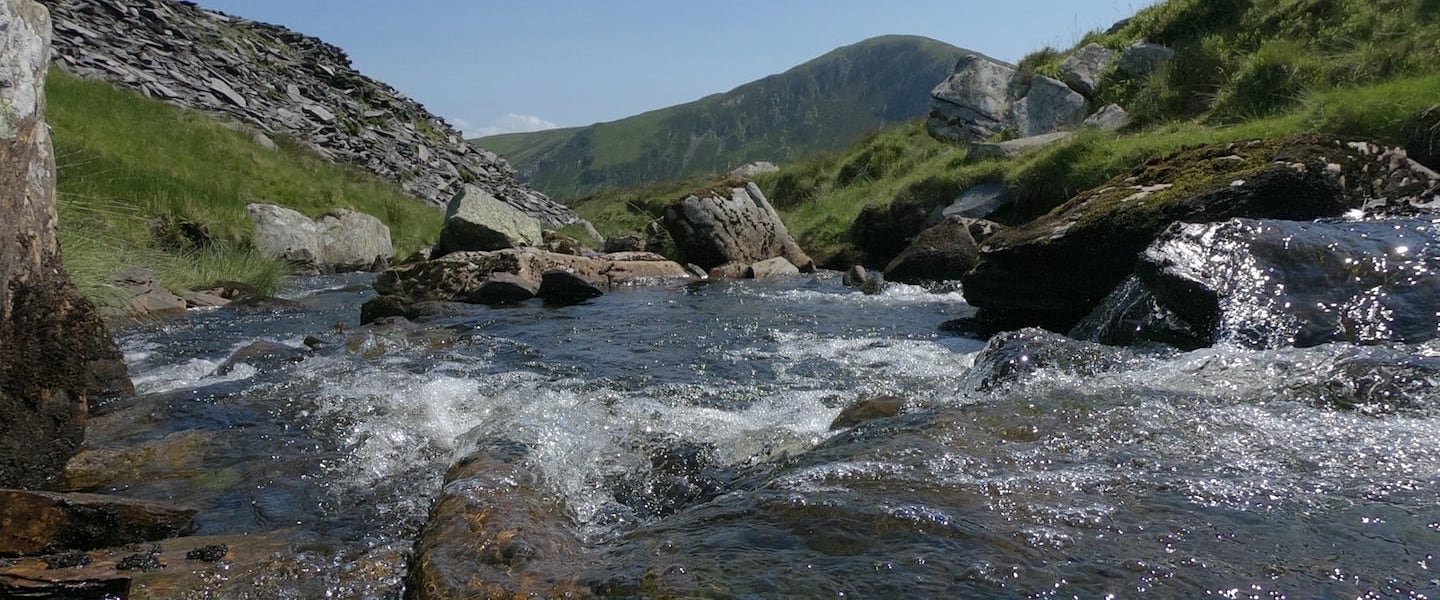 Rock Garden Planting
Alpine plants are the most obvious go to choice for rock gardens, followed by smaller shrubs and perennials. However with the variety of stone colours in todays market it's possible to strive for more artistic planting interpretations by mixing and matching. As with any rock garden planting plan, first consider the aspect of the space and how much sunlight the area receives. Then consider how you envisage the rock garden through the seasons and choose plants accordingly. Some common rock garden plants are Rockcress, Ajuga, Alyssum, Candytuft, Dwarf iris, Penstemon, Verbena, Cranesbill, Pinks and Snow-in-Summer.