SALE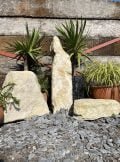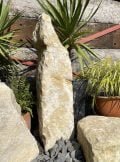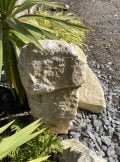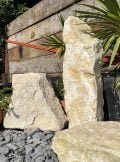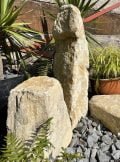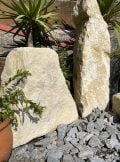 Triad of Stones TS07
Triad of Stones TS07 features three complementary Purbeck standing stones for arrangement in a landscaping project. Ideally suited to a contemporary or Japanese themed setting, these three obelisks of real Purbeck Stone at varying sizes will bring subtle texture to any outdoor space.
3 X decorative Purbeck stones
Complementary gravel and cobbles available
1 in stock
| | |
| --- | --- |
| Material | Purbeck Stone |
| Colour | Cream, White, Yellow |
| Application | Standing Stone |
| Size | Large |
| Stone 1 Size | 500mm x 500mm x 250mm |
| Stone 2 Size | 950mm x 250mm x 250mm |
| Stone 3 Size | 200mm x 450mm x 550mm |
Triad of Stones TS07 are three complimentary pieces of Purbeck Stone from the South Coast of the UK, packed with unique colours and markings. Triads of stones are perfect for adding simple organic textures and depth to Japanese or modern zen garden designs. This set of standing stones consists of one large, one medium and one small. Picked out by hand direct at the quarry, these have been chosen with Feng Shui principles at the forefront of our mind, with the tallest monolith having a pyramid, pointy top. This will need to be concreted into place as the face is natural and not sawn flat. Colours vary from a light creamy tone with hints of darker natural, earthy colours which is perfect for a cotswold style inspired garden. These decorative landscaping rocks will look stunning with lighting at night.
You may also like…