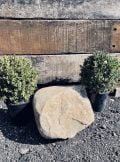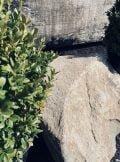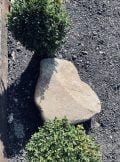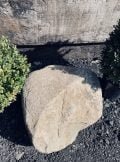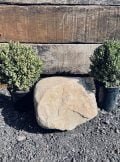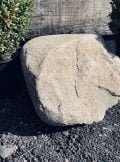 Granite Boulder GB4 Decorative Stone
£265.00
Granite Boulder GB4 is a lovely natural coloured boulder which transforms in colour between wet and dry. Can be placed as a feature stone or core drilled as a water feature. This piece is a perfect feature stone for a compact garden design. Mixture of split face with round smooth edges.
1 in stock
| | |
| --- | --- |
| Dimensions | 500 × 450 × 250 mm |
| Material | Granite Boulder |
| Colour | Cream, White |
| Application | Decorative Stone, Garden Border, Rockery |
Granite Boulder GB4 is like a glacial boulder full of earthy tones. It has vibrant shades of white and cream which change when the stone is wet and dry. This beautiful garden rock ornament has been ethically sourced from a UK quarry and hand finished by Ioan Raymond in his Southampton workshop. Discover lots of how to guides and gardening tips on our Blog. Small garden boulders add texture and accents to garden designs and landscaping projects. The front split face contrasts with a more rounded natural rear and edges. Lighting can also be added to finish this off in style. We have a few more of these boulders in different colours which we will be adding to the website shortly. If you require a number of these please contact us so we can create a package of boulders for you and save you money on the transport. Approximately 4 to 5 of these could fit onto a single pallet.
You may also like…