With the incoming colder temperatures of September and the leaves beginning to signal the fall, now is the time to look at the best Autumn Gardening Ideas and how you may be able to implement them. Autumn is a great period to introduce new elements or practices to your garden, or even plan a whole new landscape design for the following year.
Top 5 Autumn Flowers
We'll begin with everyone's favourite part of autumn – the glorious colours! Careful planting choices will carry a varied colour palate long past the final day of August. Here are our favourite flowers for this time of the year.
Fuchsia Magellanica – a favourite in thousands of UK gardens, "lady's eardrops" offer semi-evergreen coverage and a beautiful blend of purples and reds that enhance the autumnal vibes in any space.
Dahlias – with every colour imaginable available, it's worth delving deeper to find the varieties that push out their wonderful oranges, yellows and reds past the end of summer.
Rudbeckia – plant seeds in the sunniest part of your garden, directly in the soil during the summer, for incredible sunflower like flowers in the autumn.
Japanese Anemones – a great choice for shaded areas, these luscious flowers add a burst of pink to brighten the rusty tones in the rest of the garden through September. Ideal for increasing the native feel in a Japanese garden design.
Asters – finish the summer with a bang by using Asters. Their incredible colour carries on long after their neighbouring plants fade, and being perennials they come back every year!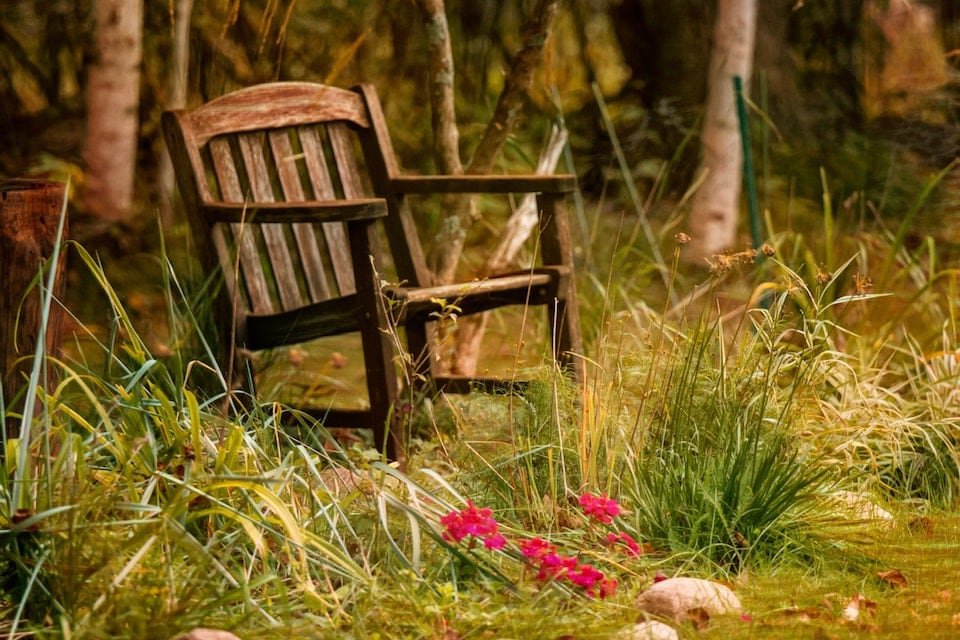 Autumn Garden Projects
Compost – Let's start with the easiest project to get started on as the leaves begin to float to the garden floor! Spread out any remaining compost from last season and begin collecting autumn's debris in a proper compost bin. Along with the usual leaves it's worth clearing borders and old bedding plants to improve the compost mix.
Build a Firepit – If you haven't got one already, now is the time to think about providing a source of heat in the garden, allowing continued enjoyment of the space as the colder nights draw in. It's also worth considering LED lighting to highlight different spaces in the garden in the evening light.
Plan a New Garden Design – autumn is good time to take a step back and think about how your garden is working. Is there anything you'd like to add, such as a new border or water feature? Or maybe a stone monolith could be the centrepiece of a new landscaping project? Is there space for an enticing row of stepping stones to lead to a Welsh Slate or Portland Stone garden bench where you can enjoy the garden from a favourite sun trap?
End of Season Bargains – visit your local garden centres to make the most of their clearance deals and special offers. There are lots of flowers, shrubs and plants that are happy to be planted in September so it's worth stocking up while the discounts last!
Frost Preparation – move your cold-sensitive perennial plants and ceramic or terracotta pots to covered dry areas where they won't freeze. It's worth looking up some autumn planter ideas for new ways to move things around.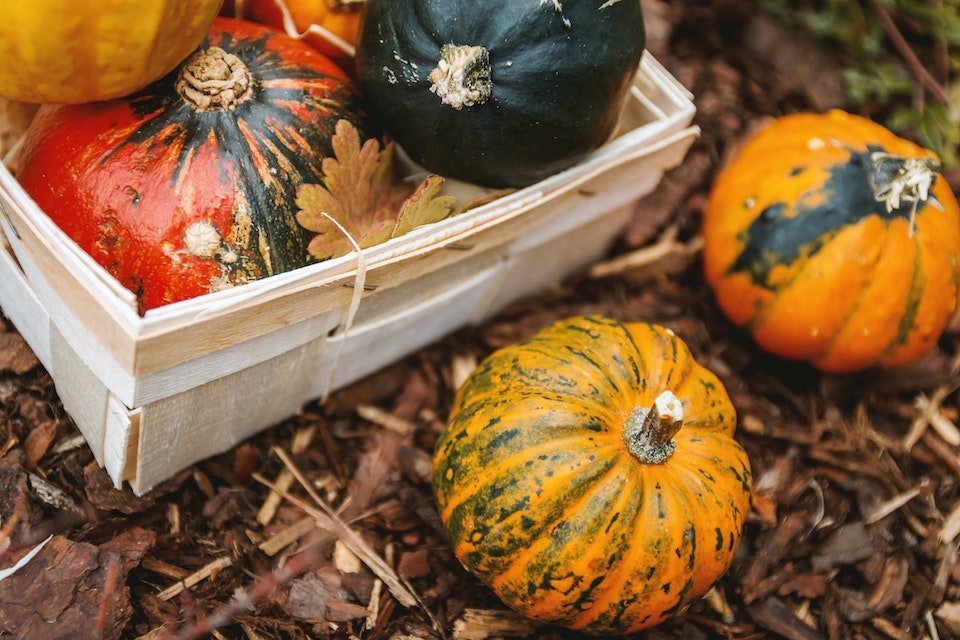 Autumn Garden Vegetables
Lovely colours and a host of cooking options are two of the highlights of autumn garden vegetables. With warmth and heartiness at their core, autumn veg brings to mind lovely soups and broths, peppery salads and the seasonal richness of a good Sunday roast.
Spinach – the most cold tolerant green actually benefits from the colder ground, producing it's most tender and tasty leaves in the autumn. Sow every fortnight and spinach will grow right through to winter.
Parsnips – either traditionally honey roasted or twice cooked into fries, parsnips are a Great British favourite and deservedly so. Slow to germinate, parsnips are best started off in spring for a healthy autumnal harvest.
Pumpkins – aside from the obvious fun at Halloween time, there's a huge variety of pumpkins on the market with sizes and colours aplenty. It's worth looking up varieties such as "Long Pie" and "Baby Pam", as they have thinner skins and much tastier flesh for cooking with (as oppose to Halloween 'kins that are used due to their thick skin walls.
Carrots – similarly to spinach, leaving carrots to mature into the autumn provides the keen gardener with a lush sweet harvest that will store in the fridge for up to 3 months.
Broccoli – a mid to late summer sow avoids the late spring frosts but one should be careful to harvest before the real hard frosts appear in October.
Photo Credits
Photo by Erico Marcelino on Unsplash
Photo by JESHOOTS.COM on Unsplash
Photo by David Wirzba on Unsplash
Photo by Robin Lyon on Unsplash