Water Feature Wine Rack WFWR3 is core drilled to showcase up to 10 bottles of fine wine in an outdoor kitchen or patio setting. In addition this piece has been vertically drilled to allow for water flow, transforming it into a breathtaking garden water feature with our additional Reservoir Pack, available in the basket.
Water Feature Accessories
Add a Large Reservoir Pack to complete the water feature functionality of this natural stone. Slate Chippings in hand 18kg bags are a popular accessory.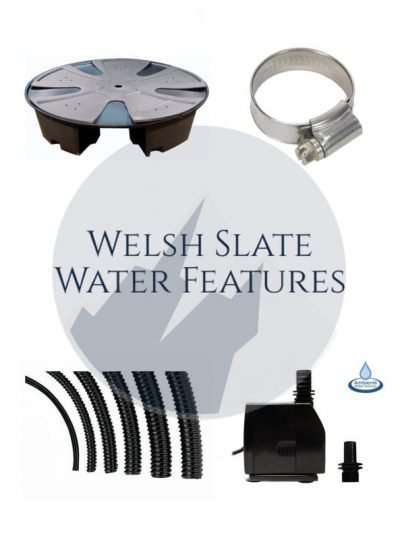 Featured Products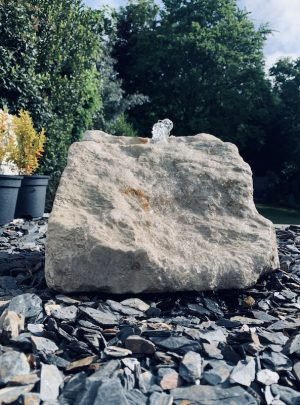 Stone Boulder SB11 Water Feature
Stone Boulder SB11 is a Portland Stone boulder core drilled and chiseled to replicate a waterfall. This starting out as a square block and after carefully chiselling down to create a cascading face, the water flows down perfectly. The creamy Cotswolds tones combine with the water flow to add a bit of peace and tranquility to any garden design.
Reservoir pack and slate chippings available in the basket.
£

325.00
Add to basket