Slate Monolith SM167 is a spectacular 600mm tall tower of real Welsh Slate, core drilled vertically as a garden design water feature. This beautiful piece is mostly natural plum in colour, with hints of grey and blue aswell.
Reservoir & Pump Pack available in the basket.
Water Feature Accessories
Add a Large Reservoir Pack to complete the water feature functionality of this natural stone. Slate Chippings in hand 18kg bags are a popular accessory.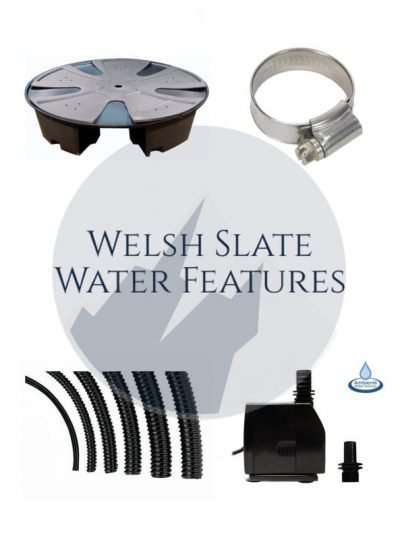 Featured Products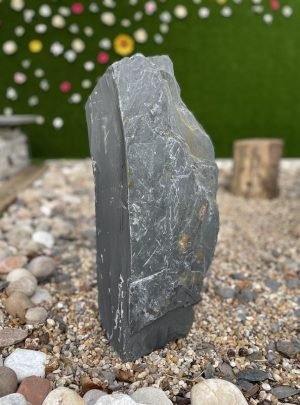 Slate Monolith SM127 Standing Stone
Slate Monolith SM127 is a unique standing stone with a 3 dimensional feel to it. A feature like this will add a wonderfully aged appearance to a garden design, rather than waiting for nature take its course. Standing just under 600mm tall, this is a slimline monolith ideal for small or medium sized settings, or as part of a group of standing stones in a larger landscaping project.
£

145.00
Add to basket