Moel Ty Uchaf is a megalithic ring cairn with 41 standing stone monoliths arranged in a 12m diameter. Thought to be a bronze age structure, there is a small mound in the centre of the circle which could possibly be a burial cist. A lone boulder lies around 20m to the west and could once have been the capstone of the small central chamber.
Located near the village of Llandrillo in North East Wales, Moel Ty Uchaf overlooks the Dee Valley and it's easy to understand why our ancestors chose the site for funeral or ceremonial purposes. The far reaching views make this site a wonderful place for mindfulness and contemplation.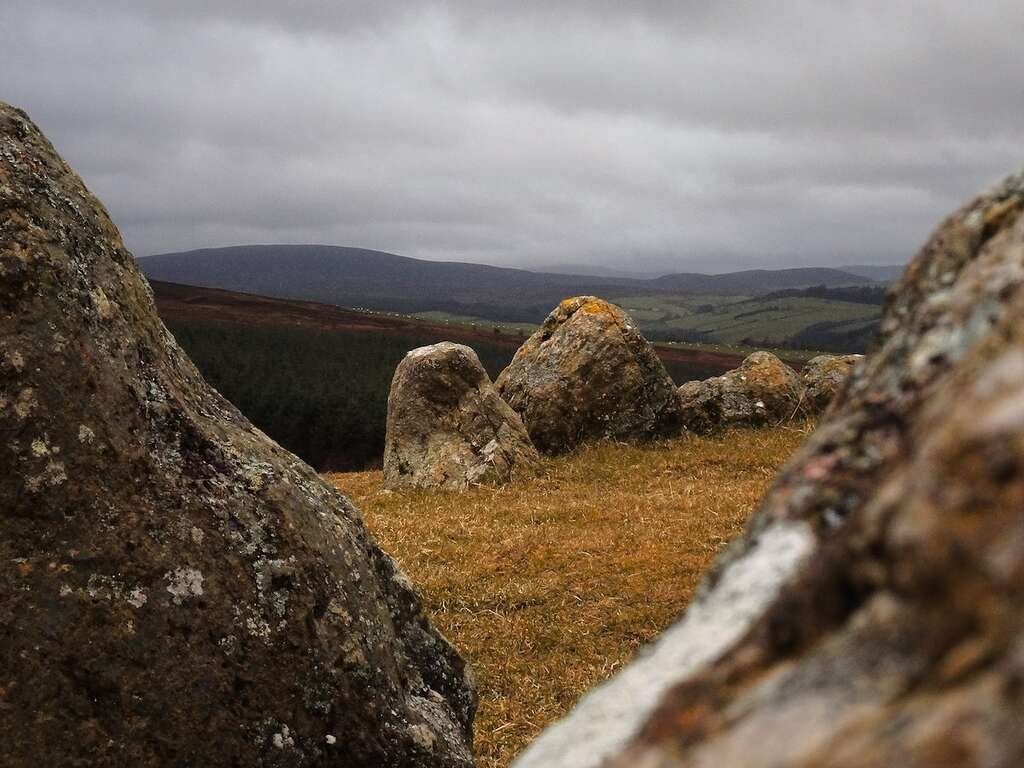 The standing stones at Moel Ty Uchaf are carefully placed with each large stone neighboured by one or two smaller stones. None of the boulders here are of significant height, with everything under 1m tall.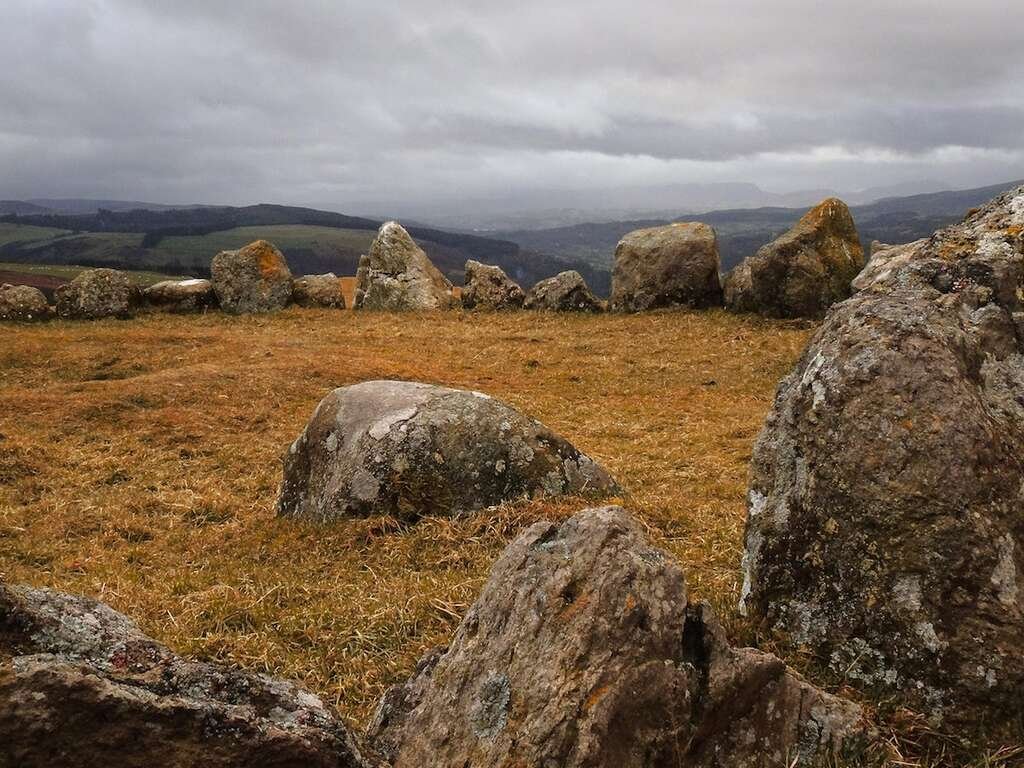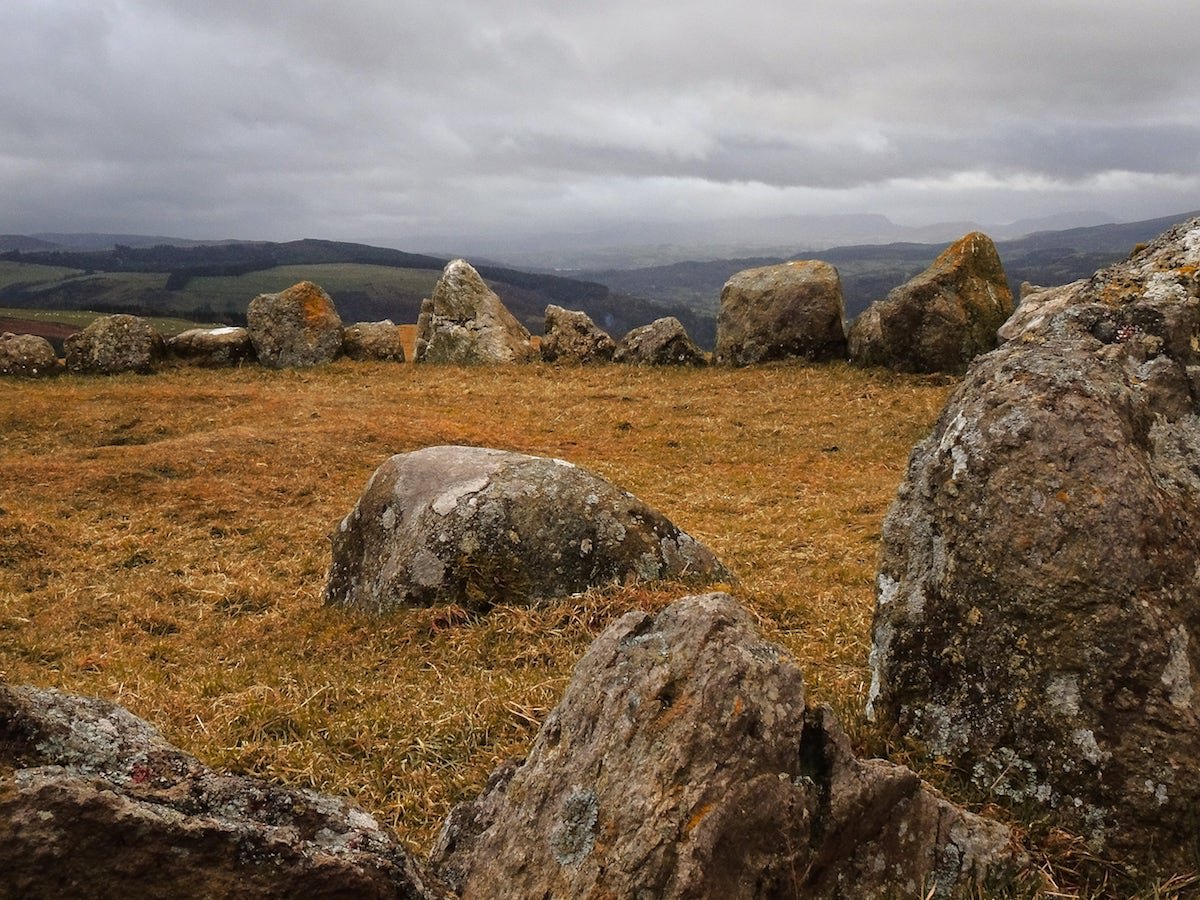 Not the most accessible of historic sites in the UK, Moel Ty Uchaf is a couple of hours walking along a consistently steep single track lane into the foothills of the Berwyn mountain range from the village of Llandrillo below.