Welsh Wine Week is a fantastic event that helps wine lovers across the UK connect with independent British vineyards and wine retailers. Run annually in July/August the event features live online wine tasting events, giveaways, wine discounts and much more!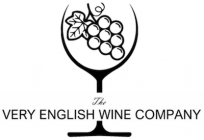 The Very English Wine Company is a specialist wine merchant who pride themselves on working with small producers who make high quality wines which you won't find in the supermarket, introducing the Great British public to quality locally produced wine. A small business established in 2019, The Very English Wine Company is a husband and wife team with a passion for locally produced food and drinks and in particular, Wine. Vicki has over 20 years' experience working for some of the biggest brands in the world in food and drinks, as a sales and marketing professional. Mark has over 20 years' experience in the financial sector as a Chartered Accountant, so their complimentary skill sets make for a great business team.
White Castle Vineyard was established in 2008 by husband and wife team Robb and Nicola Merchant. The vineyard was established following the purchase of a field adjacent to the family's small holding, which was itself purchased 13 years earlier. It was then Nicola started to dream about planting a vineyard. The first vines were planted in 2009 with further plantings in 2010 & 2019 taking the area to 6.5 acres now 7,000 vines. Training in viticulture was gained at Plumpton College East Sussex. The first harvest was in 2011 when White Castle gained Protected Designation of Origin (PDO) from Wine Standards, allowing its produce to be labelled Welsh Quality Wine. The varieties now planted include Pinot Noir Précoce, Cabernet France, Regent, Rondo, Seyval Blanc, Phoenix, and Siegerrebe. This allows White Castle to produce a mix of red, white, rose, sparkling wines and their renowned "1581" Fortified Wines; with 60% of sales through their Cellar Door. The grapes are handpicked and pressed on the same day at the Three Choirs winery in Newent.
2020 Giveaway
In partnership with White Castle Vineyard and The Very English Wine Company we ran a fantastic giveaway on Instagram to celebrate Welsh Wine Week and make one wine and garden lover really happy!
Please note this competition has now ended.
One lucky winner received:
Welsh Slate Wine Rack worth £235!
Vineyard Tour For Two
£30 Wine Gift Voucher
Welsh Slate Garden Wine Rack
Worth £235!
This unique piece of real Welsh Slate has been hand crafted to store up to four bottles of fine wine, making it a great patio talking point.
It's also core drilled to allow for water flow, transforming it into magical garden water feature and amazing way to chill wine outdoors!
The perfect Welsh Wine Week accompaniment.

Vineyard Tour For Two
A wonderful opportunity to experience first hand an award winning Welsh Vineyard. Uniquely, the tours are led by the owners of White Castle vineyard.
Lasting approx. 1hr 30 minutes the conducted vineyard tour talks of early beginnings to the present day and weaves the story of how a dream became a reality.
On return to the Cellar Door we taste 4 still wines just perfect for those with a love and passion for wine.
£30 Wine Gift Voucher
Our Welsh Wine Week prize includes a £30 gift voucher to spend with The Very English Wine Company – would you treat yourself or a friend if you won?
Mailing List
Subscribe to our Mailing List for news, discounts and great blog content!
Why English & Welsh Wine?
"Not only is it of very high award winning quality but it's also more sustainable to buy our locally produce wine and better for the UK economy than buying wine from other countries.
For example, the international transport of wine creates significant CO2 emissions, as wine is a relatively heavy product.
Getting a bottle of English Sparkling to the Hertfordshire base of The Very English Wine Company produces a third of the emissions as getting a bottle of Champagne or a ninth of Cava or Prosecco.
On top of this, pound for pound English & Welsh Sparkling wines are better value than Champagne as our home industry is set up for quality and not mass production."
Vicki Philpott
The Very English Wine Company

Main photo by Peter Goldberg from Pexels