Small Trio of Stones Case Study
We sourced a Small Trio of Stones for a customer in North Wales who was looking for three matched garden monoliths in natural Welsh Slate. We were asked to source pieces with lots of natural fools gold (iron pyrite) to blend and complement the wood chippings in their garden border.
Slate from the South is quite different to the blue-grey hues most people associate with slate found in North Wales. The rich copper tones of these small garden monoliths are far more prevalent, bringing a more subtle appearance to help add highlights and textures in rockeries and borders.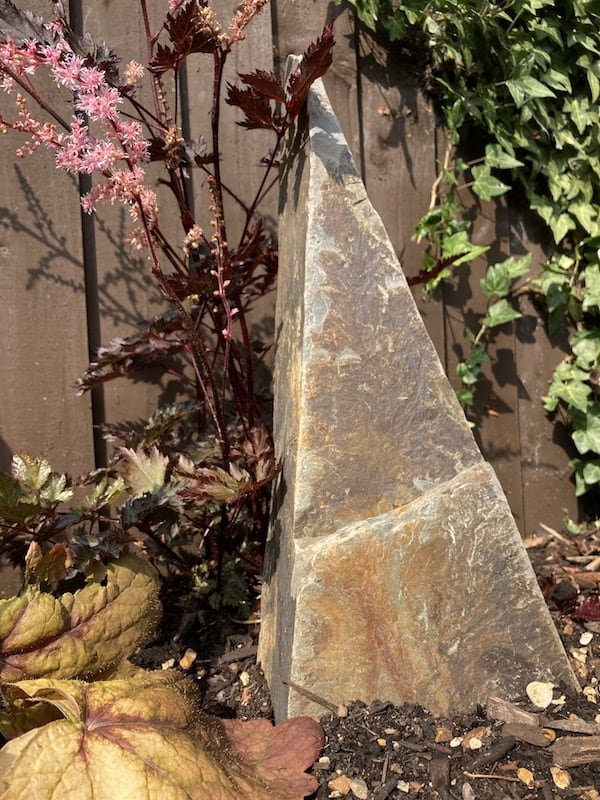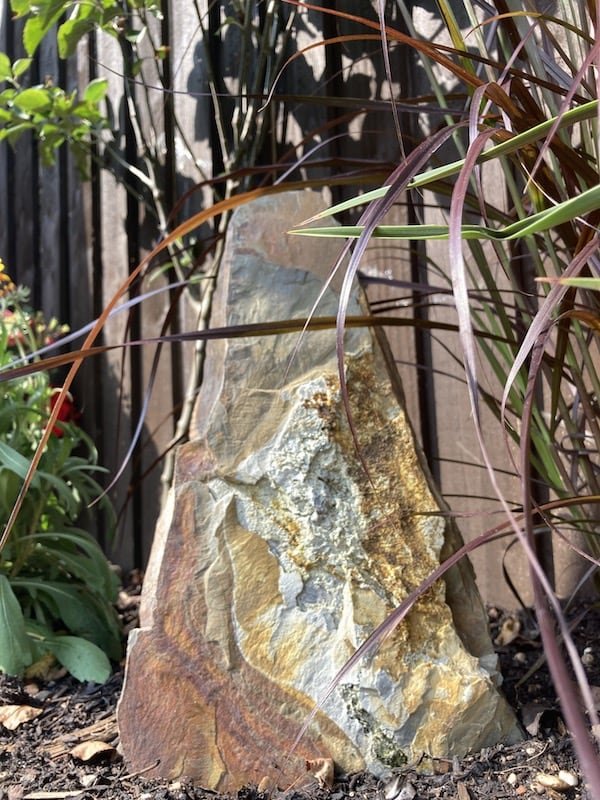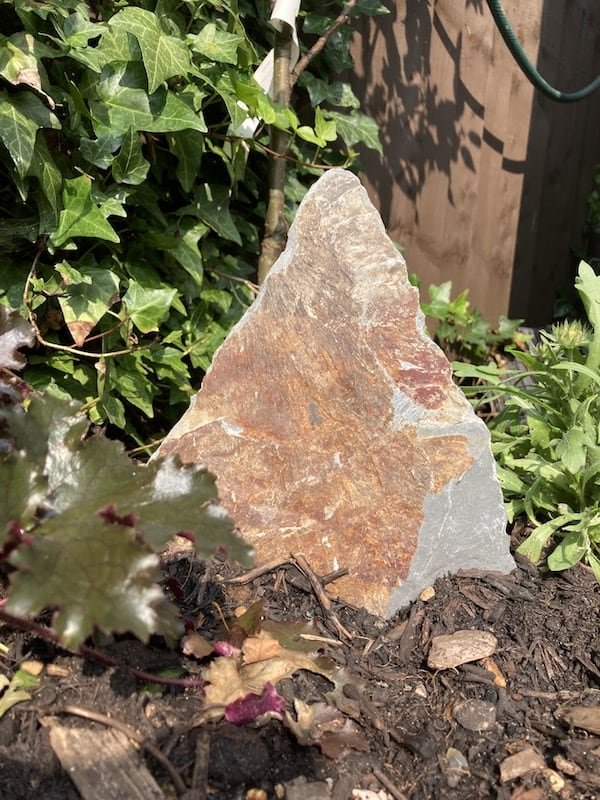 Verified Customer Review