Rheadr y Parc Mawr is a truly beautiful series of waterfalls in the Gwydir Forest on the northern edge of Snowdonia National Park, North Wales. The focal point of the location is the breathtaking twin cascades that both fall around 40ft into a shallow plunge pool. Now in the care of Natural Resources Wales, the forest surrounding the falls is completely enchanting and well worth visiting throughout the seasons for an ever evolving experience.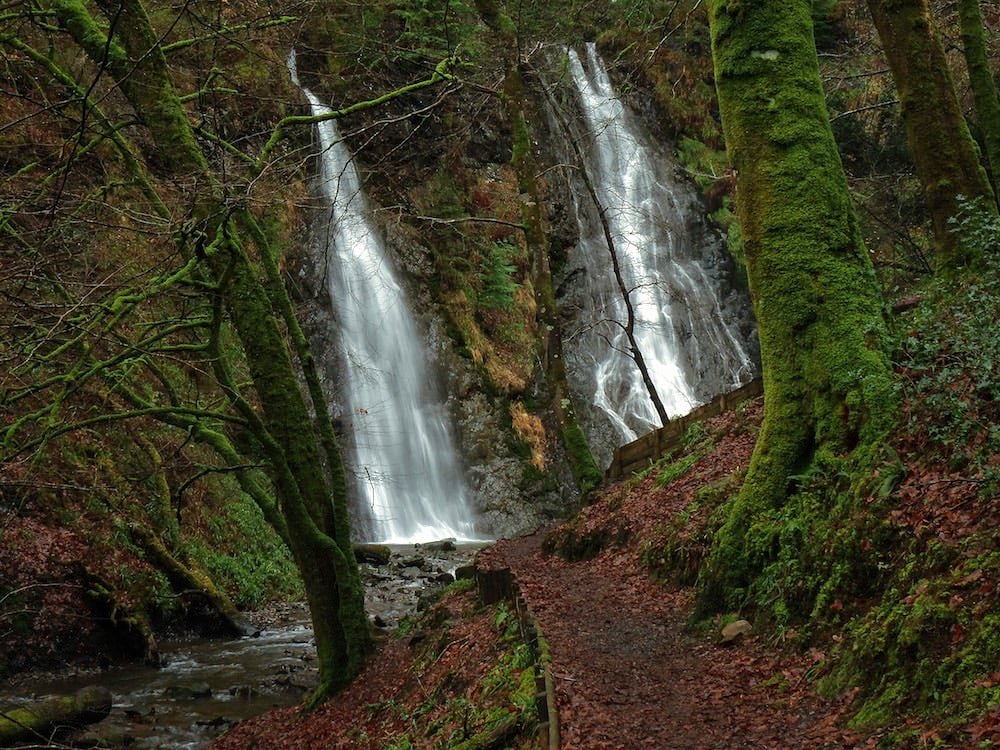 Rheadr Y Parc Mawr is often referred to in English as "Grey Mare's Tail" which is thought to have derived from the left hand cascade of the main water drop. An 1895 postcard by famed photographer of the time Francis Frith shows the falls with only one of today's cascades. A horsetail waterfall is one where the drop of water maintains close contact with the bedrock. The spectacular twin cascades are the obvious draw of this location but it's well worth following the stream down to find more wonderful waterfalls nestling amongst the remains of a lead mine that once worked the forest.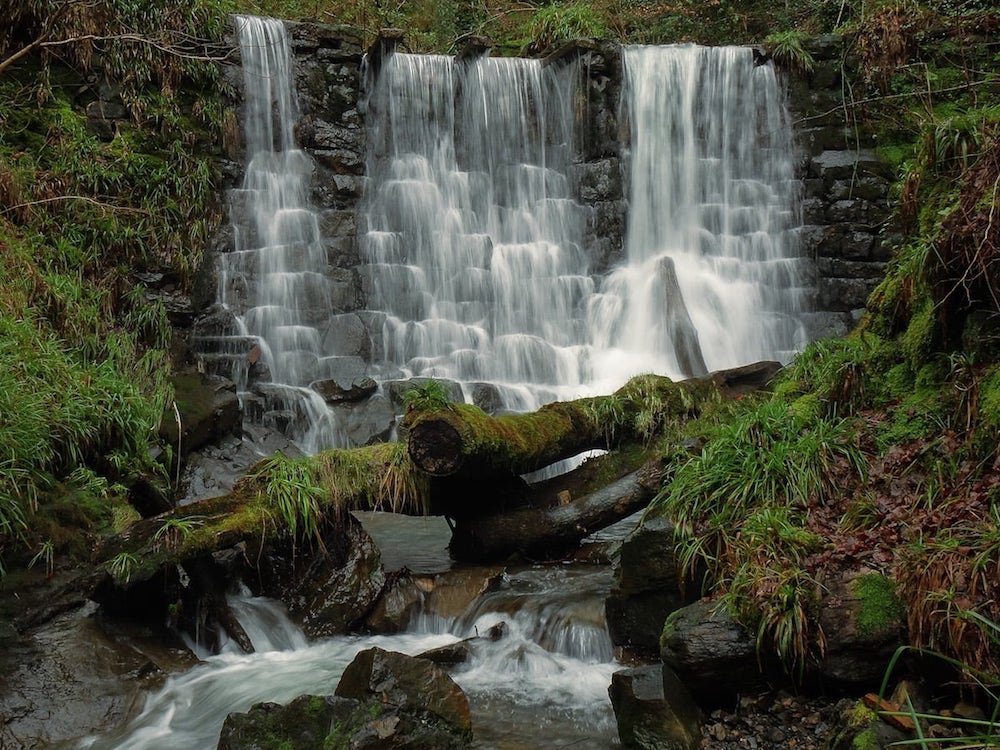 Wandering through the magical woodland one can spot mature oak, ash and hazel trees dotted throughout. The falls are fed by a stream that begins much higher up the hillside and about a mile to south actually flows through the old Parc Mine. The water purity is quite poor due to the abundance of minerals in the rocks of the Gwydir Forest. Wildlife flourishes in Rheadr Y Parc Mawr, with the usual suspects of squirrels and small birds accompanied by a colony of horseshoe bats who inhabit a disused mine shaft.
Find Rheadr Y Parc Mawr
Following the B5106 road out of Llanrwst, past the famous Tu Hwnt I'r Bont tearooms, there are three nearby car parks to choose from. The large public car park opposite the tearooms leaves one with a short walk along the road to reach the nature reserve. There is very limited parking at the gate to the reserve for those who look for the shortest route and thirdly there is the option to access the falls from above by parking at the Marin Trail car park in the forest.
Buy Waterfall Ledges
Bring some of the magic of Welsh waterfalls to your garden or landscape design with our hand selected range of natural stone water features!