Established in 1994 by Toby and Stephanie Hickish, Caerau Gardens is a wonderful private garden set in the Welsh hills with breathtaking views of the nearby Berwyn mountains. Situated just a few minutes drive from the popular tourist town of Bala, Caerau Gardens is a great offering for all the family, with its seamless blend of choice planting, garden features, farmhouse cafe and childrens play area in the woodland.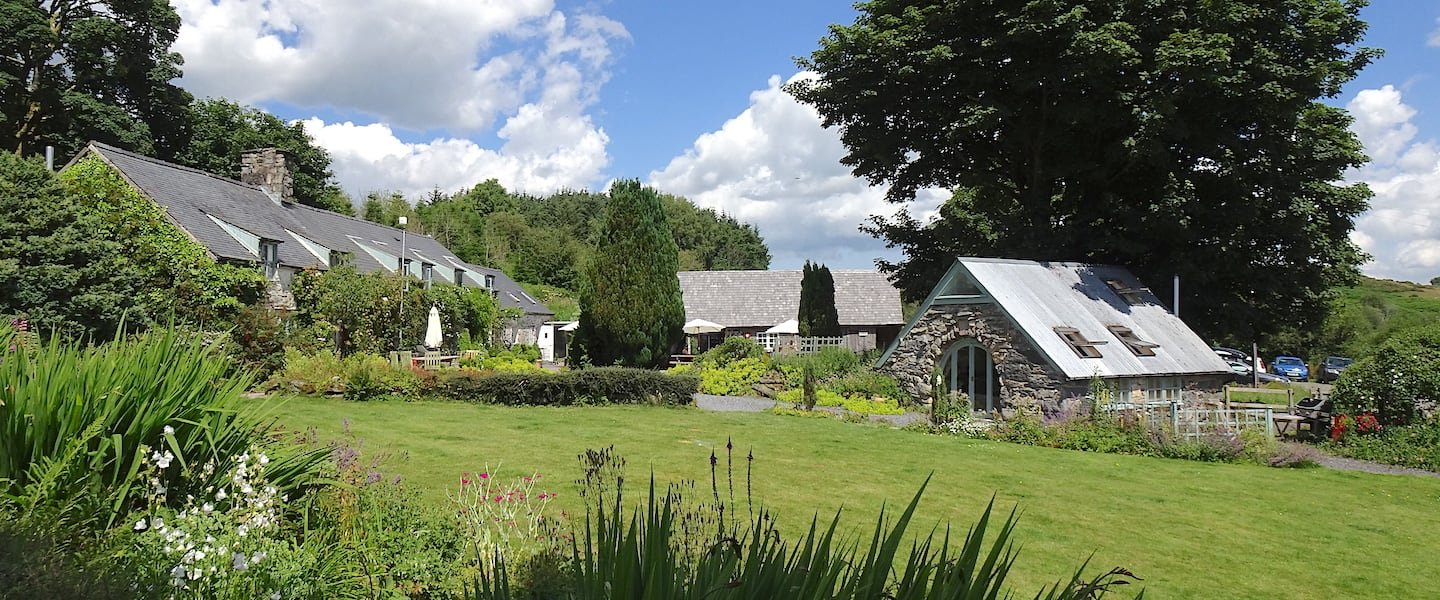 In a previous life Toby and Stephanie Hickish ran a successful landscape and garden design business, with show gardens at the prestigious RHS annual events at Tatton Park and Hampton Court. Their passion for great design shines throughout the spaces of Caerau Gardens, from the formal lavender borders to the rustic water feature found in the wildlife & bog garden. All the different areas of the garden flow beautifully well into each other and it really is an exciting visit, discovering new colours and textures around every corner!
Find Caerau Gardens
Caerau Gardens is found a short distance from the A494 main road, to the north east of Bala. The gardens, cafe, shop and adventure playground are open 5 days a week, closed on Tuesdays and Wednesdays, from March to October. Please contact ahead via their website before visiting to avoid disappointment.
Website: www.caerau-gardens.co.uk
Email: info@caerau-gardens.co.uk
Phone: 01678 530 493
Stay at Caerau Gardens
Caerau Gardens also offer fantastic properties for rent, providing an amazing opportunity for people to stay on site and enjoy the rural life to the full! Toby and Stephanie have four cottages available with not only access to the gardens but also the surrounding 650 acres of moorland, mountains and even a lake! Get in touch with Caerau on the details above to enquire and don't forget to mention you found the gardens via Welsh Slate Water Features.