Stone Boulder SB17 is a beautiful 330mm wide garden water feature, hand crafted from blue granite. This will make an exceptional feature in a border or rockery of a small or medium sized landscaping project.
Reservoir & Pump available in the basket.
Water Feature Accessories
Add a Small Reservoir Pack to complete the water feature functionality of this natural stone. Slate Chippings in hand 18kg bags are a popular accessory.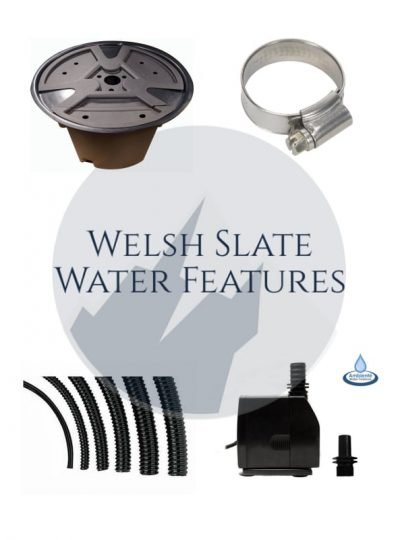 Featured Products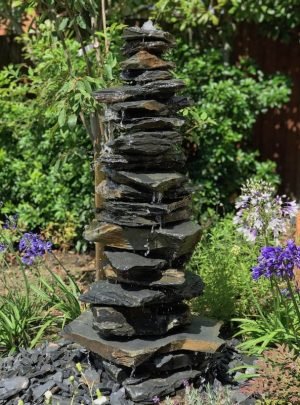 1200mm Slate Pyramid Water Feature
This 1200mm Slate Pyramid Water Feature has decreasing sizes of Welsh Slate pieces stacked to form a pyramid shape. With each piece core drilled, water rises through the centre of the piece before cascading one ledge at a time giving the feel of a natural mountain stream, starting with a small fountain at the top and a waterfall down the sides. Works beautifully in all garden and landscape settings, from traditional to cutting edge contemporary designs.
£

675.00
Add to basket