Slate Monolith SM163 is a spectacular 600mm tall tower of real Welsh Slate, core drilled vertically as a garden design water feature. This beautiful piece has a stunning mix of green tones running throught with clear shades varying across the face with a nice build up of quartz on the edge. When the water is cascading over this slate monolith, the slate will glisten and if lighting is used at night will look absolutely stunning.
Reservoir & Pump Pack available in the basket.
Water Feature Accessories
Add a Large Reservoir Pack to complete the water feature functionality of this natural stone. Slate Chippings in hand 18kg bags are a popular accessory.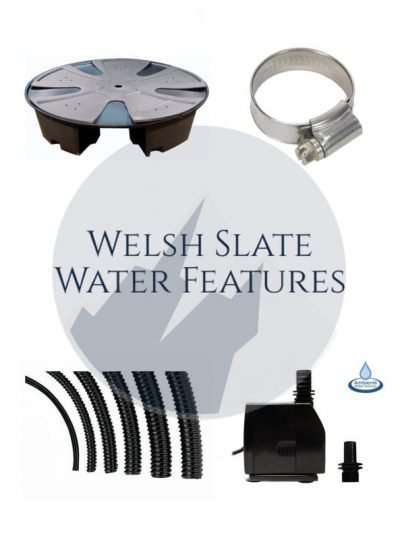 Featured Products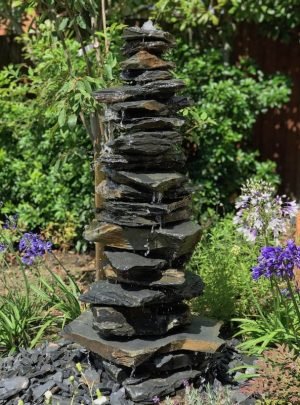 1200mm Slate Pyramid Water Feature
This 1200mm Slate Pyramid Water Feature has decreasing sizes of Welsh Slate pieces stacked to form a pyramid shape. With each piece core drilled, water rises through the centre of the piece before cascading one ledge at a time giving the feel of a natural mountain stream, starting with a small fountain at the top and a waterfall down the sides. Works beautifully in all garden and landscape settings, from traditional to cutting edge contemporary designs.
£

675.00
Add to basket