We were pleased to receive these great photos of a lovely boulder water feature we supplied to our friends at Instant Scenery to install in March 2022. This large granite boulder sits really well within the landscaped rockery, like a river bed with mixed size cobbles, mini bridges, ornamental grasses and various smaller decorative stones.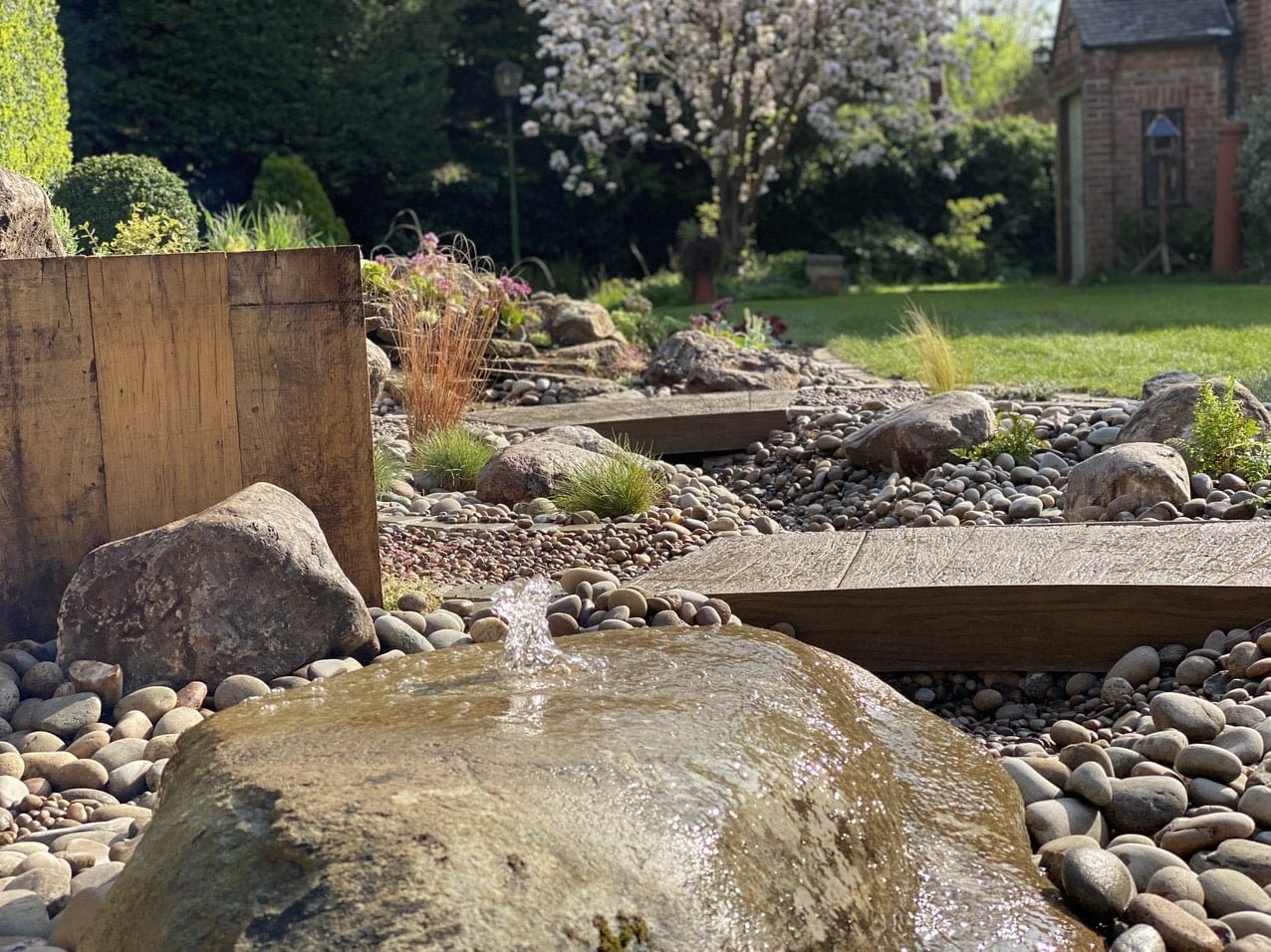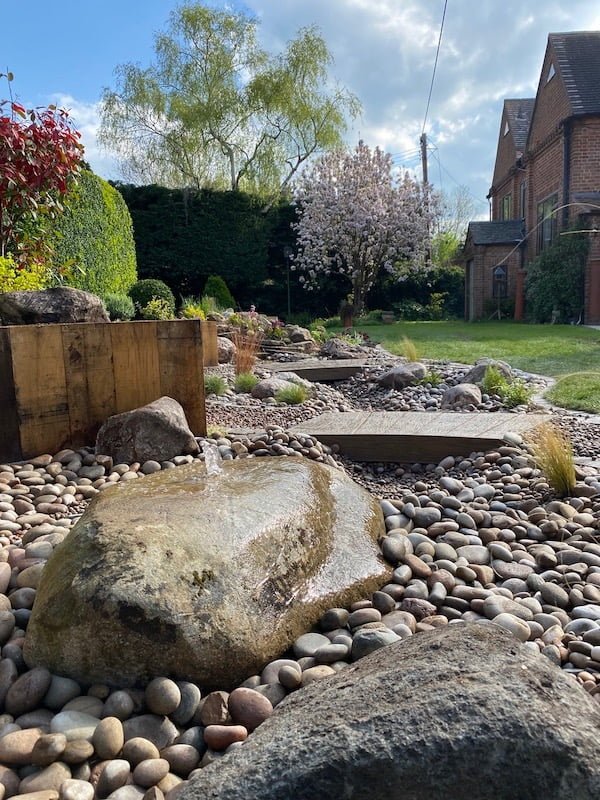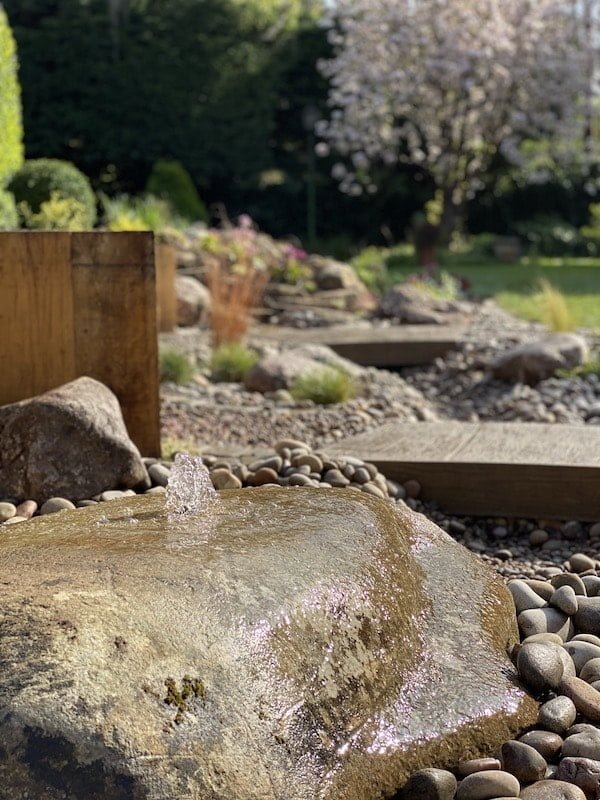 Installation Info
This project was installed by Instant Scenery, based in Worcester. They carry out a full range of garden design, construction and maintenance services for home owners across the Midlands.

Get This Look
Check out these products to plan a similar garden project. Welsh Slate Water Features stocks the most unique range of natural stone for UK gardens, with hand selected boulders, monoliths and pyramid water features.