Ioan was born into a third generation of Coal Merchants in Pembrokeshire, West Wales famous for its amazing rugged coastline and the rolling hills of the Preseli's.
Drawing on elements of his childhood, Ioan started to create very unique water features from Welsh Slate utilising pieces left over from a patio he laid. Requests then poured in from family and friends. Soon word of mouth references turned this unlikely hobby into a business reality.
Each piece of natural stone is very different in it's own way. Markings differ massively with each piece having its own character. This is what really inspires Ioan as no two pieces are the same.
Regular trips back to Wales help Ioan retain his connection with Wales, picking out beautiful, unusual pieces to cut, work and shape, back in the workshop.
Ioan is married to Kelly, with 2 beautiful girls Ellie and Emily. When not at kids clubs or the dusty and damp workshop, Ioan can be found cycling around the beautiful countryside of Hampshire.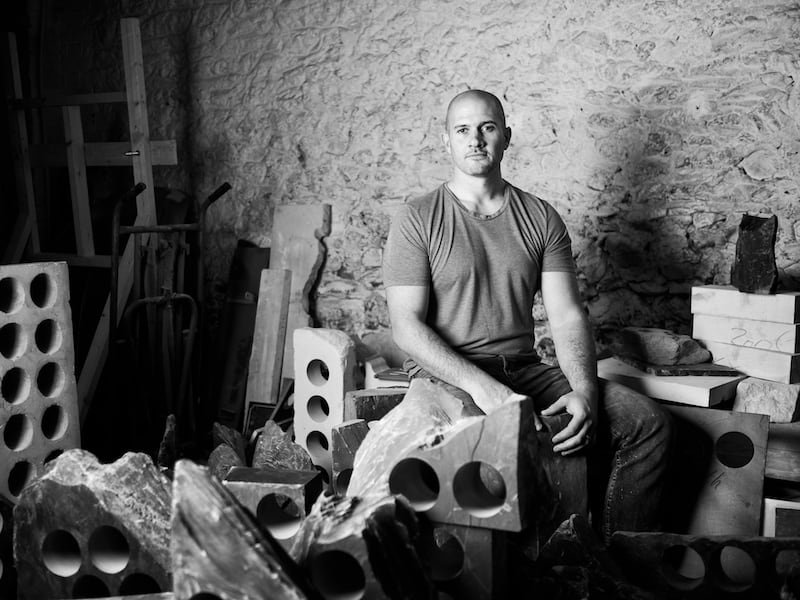 WSWF Team
All Welsh Slate Water Features products are created entirely by Ioan, but the popularity of the business has meant he now has a small team to help with the running of the website and marketing. Please contact us for digital trade enquiries such as guest blogs, pr opportunities or social collaborations.
Workshop Visits
Customers are welcome to visit Ioan at the workshop but this is strictly by appointment only. Commissions for bespoke garden features with a design brief are also welcome.