Capel Garmon Burial Chamber
Capel Garmon Burial Chamber is a 5,000 year old neolithic stone structure situated in the hills a couple of miles from tourist hotspot Betws-y-Coed, North Wales. It's build is that of the Cotswold-Severn style, making it unusual to find so far north in the UK.
The site is on private farmland, with access maintained by Cadw. After a short walk from the roadside the view quickly becomes so striking that its easy to forget you've come to look at the burial chamber! The nearby summit of Moel Siabod takes centre stage on a simply breathtaking 180 degree panorama of Snowdonia's mountains.
Modern Entrance
The unsuspecting eye would be forgiven for presuming the imposing western side of Capel Garmon Burial Chamber was the intended entrance, however this was dug out by a Victorian farmer to use the structure as a stable.
Although initially disappointing to learn, this err of modern judgement actually allows us a unique view of the chamber, it's construction and the large capstone. Looking from the inside out provides another beautiful frame centred on Moel Siabod mountain.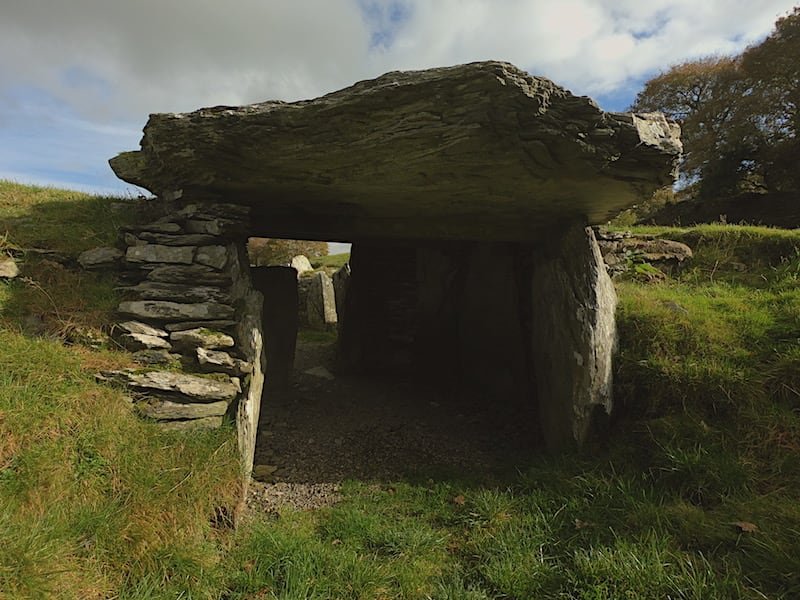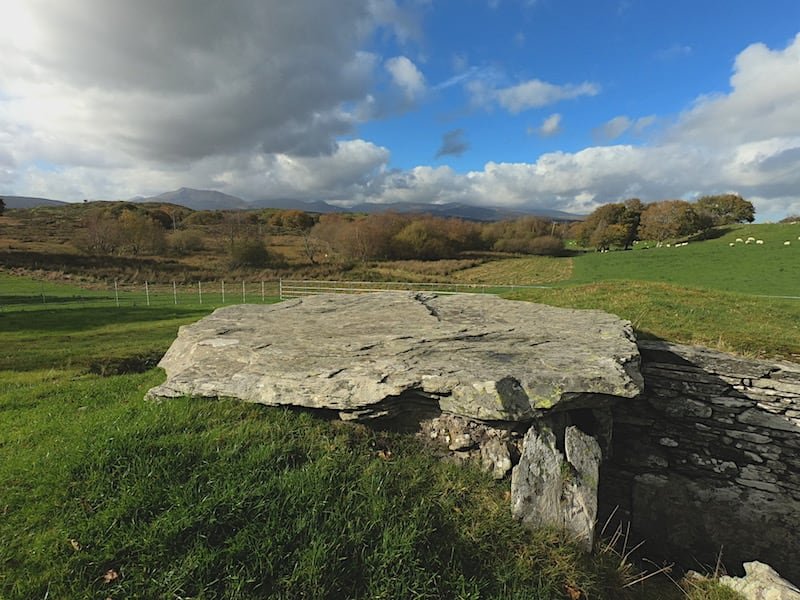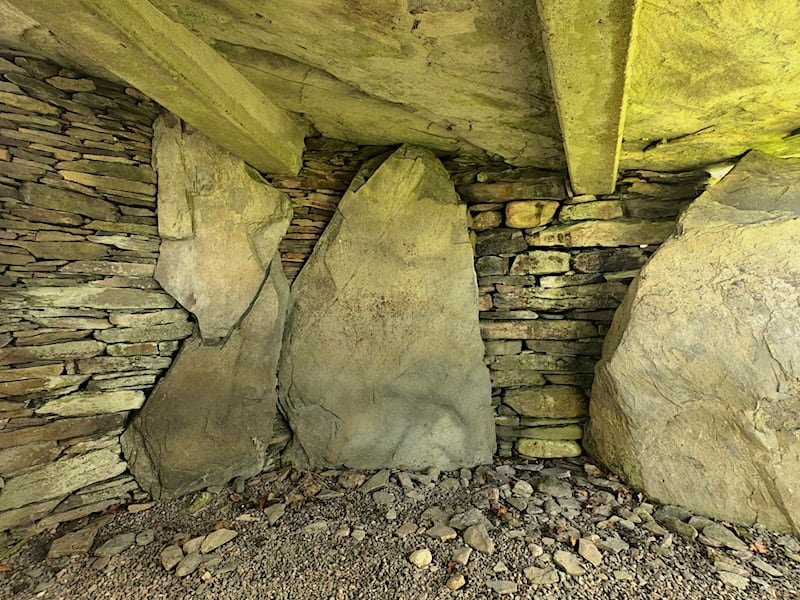 Capel Garmon Structure
The original entrance was via the 15ft passage from the south and many of the monolith standing stones still remain. T-shaped from above, the passage leads to a centre chamber, with the east chamber indicating how the missing west chamber face would've looked (before the Victorian farmer's efforts).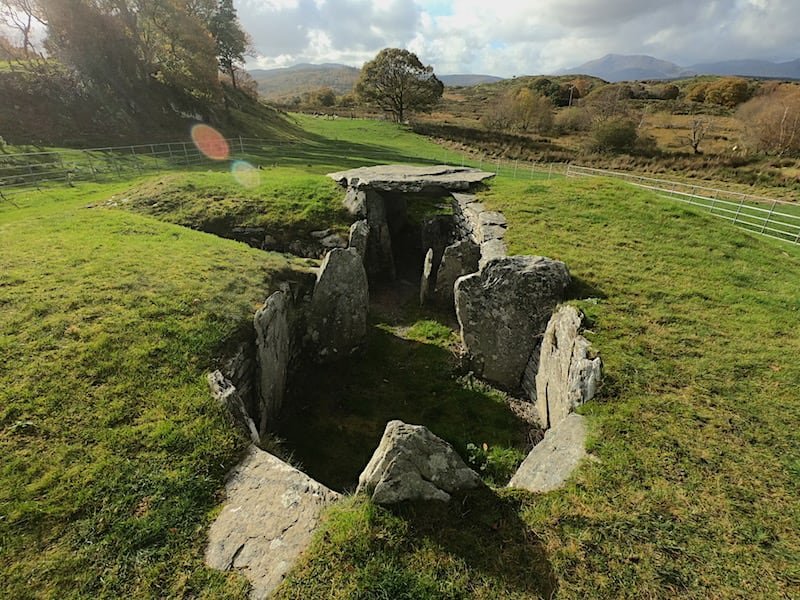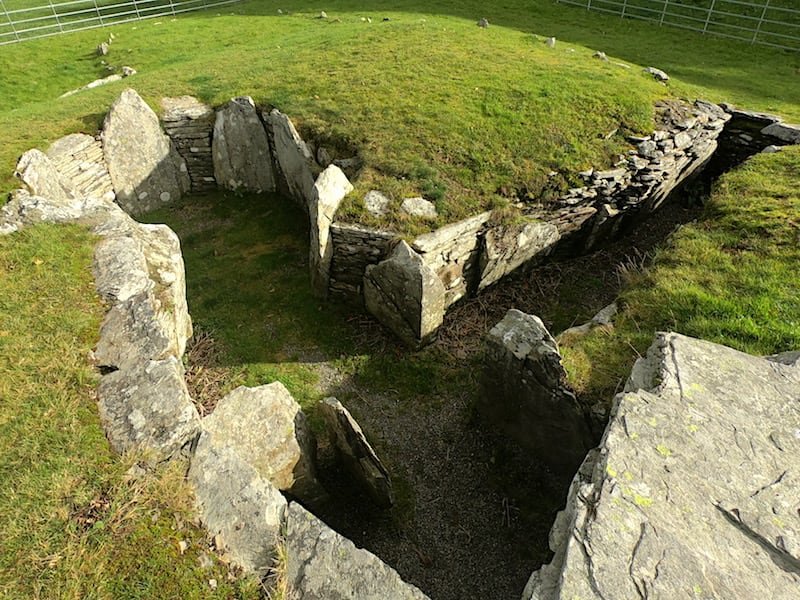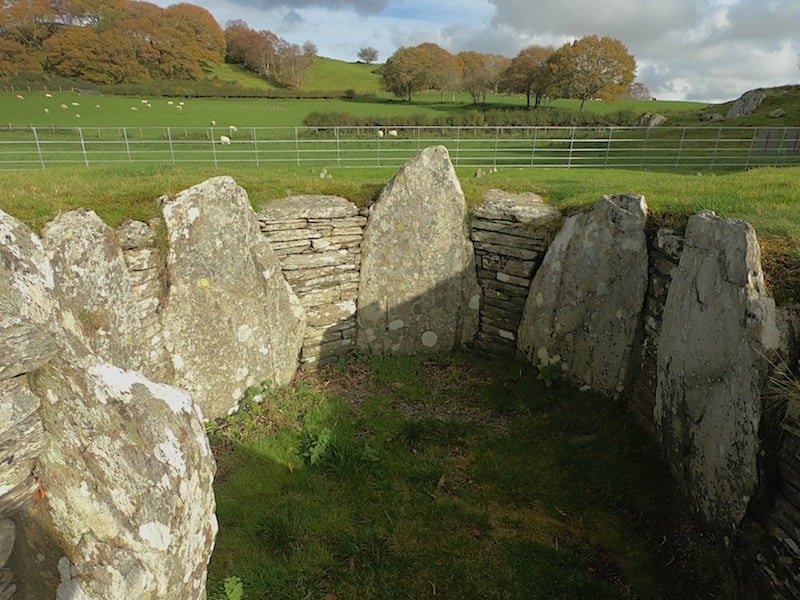 How To Find Capel Garmon
A short drive from Betws-y-Coed, it's worth noting that parking is limited to a small layby enough for one vehicle, approx half a mile walk from the burial chamber. Plenty of public footpaths run through the area from Betws for the hiking enthusiasts.