Stone Monolith SM143 is a gorgeous boulder style stone, perfect as a garden design focal point. The natural light, earthy tones on this piece are incredibly rare and highly desirable. With our Large Reservoir Pack this stone obelisk is transformed into a stunning water feature (available in the basket).
Water Feature Accessories
Add a Large Reservoir Pack to complete the water feature functionality of this natural stone. Slate Chippings in hand 18kg bags are a popular accessory.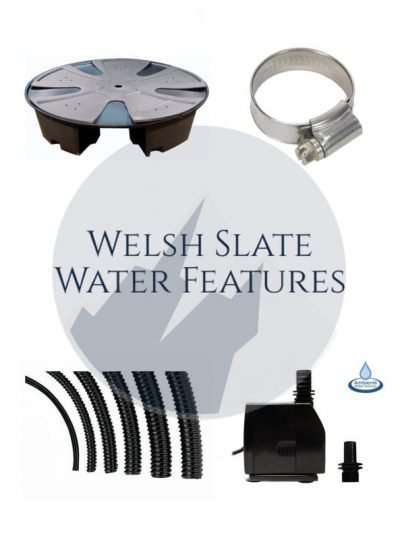 Featured Products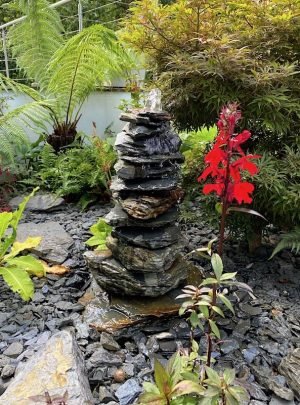 600mm Slate Pyramid Water Feature
600mm Slate Pyramid Water Feature core drilled with decreasing sizes and stacked to form a pyramid shape. The water drops down a ledge each time and resembles a mountain stream or waterfall. Gallery images are genuine customer photos of 600mm pyramids installed in real UK gardens. Stainless steel base plate included. Reservoir and pump available in the basket.
£

475.00
Add to basket