Stone Monolith SM143 is a gorgeous boulder style stone, perfect as a garden design focal point. The natural light, earthy tones on this piece are incredibly rare and highly desirable. With our Large Reservoir Pack this stone obelisk is transformed into a stunning water feature (available in the basket).
Water Feature Accessories
Add a Large Reservoir Pack to complete the water feature functionality of this natural stone. Slate Chippings in hand 18kg bags are a popular accessory.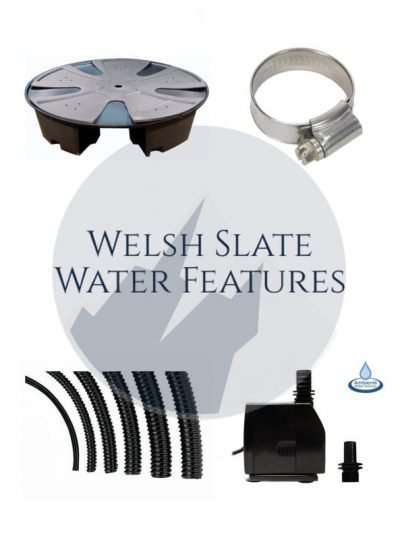 Featured Products
Granite Boulder GB20 Water Feature
Granite Boulder GB20 is a unique triangular piece of natural stone, core drilled for water flow and soft creamy yellow tones. This piece will be a beautiful addition to any garden border or rockery in a small garden design. Only one available.
Reservoir & Pump available in the basket.
£

175.00
Add to basket