Slate Monolith SM120 is a stunning garden water feature stone with a weathered, natural, rustic face. The top is naturally flat which will create a nice pooling of water and create an even flow across the entire stone. This feature will add an instant aged look to a garden, rather than waiting for nature take its course. Weathered obelisk stones like this are in high demand and increasingly difficult to source. Standing approx 600mm tall, the subtle textures of real Welsh Slate are magnified on this beautiful large garden ornament.
Large Reservoir Pack and Slate Chippings available in the Basket.
Water Feature Accessories
Add a Large Reservoir Pack to complete the water feature functionality of this natural stone. Slate Chippings in hand 18kg bags are a popular accessory.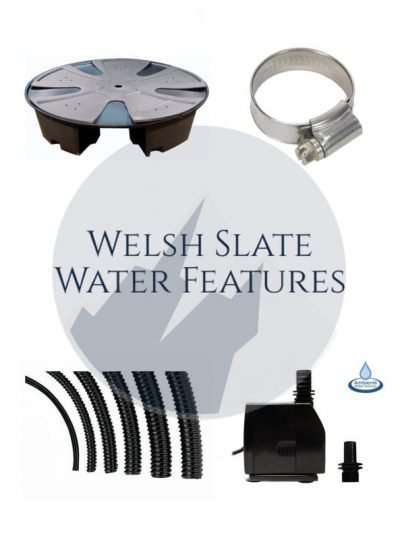 Featured Products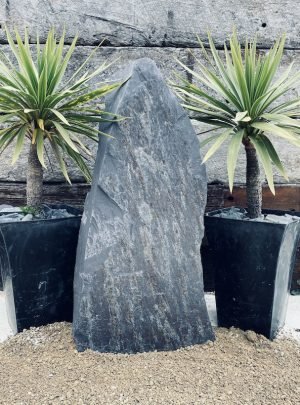 Slate Monolith SM145 Water Feature
Slate Monolith SM145 is a gorgeous slate water feature with stunning natural colour variations, perfect as a garden design focal point. Reservoir & Pump Pack to fit this stone obelisk available in the basket.
£

875.00
Add to basket